High-flying Bournemouth entering into season-defining period
Currently sitting sixth in the Premier League table and earning significant praise for the performances, AFC Bournemouth have been amongst the surprise packages during the opening months of the season. The likes of Callum Wilson, Ryan Fraser and David Brooks are their star performers from their rapid start to 2018/19.
With just two defeats to their name, things appear to blossoming for Eddie Howe's side. But could the Cherries be ripe for the picking as the Vitality Stadium outfit get set to enter a run of fixtures that could help determine the outcome of their campaign?
Up to this point, it could be argued that Bournemouth have enjoyed an extremely favourable run of fixtures that have afforded them this start. In these opening games, they have faced just one of the Premier League's 'Big Six' losing 2-0 away at Chelsea. Their other defeat came in a stunning 4-0 drubbing against last season's surprise packages, Burnley.
So far, though, the South Coast side have taken full advantage of the kindness done to them by the fixture computer to get off to their best ever Premier League start. But all that could be about to change and with it, a clearer picture of where they stand in the Premier League pecking order.
The ten upcoming matches now see them take on a member of the 'Big Six' on six occasions including two matches against Manchester United, a team that, in some circles, Howe has been touted to take over should Jose Mourinho depart. Bournemouth's overall record against the heavyweights of the Premier League does not make pleasant reading as they enter this run. They have won four, drawn four and lost 27 of their 35 games against the elite opposition, holding wins against Chelsea, Arsenal, Manchester United and Liverpool. In these 35 games, their goal difference is 24 scored, 95 conceded.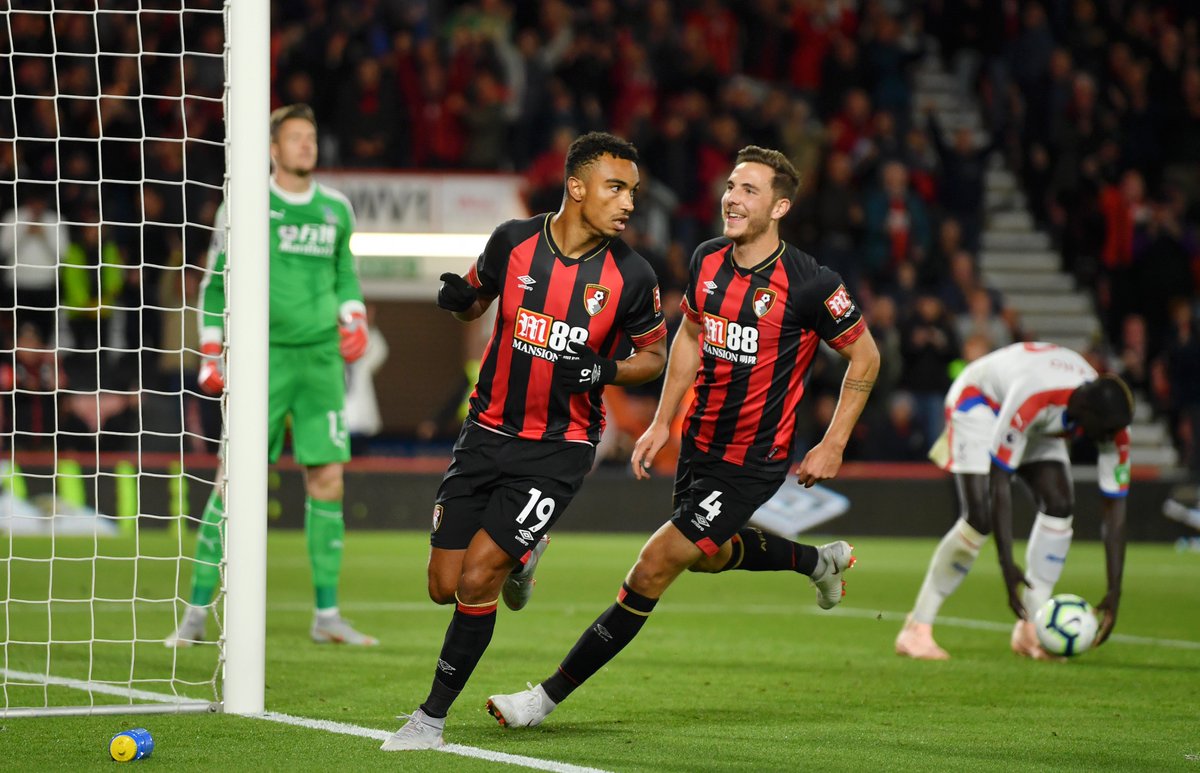 With history very much against them, you would likely get decent odds on the side currently one place ahead of Manchester United in the table still being in that position come New Year's Eve after their sixth and final game of this run, at Old Trafford...
But, as we know, confidence is a huge difference maker in football. With the side playing well and coming away with huge results at notoriously difficult stadiums like Vicarage Road, perhaps this time things can be different. The form of both Manchester United and Tottenham has been patchy; they host Arsenal in the build-up to a tricky Europa League tie and a long trip to the Ukraine. A visit to the Etihad and Liverpool heading to the Vitality perhaps pose greater problems, but in current form, Bournemouth may feel like they can get a result against anyone.
So we enter a stretch of games that may well decide how Bournemouth's season pans out. If they can emerge from this spell with a couple of scalps under their belt, which we know is possible, then their unlikely run into the European places could last all the way to the finish line.
Conversely, however, we have also seen that Bournemouth are a side that is prone to the odd hammering, most of which have been dished out by the big guns. If this happens too many times between now and December 30th then we may well see a slide down the table and relegation worries, rather than European dreams in their future. With the fixture of many of the sides below them starting to turn the other way, the next two months are certain to be critical in where Howe and his men end up.