Bournemouth have unearthed a gem in Ryan Fraser
Image Via: Flickr/Ungry Young Man. Used under Creative Commons
Under Eddie Howe, AFC Bournemouth have gone from strength-to-strength, particularly in the final third. While it'll be the free-scoring Callum Wilson who takes the majority of plaudits, I'd like to hand some praise to Ryan Fraser.
Standing at just 5'4, Fraser is the smallest player in the Premier League. What he lacks in height, the 24-year-old Scot makes up for in passion, determination and hard work.
Over the last two seasons preceding this one, we had been treated to glimpses of his brilliance. An outstanding display against Liverpool back in December 2016 comes to mind. However, he lacked consistency which stunted his growth as he never got a real run in the team. In 2017/18, that has changed dramatically. Fraser has been nothing short of outstanding.
Howe has trusted the winger to start pretty much week-in-week-out, Fraser is repaying that confidence with some stunning performances. Although he may not be the tallest, he uses that to his advantage due to his low centre of gravity. His ability to turn on the spot, dart through the smallest space and use his scintillating speed to leave you in his wake is vastly underrated.
Perhaps what's most impressive is his unselfishness. As avid Fantasy Football players will know, Fraser has brought in some huge point hauls this term, largely due to his assists. Having set up nine goals for his teammates, the Scot is besting the likes of Eden Hazard, Raheem Sterling and Christian Eriksen in that regard. Given Fraser has less quality around him than the trio named, that only further reaffirms the belief that he's having the season of his life.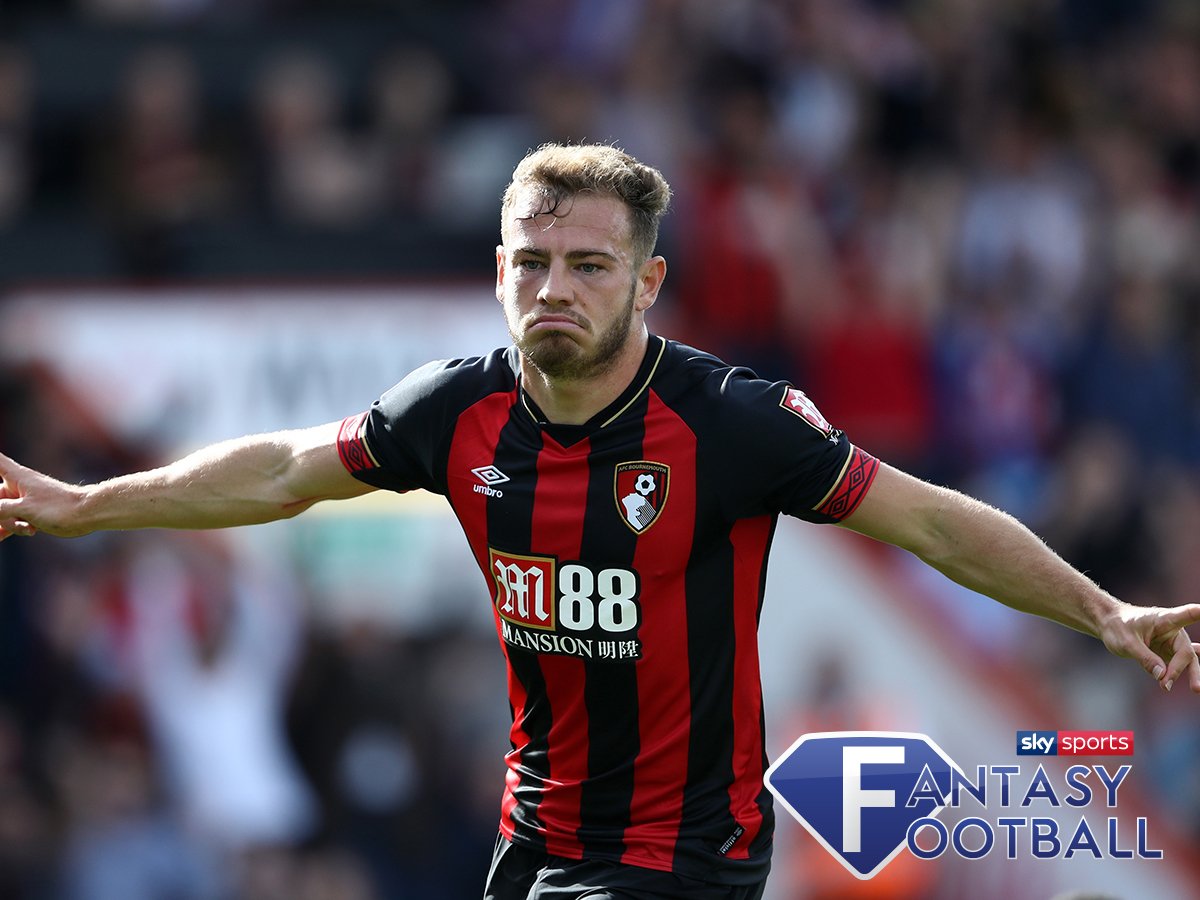 🍒 @
afcbournemouth
' Ryan Fraser has provided nine Premier League assists this season – no player has more in 2018-19.
🏴󠁧󠁢󠁳󠁣󠁴󠁿 He could become the first Scottish player to reach double figures for assists in a single campaign (currently level with Gary McAllister in 96/97. #
afcb
https://t.co/9VgDx678pk
Fraser hasn't been shy scoring the goals himself, either. His tally of five in 17 outings isn't a record to be sniffed at. For that, I hand the credit to his manager Howe. He allows his young, bright attackers to express themselves and bomb forward. It's why at one point, Bournemouth were looking likely to challenge for a spot in Europe. They're now in twelfth, but if they go on another good run, I wouldn't rule them out of achieving a feat similar to Burnley last term.
For Fraser on a personal level, he's still just 24 and has some room for further development. If he continues to improve over the next few years, he could turn into a real key player for club and country alike. It's about keeping himself grounded and constantly working hard in training. As cliche as it sounds, it's his off-field work that will set him up for the successes he enjoys out on the football pitch.
The best point I can make when discussing Fraser is the Lionel Messi comparison. We all know he's not on the same level, but to have your name mentioned in the same breath as the great Argentinian in any context is massive praise indeed. Sure, the comparison may come because they share a similar body type, but you have to be producing the goods at some level to even be considered in that class.
I guess that the only worrying thing for Bournemouth is the prospect of losing Fraser. The crows are already circling where Wilson is concerned, with Chelsea being linked with a move for the English striker recently. I wouldn't be surprised to see someone like Everton or West Ham make a sizeable bid for Fraser come the summer...