Bournemouth take out Callum Wilson insurance with Dominic Solanke signing
Background Image: Flickr/Mark Sunger. Used under Creative Commons.
In the Premier League, 2019's January transfer window was a relatively quiet one. I guess the biggest name to make the switch to England was Gonzalo Higuain, but even that's only on a loan basis.
To me, the most intriguing move was AFC Bournemouth's £19million Dominic Solanke acquisition. That seems mightily expensive for a forward who has scored just one goal in English football despite featuring in over 25 matches. The talent is there, sure, but at this level, the skill-gap is so minimal it's all about having that elite mindset.
When you delve deeper, you become more understanding. After all, this is a player that has played for both Chelsea and Liverpool. Solanke is still only 21, with the right coaching, man-management and game-time, the Englishman's fortunes could quickly turn around.
Still, with Callum Wilson ahead of Solanke in the pecking order, I had my doubts. Then it hit me. I realised what Eddie Howe was trying to do. It's forward-planning at it's finest. Cherries fans know Wilson isn't going to stick around forever, pretty strong links emerged in regards to a move away just last month. Bournemouth want to have their contingency plan in place. An insurance policy, if you will...
Howe's work with bright, young, attacking players speaks for itself. The 41-year-old has an impressive resume, just ask Ryan Fraser and David Brooks. At this point in time, there's probably no better place for Solanke to be plying his trade. He'll certainly get the opportunity to play. The hefty price-tag practically guarantees that.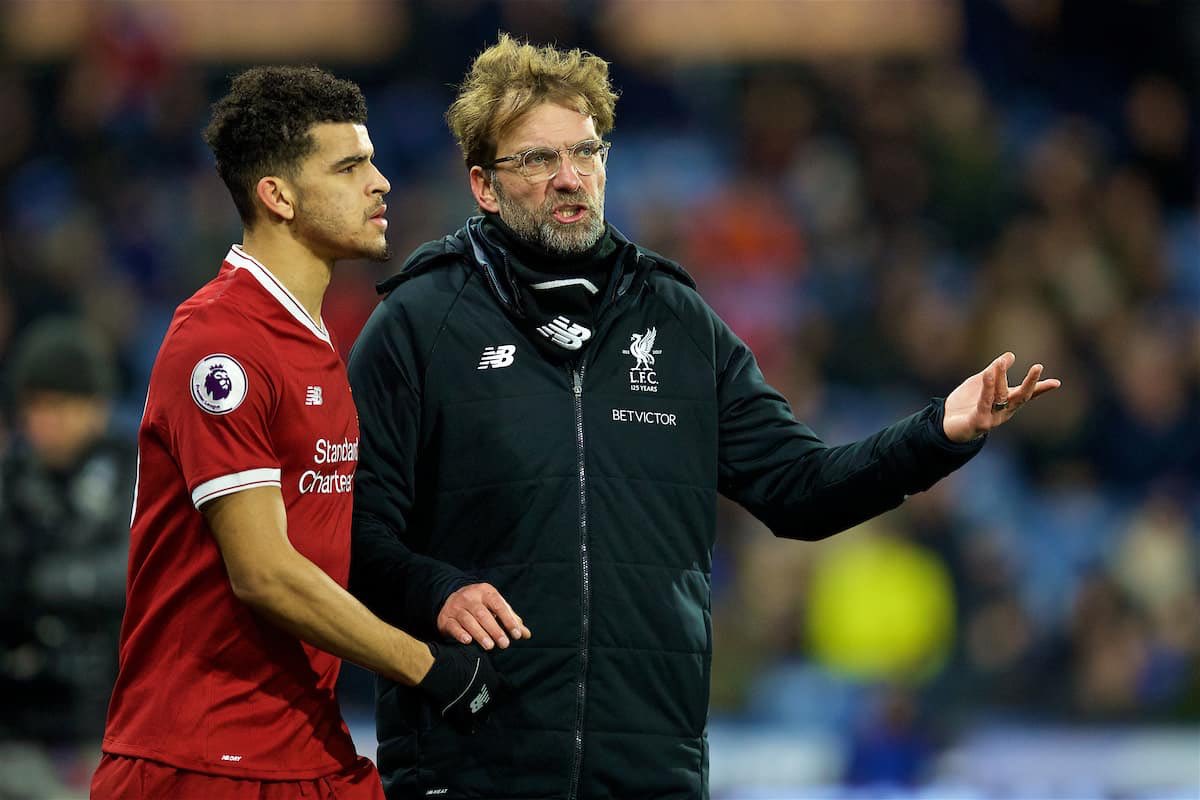 Klopp on facing Dom Solanke: "He's a wonderful guy, a big talent. We couldn't give him enough match time, now he got his first start last week. Eddie Howe doing an outstanding job at Bournemouth." #
lfc
https://t.co/blgPZvhQoI
Solanke now has six months to stake his claim and make that starting job his own. The budding striker is actually going to get the chance to play probably earlier than even he expected due to an injury setback suffered by Wilson. This also gives Howe the opportunity to get an early look at his investment. It'll give the manager more of an indication as to whether Solanke is cut out for top-tier football.
At both Chelsea and Liverpool, Solanke was stifled by world-class players in and around him. That's not a knock on the man from Reading, it's just that he was never going to displace Diego Costa or more recently, Roberto Firmino in the side at this stage in his career. Now, he's on a more level playing field. The last time he was the main man in the attack was during his loan spell with Vitesse. Coincidentally, that was Solanke's best season in terms of goals scored.
He'll also be playing in a team that loves to get forward and play a fast, slick style. Solanke isn't cut out to play in a Jose Mourinho-type system for example. Thankfully, Howe is the exact opposite to the self-proclaimed Special One.
I guess the point I'm trying to make is that this is smart. You have to applaud the forward-thinking. It lessens the chance at Bournemouth having to take a punt on a new forward this summer because they could potentially have a seamless transitional option already in place in the form of Solanke, and if it all works out, the Chelsea academy graduate could finally begin to set the Premier League alight...