Could Brandon Williams' emergence spell trouble for Luke Shaw?
The academy youngster hasn't put a foot wrong. By the time Shaw is fit, he may not have a place.
Just when Manchester United was suffering from an identity crisis, Brandon Williams' emergence injected a homegrown, stronger DNA into their persona. It's a bit strange a teenager adds the missing aggressiveness, but this feisty Mancunian isn't like others.
Comparisons to Roy Keane would be premature, but he is packed with the rage needed to re-energise his teammates. In his limited appearances, the left-back already knocked Callum Hudson-Odoi silly, riled up Neil Maupay and thrived under a volatile storm in Belgrade.
Coming from a boxing background, his cousin being the 23-1 featherweight Zelfa Barrett, the 19-year-old knows how to throw or take blows. But unlike modern-day footballers whimpering at the slightest of edges, he doesn't mind getting into a tussle if that helps to unnerve the opposition.
In more than one way, Williams is everything Luke Shaw isn't. While the former Southampton man is more experienced going forward, quicker and defensively aware, the teenager possesses that bite his senior doesn't. Not taking into account his injury record, yet Shaw fails to stamp his authority defensively.
Of course, he should slot right into the team upon regaining full fitness. Even in his handful of appearances this season, the 24-year-old put in commendable performances. By improving his accuracy romping forward, Shaw appeared to be thriving in a more attack-minded role.
That being said, even the teenager Williams shows promise marauding forward. After earning a penalty against Partizan Belgrade and nearly scoring on his league debut, boss Ole Gunnar Solskjaer had to admit the need to play the lad from Harpurhey him more often. Through all his quips for focusing on youth, the Norwegian's been mightily pragmatic in integrating the academy products into the first team.
But if he notices consistency, keeping a player restrained isn't in his nature. Shaw's slacking won't be tolerated anymore. If he felt having an aged, error-prone Ashley Young as his competition gave him breathing room, a hounding figure like Williams cuts that off.
Aaron Wan-Bissaka continues to thwart out everything thrown at his side, but the Red Devils remain vulnerable on the opposite flank. The returning left-back Shaw must improve his defensive stability and retain absolute focus to sniff out attacks. Running at the risk of knowing too many mistakes will cost him his regularity, he must find his inner warrior.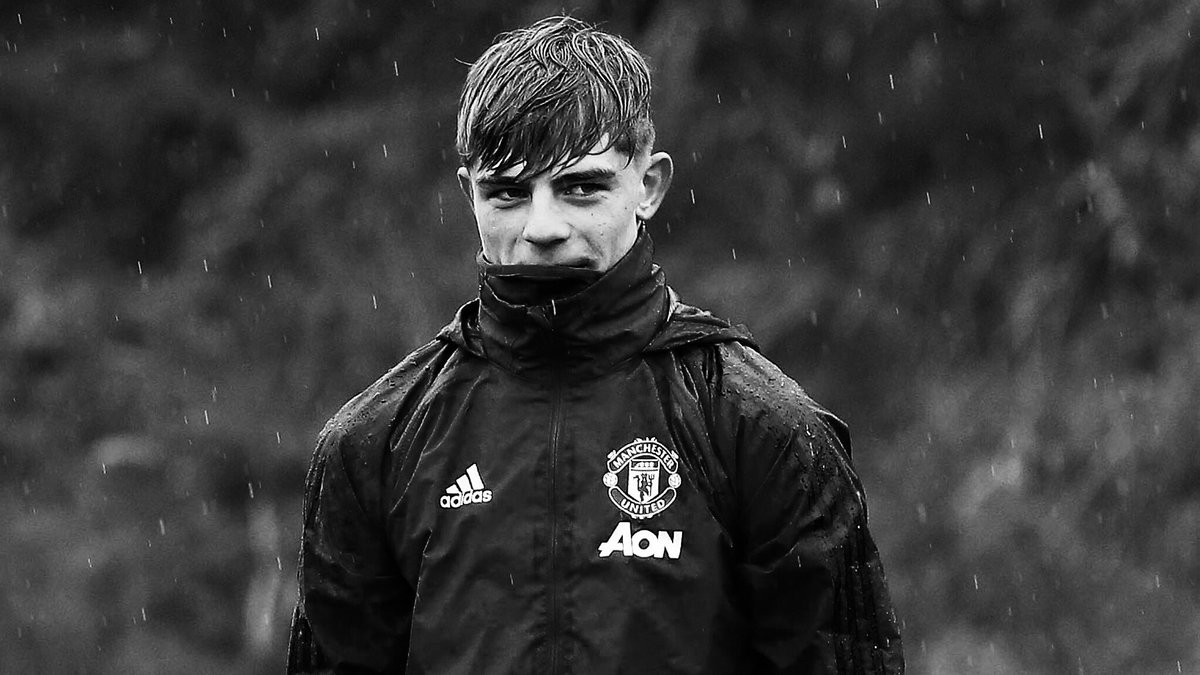 Brandon Williams:
• Cousin to Zelfa Barrett [23-1 champion boxer]
• Headbutted Accrington Stanley's captain in a pre-season friendly
• Squared up to De Wit on European debut
• Man-handled Hudson-Odoi on Cup debut
• Squared up to Maupay on first League start
Bad boy. 🥊
https://t.co/xQhDyN8lAs
The former Southampton man is clever with his positioning, but lacks the tenacity to starve out wingers. With a weak tackle or failed challenge, he often tends to allow his opponents to create through his side.
Williams, on the other hand, is quite opposite with his fighting attitude. He isn't afraid to clobber his opponent into surrendering possession. There's also a unique approach the youngster possesses is he's naturally right-footed, allowing him to cut in from the left in opening up the game.
Unlike Shaw, he isn't one-dimensional with his style. Thanks to a stellar "weaker" foot, he often helps transitional moves far more adequately and also is apt at putting in curving crosses into the area. It's foolish to think the former England International will suddenly become two-footed. However, being more productive with his delivery is something to work on immediately.
Amidst the selection headaches, Solskjaer remains a pleased man watching the growing competitiveness in his backline. A few months back, a new left-back looked the need of the hour. With Ashley Young stuttering, January couldn't come sooner when they could start hunting for proper competition or backup for their injury-prone Englishman.
Now that Williams has brought life back to defensive left-wing, the Norwegian could look into solving more persisting issues. Perhaps that creative link Marcus Rashford and Anthony Martial beg for will be fulfilled.
The left-back role is set up to be a fiery fight between two young lads trying to prove themselves. For Shaw, in order to break back into Gareth Southgate's England setup, he must start delivering top-class performances consistently. Williams knows there's a place for him in future. But the hunger for immediate success after tasting the fame will continue to drive him on. Unless Shaw's careful, he'd soon be the latest victim to suffer a knockout blow...