Brendan Rodgers or Scott Parker: Who prevails in Leicester vs Fulham?
Brendan Rodgers and Scott Parker will need their starmen to be at their best to emerge victorious
I'm still wondering why Brendan Rodgers left the comfort of Celtic Park. Was he that desperate for a new challenge after winning pretty much everything for so many years? On course to win his third consecutive treble with the Scottish champions, the Northern Irishman abandoned it all for mid-table Leicester City in the Premier League. His debut was a 2-1 defeat at Vicarage Road to Watford. He enters today's match against Fulham still waiting to win something in his new job.
That said, Rodgers is in a much better position than his opposite number. Scott Parker took charge of a drowning Fulham side who have struggled to stay afloat all season. Slavisa Jokanovic's former assistant is the third boss to call the shots in 2018/19. The Serbian was replaced by Claudio Ranieri who was sacked last week but ding-a-della-dong, succeeded Eusebio de Francesco at Roma yesterday.
The Cottagers responded to Parker in their first match under the Englishman yet still lost to Chelsea. The problems go far beyond the manager. Regardless, the former Tottenham and Chelsea midfielder must do his best to salvage what's left of the season.
A cursory look at the league table reveals the Whites are all but relegated. Seventeen points collected in 29 matches leave the side second from bottom, 10 points from safety. Closing that gap with nine matches remaining is as likely as Theresa May finding a Brexit deal everyone likes. That will not prevent Parker from trying. Parting ways with Ranieri after things failed to improve means there is still hope. Who can blame the club hierarchy for believing in the face of adversity? Impossible is nothing, after all.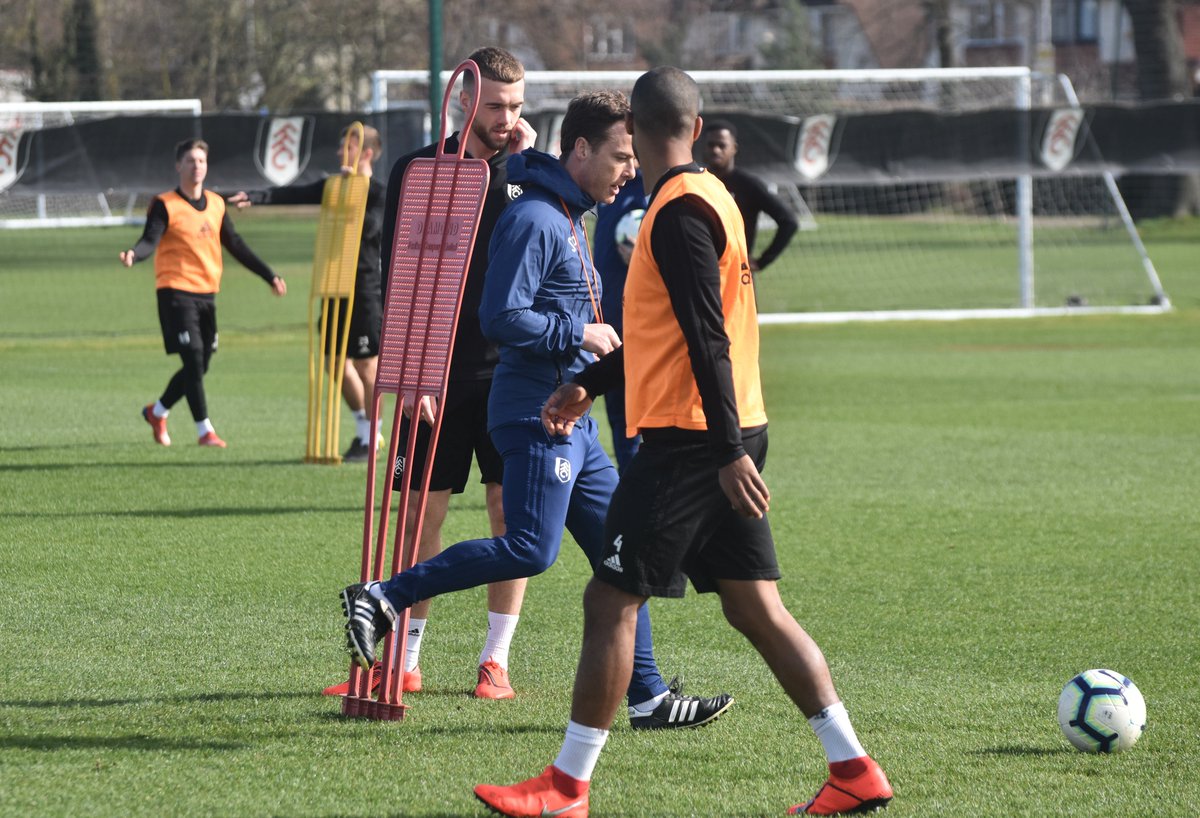 Scott: "When you're in this position, every game is must-win. It's a tough game - every game is in this league. We're looking forward to it but understand the predicament we're in." #
LEIFUL
https://t.co/nME4dzI7k7
Parker's immediate goal is to win his first game before Brendan Rodgers. Despite the situation, the game against Leicester is, in one sense, like any other: an opportunity. Losing his first outing to Chelsea was expected given the star power at Maurizio Sarri's disposal. Leicester isn't as deep as the London Blues and, as evidenced by the board's decision to dismiss Claude Puel, can't find form. Fulham can hope to come away with something, even if it's just a point. The performance against Chelsea was encouraging, a match that could have gone either way. Cottagers fans can draw inspiration from their teams fighting spirit.
Defiance is needed against the Foxes. Leicester's season can be defined by poor defending despite the fact they sat back and enjoyed all their success on the counter. The King Power Blues won just the once in the last eight league games. Like Fulham, they need the three points.
After spending more time with the squad, Rodgers can hope his ideas are taking root. The new manager effect is a push in this tilt. It will come down to quality and execution. Leicester has more of the former. It's Rodgers task to induce the latter in his new squad.
Parker made a few changes to his side, returning Ryan Sessegnon to the starting line up while drafting Tom Carney into his preferred No.10 role. Expect him to continue in that vein. Even so, coming away with a point, much less three, is a big ask for the Londoners. The home crowd will urge on their man Rodgers. It should be a cracker.