Bundesliga Season 2016/17 Preview - Part 3
We continue our look at the upcoming season in the Bundesliga. Our German football expert Mark will be dealing with the clubs in the order they finished last season with the two newcomers first.
Please be aware that transfers are correct at the time of article submission. As there are so many I will only be dealing with the key in's and out's at each club. Also feel free to laugh at my predictions!
Welcome to the third part of a three-part guide to the new Bundesliga season, you can
read part one here
 and
part two here
.
1. FSV Mainz 05 – 2015/16: 6th
No standing still for Mainz who have moved to strengthen their squad in view of their Europa league campaign. Jhon Cordoba is the most interesting arrival, the Columbian centre forward arrived from Granada for a fee of around 7 million Euro after a decent loan in 2015/16.
If Mainz can keep hold of Yunus Malli in attacking midfield amid strongly rumoured interest from Tottenham amongst others they will certainly have the firepower to compete. The squad has been fleshed out in nearly all area's, Danish keeper Jonas Lössl was signed to replace Liverpool-bound Loris Karius and the defence and midfield have also been added to. Jose Rodriguez who started his career at Real Madrid before an unhappy season at Galatasaray last year will be expected to fill the gap left by Julian Baumgärtlinger.
A lot depends on how Mainz approach the Europa league. As we saw last year with Augsburg it can be distracting and lead to underperformance in the league but I think Mainz are a much better team than Augsburg. A slight slide in the league will be accepted if things are going well in Europe so an 8th placed finish seems a fair prediction for Mainz!
FC Schalke 04 – 2015/16: 5th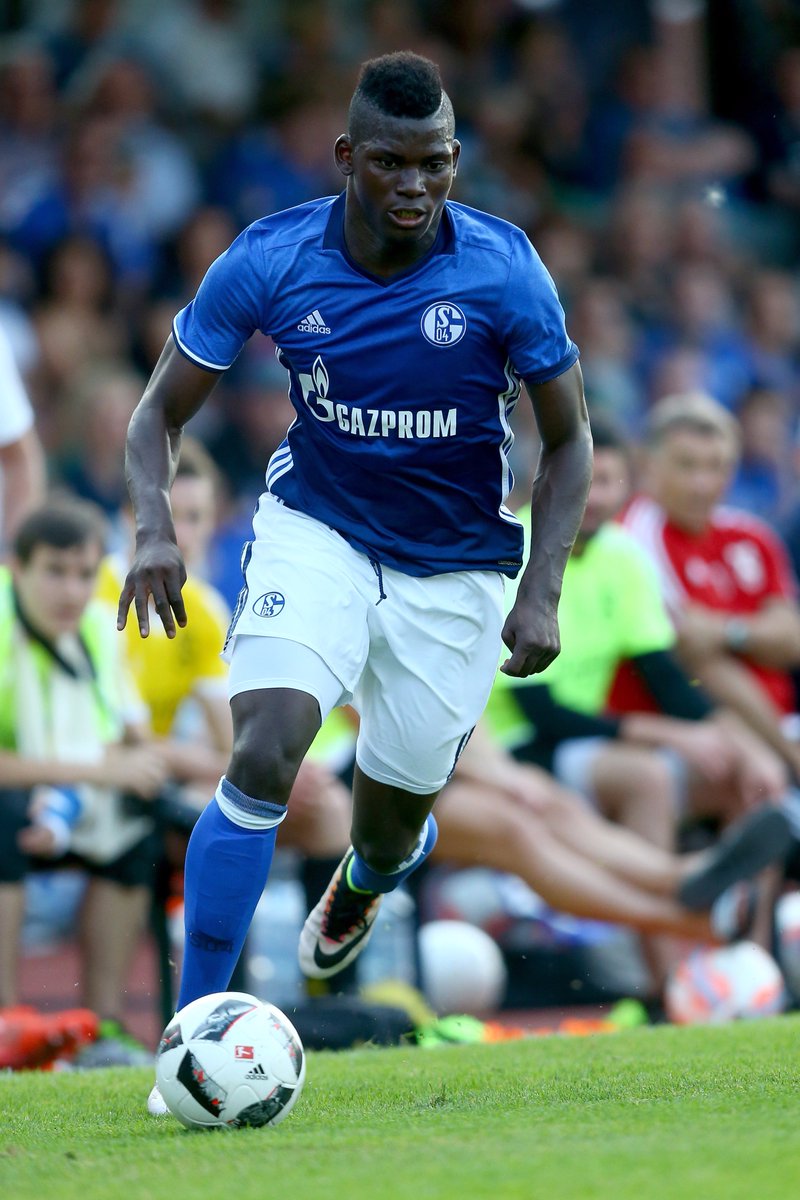 Will this be the year and the trainer when Schalke finally get their act together? It will be exciting that's for sure. Everyone will be looking at Breel Embolo and wondering just how he has ended up at the Royal Blues, and a transfer fee in the region of 27 million Euro is bound to ratchet up the scrutiny level even further. On the outside the shining jewel of the academy has been plucked away for 50 million Euro, Leroy Sane joins Pep Guardiola at Manchester City. Baba Rahman joins from Chelsea on loan and will take over left back duties, that is a very sound signing, while Naldo will slot in at centre defence to replace Joel Matip.

Schalke have so far made a profit on their transfer business, and a healthy one at that. I expect at least one more arrival, potentially in midfield before the season begins. A season of staying still in the Bundesliga will actually be more than acceptable for Markus Weinzierl as long as progress is shown in on pitch consistency. The rollercoaster has to stop at some point though and the ex-Augsburg trainer might just be the man for the job. 5th again.


Borussia Mönchengladbach – 2015/16: 4th


Managing to strengthen your squad while making a transfer profit? Hats off to BMG! Christoph Kramer replaces Granit Xhaka in centre midfield for the eye-raising modest fee of just 15 million Euro, while Jannik Vestergaard has joined to improve the defence. Other than that it has been a case of clearing the dead wood and looking for a cure for their away day phobia.

Andre Schubert will probably have enjoyed his summer holiday and with a Champions league qualifier to come the feel good factor around Mönchengladbach should be enough to ensure a repeat of 4th from last season.


Bayer 04 Leverkusen– 2015/16: 3rd


Kevin Volland finally has the move his talent deserves and now he needs to prove he belongs at this level. The summer started well for Leverkusen with this move but I was left scratching my head at Christoph Kramer being allowed to go to Mönchengladbach and then being replaced by the vastly inferior Julian Baumgärtlinger. I can only assume Kramer was pushing hard for the move having previously spent a season on loan.

Leverkusen have talent throughout their spine, Leno is a fine keeper. Jonathan Tah is an excellent prospect in central defence, Lars Bender is now a stalwart and in Brandt/Volland/Hernandez they have a front three to cause any defence serious problems. Another decent season in the Champions league and a 3rd place spot remain the limit of their ambitions though.


Borussia Dortmund – 2015/16: 2nd
A really exciting summer at the Signal Iduna park with comings and goings aplenty. Despite a transfer outlay of around 110 million Euro (!!) Dortmund have recouped most of that in sales. Let's have a deep breath and go through the arrivals: Andre Schurrle, Mario Götze, very exciting French youngster Ousmane Dembele, Euro 2016 winning Portuguese left back Raphael Guerreiro, Sebastian Rode, Marc Bartra and top Danish talent Emre Mor. WOW!

So goals no problem with Marco Reus fit again and Aubameyang looking likely to stay at least one more year. On the out side big deals for Mkhitaryan, Hummels and Gundogan ensure the books are more or less balanced heading into the new season.

By my estimations, Dortmund have improved at left back and their forward options massively, while adequately replacing Hummels and Gundogan. Thomas Tuchel is into his 2nd season and will have his ideas better imprinted on the squad. I fancy them to knock Bayern off their perch after 4 consecutive wins, reason being Bayern are desperate to win the Champions League once again. 1st for Dortmund and a party in the Dannell household!


FC Bayern München – 2015/16: 1st


The Pep era is over and the reign of Ancelotti begins.

Just the two big signings this year with a few shifted out. Despite Hummels jumping ship to cement his national team partnership with Jerome Boateng in centre defence, the signing of Renato Sanches is the one people are more interested in. it was widely expected he would end up in the Premier League with his blend of power and technique seemingly ideally suited to the demands of the English game but Bayern swooped in and a similar deal to that of Anthony Martial has been agreed with add-ons for winning trophies and personal awards potentially taking it towards 60 million Euro!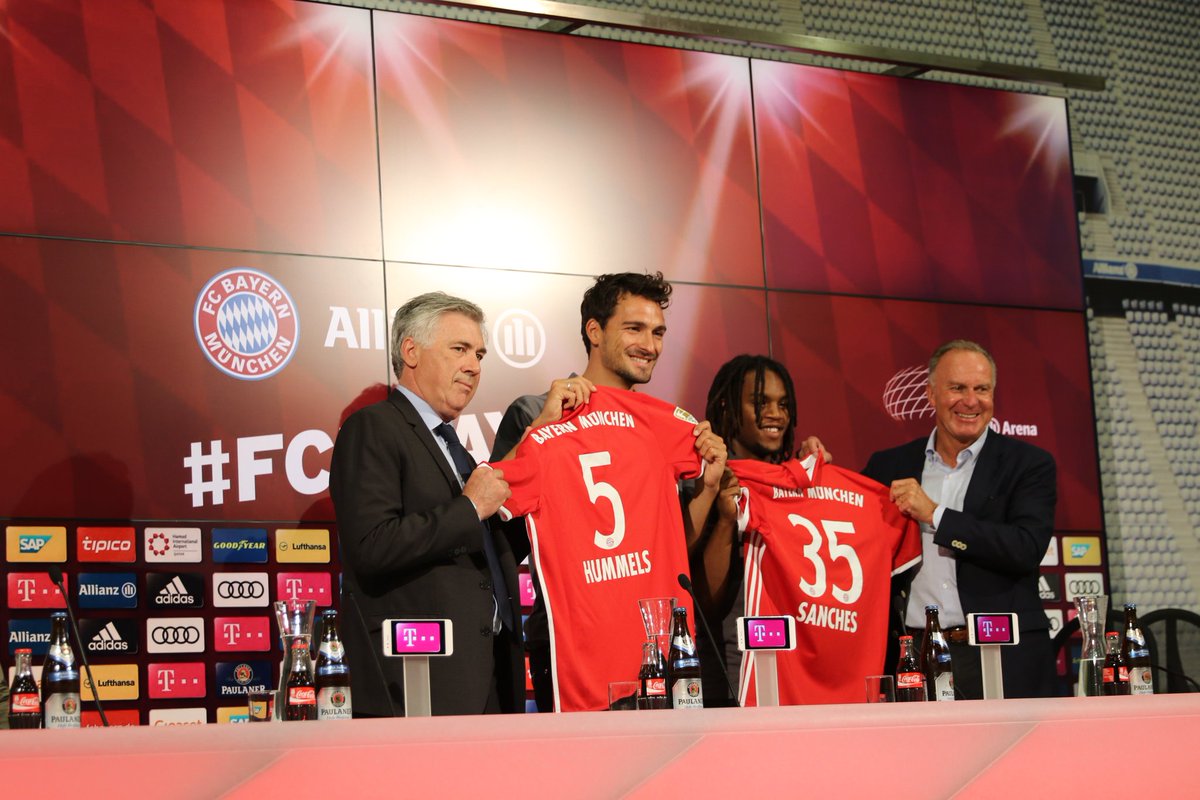 Bayern have seemingly gone for Ancelotti with one and a half eyes on the Champions League, the thirst for that title should not be underestimated in the corridors of power at the Säbernerstrasse. It remains to be seen how they respond to the somewhat different approach after three years of Pep. If the Champions League trophy arrives and Bayern do slip up in the league and allow Dortmund to win you won't see that many tears in Munich. 2nd.
My complete predicted table:



1st Dortmund



2nd Bayern



3rd Leverkusen



4th BMG



5th Schalke



6th Hertha



7th Wolfsburg



8th Mainz



9th Hamburg



10th Köln



11th Werder



12th RB Leipzig



13th Hoffenheim



14th Ingolstadt



15th Augsburg



16th Frankfurt



17th Darmstadt



18th Freiburg