Can Atletico Madrid still win La Liga?
What must Atletico do to overtake La Liga leaders?
In recent years, Atletico never fails to be ranked among La Liga favourites. They came good once in 2013/14 but usually settle for second or third. Barcelona and Real Madrid remain far bigger clubs. Atleti stand outside the gates again this term. They were eight points behind the Clasico rivals heading into the weekend. With Barcelona falling to Valencia in Saturday action and Real Madrid set to kick off an hour or so after the Rojiblancos conclude business with Leganes, can they get a foot in the title-race door?
Is there any time like the present. Zinedine Zidane works with a young squad. It remains unclear how they will respond to pressure in the run-in. Meanwhile, Quique Setien discovered at La Mestalla that it takes more than shared philosophy to manage Barcelona. Luis Suarez's absence doesn't help either.
Diego Simeone's side must deal with their own vulnerabilities, however. Atleti need to reinforce the number nine position. Only six teams in Spain's top flight fail to match their 22 goals through 20 rounds. Alvaro Morata and Diego Costa's shooting boots aren't enough to win La Liga. Their combined nine goals trail Suarez and Karim Benzema's individual totals. In this, the January transfer window's final week, the club need to act.
Edinson Cavani is reportedly en route to Estadio Metropolitano. The 32-year-old won't be a long time asset but he can rescue this campaign. Simeone will be blessed with the many tactical options Cavani provides. The Uruguayan averages more than 18 goals per season over his career. He can partner with Morata in the middle, handle the load on his own or operate from a wide position. If Morata doesn't respond to the competition for his place, maybe he'll learn a trick or two from the former Paris Saint-Germain forward on the training ground. Make no mistake. If Cavani arrives, he intends to play. He's had enough of watching Mauro Icardi from the player's box.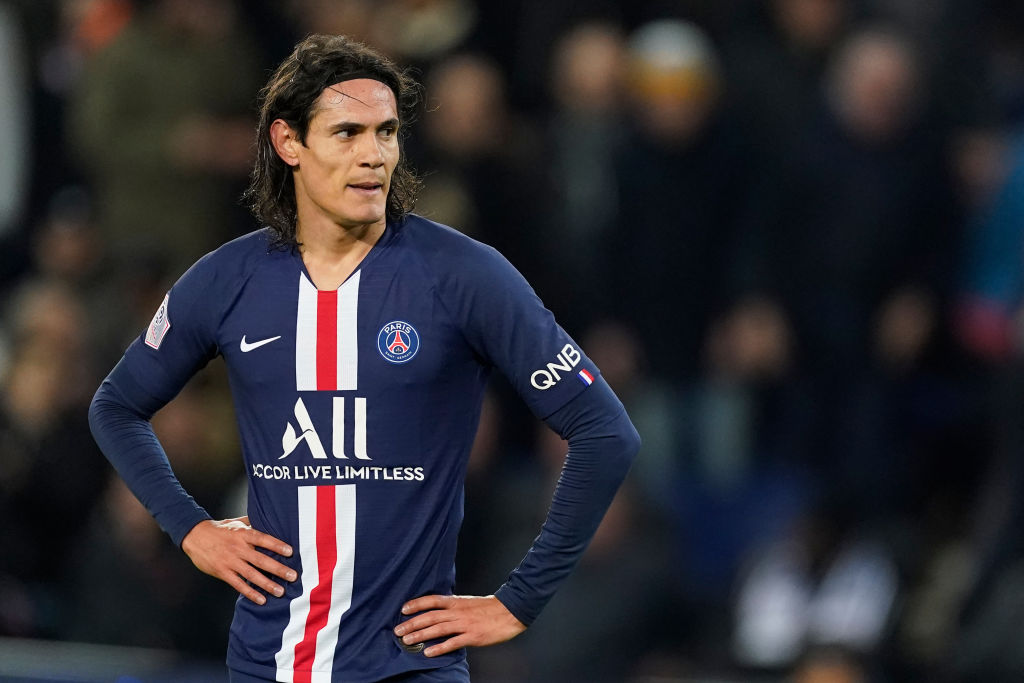 "We have to listen to him because we have a lot of respect for the player."
Uruguay striker Edinson Cavani has told Paris St-Germain he wants to leave the club after "an approach" by Spanish side Atletico Madrid.
In full ➡
https://t.co/WWaVKsEQc4
https://t.co/gOalw73TBc
If Cavani isn't signed, the club hierarchy must ensure a prolific striker is brought in from elsewhere. Bolstering their attack is the only option if they are to exert pressure on Real Madrid and Barcelona.
In mid-February, all three clubs face choices with regards to the Champions League. Barcelona drew the most favourable Round of 16 opponent in Napoli. Setien will match wits with another new boss, Gennaro Gattuso. Zidane's European infallibility stands to be tested by Manchester City whereas Atleti must contend with the reigning champions, Liverpool.
While advancing against the runaway Premier League leaders appears as unlikely as Harry becoming king, defeat may be a blessing in disguise. If Barca and Real press on, the Rojiblancos will be fresher for the domestic campaign. Otherwise, they'll continue to be Primera Division bridesmaids.
No one can argue with Atletico Madrid's defensive prowess but their path is clear. In order to lift silverware this term, Los Colchoneros must do two things: reinforce an underwhelming strike force and prioritise La Liga.