Can Barca cope with Luis Suarez's absence?
Quique Setien's first order of business? He must decide how to replace the Uruguayan.
Barcelona's decline began after they won a historic treble under Luis Enrique in 2015. Domestic titles assuage the pain but La Liga is the minimum standard at the Nou Camp. Barca's failure in Europe hastened Ernesto Valverde's departure. Surrendering three-goal advantages to Roma and Liverpool in successive Champions Leagues is old news that contrives to remain an open, festering wound. The club's struggles throughout the young campaign, but especially away from home, failed to convince the board a similar capitulation wouldn't occur.
The Blaugrana sit atop La Liga which is not to say all is well. They've dropped 17 points from 19 games. Whereas Real Madrid trailed hopelessly behind in recent seasons, they are level this term. So level that Los Blancos gave as good as they received in a goalless December Clasico in Barcelona. Then Atletico Madrid ousted Barca from the Super Copa de Espana in Saudi Arabia. Atleti struggle to score domestically this term but found the net three times in a wild west shootout in the Middle East. The result smacked of trips to Stadio Olimpico and Anfield. It was the last nail in Valverde's coffin.
Cules sang songs of joy when the club finally parted ways with the Spaniard. Former Real Betis manager, Quique Setien waited in the wings to deliver pithy quotes.
Yesterday I was walking past cows in my home town. Today I was at Barcelona's training ground coaching the best players in the world.
Valverde can now find the time for bovine inspection during retrospective strolls in the Extremadura countryside.
Meanwhile, supporters relax, certain the club will regain its lost identity under the new tactician. Setien wasted no time. Riqui Puig, Carlos Perez and Ansu Fati all took part in his first training session. That will please fans who long for La Masia to resume a prominent role in the first team but there are bound to be challenges. More so than Valverde, whose CV before taking the reins at least displayed a Supercopa with Athletic Bilbao and a UEFA Cup final with Espanyol, the trophyless Setien must learn on the job what it means to manage Barcelona.
His first challenge is replacing Luis Suarez. The Uruguayan striker did in his right knee's external meniscus during the defeat to Atleti. Four months is an optimistic diagnosis. In the interim, the Blaugrana need a number nine who can complement Lionel Messi and pick up any slack the six-time Ballon d'Or winner leaves.
A formational change restoring the Maestro to his famous false-nine role might be the best option. The club is trying to rediscover its identity. If Barca was a snake in the Guardiola era, Xavi and Andres Iniesta rattled the ball around until Messi struck like lightning. The Argentine was venomous while operating in the role, biting into exposed defences 73 times in 2011/12 and 60 in the next campaign.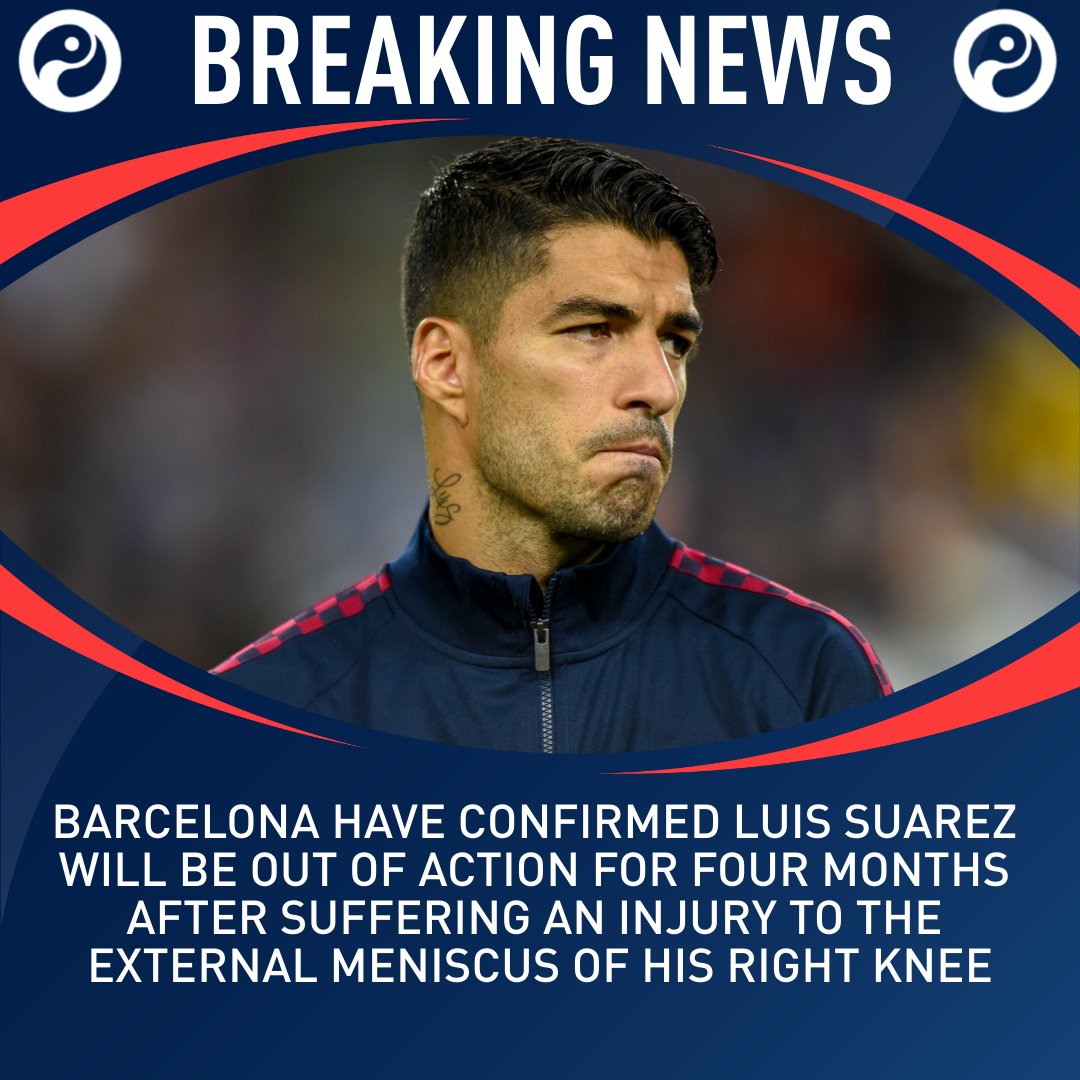 OFFICIAL: Barcelona have confirmed Luis Suarez will be out of action for four months after suffering a knee injury.
https://t.co/4dPlbdtQtm
Another option is to deploy Antoine Griezmann as the main striker. Although the Frenchman is gradually coming to life on the left flank, he is more suited to playing in the middle. He can take up Suarez's role until season's end, if not longer. At 32, there is no guarantee the former Ajax and Liverpool finisher can fully recover his powers.
Ansu Fate and Carles Perez would fit either of those solutions, flanking Griezmann in a 4-2-3-1 with Messi up top or Fati slotting in on the left, Griezmann's old role, while Perez comes off the bench for the Frenchman in the middle.
Carlos Vela is another possibility. The Mexican is the man with LAFC in Major League Soccer where his 34 goals won the Golden Boot. He was on the shortlist as a potential loan replacement for Munir El Haddadi last January until the club signed Kevin-Prince Boateng. La Liga is several steps above MLS, though, and Vela is now 30. His contract situation is unclear but if he is an option this season, he'll need time to gain match fitness. LAFC's campaign ended in November.
Such solutions may serve until season's end. What then? Given Suarez's injury and limited shelf life, another striker will be required. Already, the rumour mill tries to grind Inter's Lautaro Martinez into the Barca lineup, although the Argentine appears as content as a cow with Antonio Conte in Milan.
I'm very happy here at Inter, people love me and I love them. If you talk about me, it is because I do my job well. I must continue on this path.
With 15 goals and three assists in 24 appearances across all competitions this season, it's no wonder the Blaugrana board noticed him. On the downside, Martinez's contract runs until 2023 and the Nerazzurri are poised to unseat Juventus as Serie A champions. If Conte's side claim the Scudetto, the 22-year-old will be difficult to pry loose from the Giuseppe Meazza. Barca possess the funds and influence but will it impress a young man with the world already at his feet? While the question hangs in the air, he remains the club's best option until he says no.