Can Cagliari's smart summer investment take them to Europe?
With Napoli & AC Milan struggling, Cagliari's inspired summer signings give them European dreams.
Atalanta's fairytale rise in the Serie A rekindled hope amongst the underdogs. No longer are obscure mid-table sides embracing destiny for finishing below the traditional big sides. Now, they're aiding the cause of breaking the predictable cycle in Italy.
Clearly inspired by La Dea's heroics, Cagliari has taken a major jump out from the mid-table battle to now competing for Europe. How does a team that finished 15th last season become a surprising contender for a top-four spot?
Well, smart investing is one way to do it. The Islanders clearly don't have the financial muscle like the big guns. A new €100million budgeted stadium is on the way, all-but nullifying their spending power.
Instead, they capitalised on the volatile Italian market. With big clubs often biting off more than they could chew by signing players they won't give chances to, Cagliari decided to take responsibilities for them instead. What started as a gamble ended with them netting Radja Nainggolan, Rubin Olsen, Giovanni Simeone and Luca Pellegrini on loan.
Nahitan Nandez (€18million), Alberto Cerri (€9million), Christian Oliva (€5million), Fabrizio Cacciatore (€800,000) were spent along with €3million and €2million for Simeone and Marko Rog's respective loan spells. With Nicolo Barella's presale/loan fee of €12million, their transfer spend sat at just over €25million.
With so many acquisitions, one couldn't blame Rolando Maran to take his time feeling out his new squad. But the results have been quite the opposite as new players are clearly keen on ushering in a brighter era.
Maran is thriving with the spike in quality, having found the perfect combination to evolve his regulars with the new-comers. As a result, Cagliari is surprising opponents with a crisp, quick-passing style, working the ball into creating chances in stylish fashion.
Nainggolan has been the orchestrator for their glorious change, bringing his unmatched swagger to inspire their attack. The Belgian's enjoying himself again after a torrid spell at Inter. With clever through-balls, silky touches, thunderbolt shooting ability, he's been the engine spurring them forward.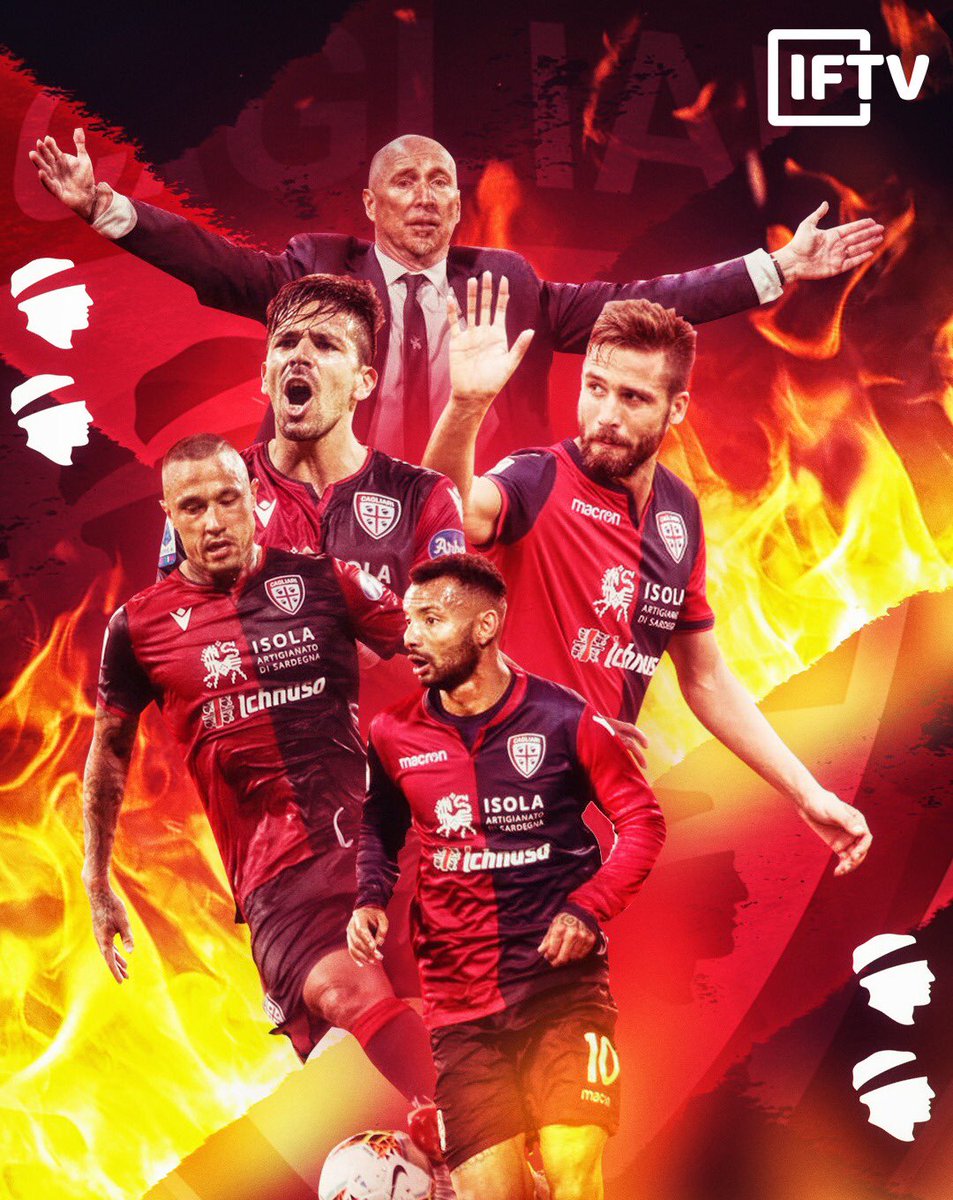 Absolutely unbelievable - Rolando Maran's Cagliari are on a 1️⃣0️⃣ GAME unbeaten streak, putting them 3rd in Serie A 😱
Talk about an underdog story. What a masterclass by Maran 👏
https://t.co/klbCKMD9Ke
Simeone's departure from Fiorentina was somewhat surprising, but he's making the most use of what he has. A potential move to Atletico was on the cards with his dad wanting him close by, but the 24-year-old decided to stay put to hone his skills at Serie A. Now he's that vicious striker The Islanders craved for. Having formed a strong connection with Joao Pedro, the two have scored 10 (Simeone 4, Pedro 6) of Cagliari's 23 league goals.
Olsen was also a victim of an unlucky sacking from AS Roma, but he's bounced back strongly by keeping three clean-sheets and helping Cagliari keep the second-best defensive record in Serie A with just twelve goals conceded. Pellegrini's another impressing, proving why Juventus hurried to sign him. He's a robust figure marching through the left-wing.
Nandez brings flair and energy, revitalising their midfield. He's making Barella's departure feel less relevant with his creative, tenacious nature supporting Nainggolan pretty well. Even Cacciatore's been a solid option in defence. Cerri, however, is yet to settle down properly. Performance-wise, the Sardinians have profited from perhaps the best summer investment in the country.
Their new-look side is playing more efficiently than Napoli or even AC Milan. The season's still quite early, but with them struggling, a top-six position isn't out of reach. Getting to the Champions League is a monumental task knowing how well Lazio, Atalanta, Roma perform though...
Cagliari's inferior resources is another roadblock to their dreams. Consistency is key towards maintaining their surge. Maran must instil a warrior-like mentality into his squad and maintain their focus till the very end. Unless they constantly keep delivering emphatic results, Europe will be out their reach.
But their expert signings could get them out from the vulnerable bubble. Nainggolan and Olsen have already experienced top-level football. They have that winning mentality, knowing how to cross the finish line. Maran hopes that experience will rub off on the squad, allowing Cagliari to continue defying the odds in maintaining this sizzling momentum right until May.