Can Chris Smalling find himself in Roma?
Unlike the last Spider-Man sequel, English players rarely venture Far From Home to ply their trade. A look at England's squad during the 2018 World Cup tells the whole story – there wasn't any foreign-based player in Gareth Southgate's roster.
Things have morphed quickly since 2018's summer, though. Jadon Sancho has gained reckoning, tearing defenders to pieces in the Bundesliga. Meanwhile, Kieran Trippier has sought greener pastures in La Liga – leaving Spurs to seek a replacement.
Chris Smalling is the latest high-profile English defender to make the switch abroad. Smalling is headed to the Serie A to find himself in Italy's capital city with AS Roma.
Why did Smalling leave Manchester United?
When Manchester United signed Harry Maguire, it was clear some other centre-back had to make way. According to Ole Gunnar Solskjaer, Manchester United had six central defenders in a squad that had to be balanced out.
Three men were put up for eviction – Eric Bailly, Phil Jones and Smalling. The Norwegian gaffer decided Smalling was the man to make way - much to the displeasure of Man United fans who wanted Jones gone...
Bailly might've been shown the door but the Ivorian is simply unmarketable given the knee injury he suffered in pre-season. Ostensibly, he can't help United or any other club for the next five months.
For guys like Jones and Smalling, staying back at Manchester United doesn't bode well for their chances of playing regularly this season. Maguire and Victor Lindelof will always play together – with Marcos Rojo or Axel Tuanzebe providing backup. That leaves everyone else pretty much out in the cold...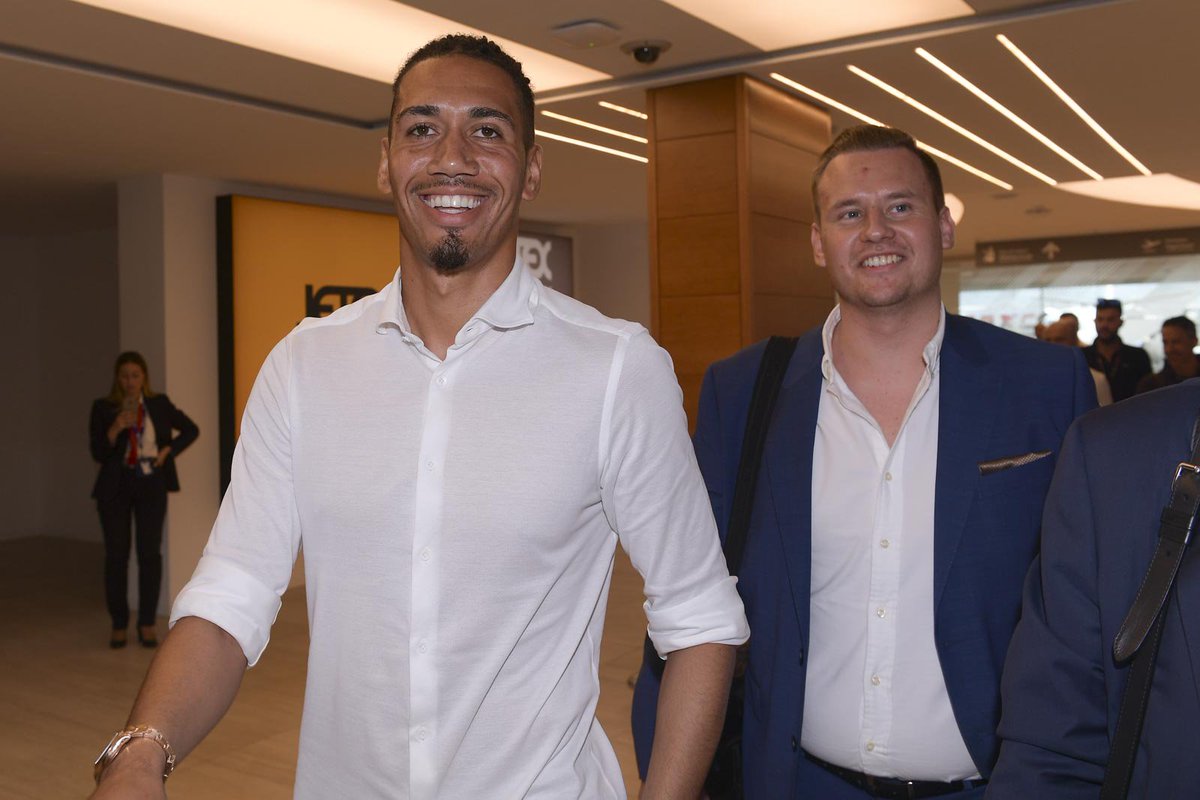 After nine seasons with United's first team and despite signing a contract extension last December, Smalling must forge his immediate future in a league that hasn't looked too kindly at Britons. Men like Paul Ince, Paul Gascoigne and Ian Rush who tried to hone their craft in Serie A can attest.
What will Smalling bring to Roma?
Roma wasn't really at their best in 2018/19. They struggled through the campaign, got knocked out of the Champions League early and finished it with two different managers. The Giallorossi ultimately failed to qualify for the Champions League – settling for the Europa League instead.
A major problem for Roma in 2018/19 was their porous defence. They allowed 48 goals in Serie A alone. No team conceded more in the top eight. In Europe, they failed to keep a clean sheet through their short stay in the Champions League – Porto even dared to score four times at the Stadio Olimpico to boot them out at the round of 16. No one needs reminding what they did to Barcelona at the same venue a year ago...
Roma seemingly compounded their defensive woes when they accepted €36million for Konstantinos Manolas from Napoli. Ivan Marcano was also allowed to join Porto for €3million.
It explains why the Giallorossi paid Manchester United €3million to have Smalling for a year. For a guy with multiple titles and nearly a decade of Premier League experience under his belt, Roma must have high hopes they've laid hands on the right man.
Fact is, the Serie A is a whole different kettle of fish from the Premier League both in terms of tactics and physicality. Smalling must adapt, and quickly too.
Smalling, 29, is a seasoned campaigner, who on his day is almost unplayable. But a penchant for forced and unforced errors has plagued his career. Without wishing him any ill luck, it's almost impossible not to envisage Smalling making a few at Roma.
One can only hope for Chris Smalling at Roma. Unless he can bring his A-game to the Serie A, Manchester United would have to shop for a new home for him at the end of 2019/20. Just as Chelsea had to do for Tiemoue Bakayoko.