Can Ciro Immobile become Europe's Mr Reliable?
Only Robert Lewandowski has outperformed the Lazio hitman so far this season.
Ciro Immobile's career trajectory has been somewhat bizarre. His time in Torino was littered with goals and that's where the Italian would make his breakthrough. Spells at Borussia Dortmund, Sevilla, weren't as fruitful, though the 29-year-old is now back to his brilliant best.
He now calls Lazio home and his Terminator-like ability to stick the ball in the back of the net places him high atop the list of strikers in world football. Standing at 185cm, weighing 78kg, Immobile has the perfect physique to resemble a beast in the opponent's box. The striker is purpose-built to score goals at a rapid rate.
Thanks to Cristiano Ronaldo's presence in Italy, the Serie A's reputation has improved - which is exactly why topping the scoring chart shouldn't be simply written off. Despite going up against the Portuguese hot-shot, plus many other top-quality players, it's Immobile who leads the way with fourteen goals in twelve matches. The striker also has five assists to his name as heads continue to turn.
Lazio is currently enjoying a dream campaign, largely thanks to Immobile. Their target man serves as the single-best chance to keep the pace in the race for a highly-coveted Champions League spot - and right now, no team in the division has scored more than The Eagles. Manager Simone Inzaghi has entrusted the attacking burden on the broad shoulders of his Italian superstar, and the striker certainly isn't letting his gaffer down. Sure, Immobile has help, most notably from Joaquin Correa, but right now it feels like a one-man show.
The Rome-based outfit has never finished in the top four with Inzaghi at the helm, though fortunately, Immobile's active boots can help turn that dream into a reality. Though the 29-year-old will have to keep firing at this rapid rate...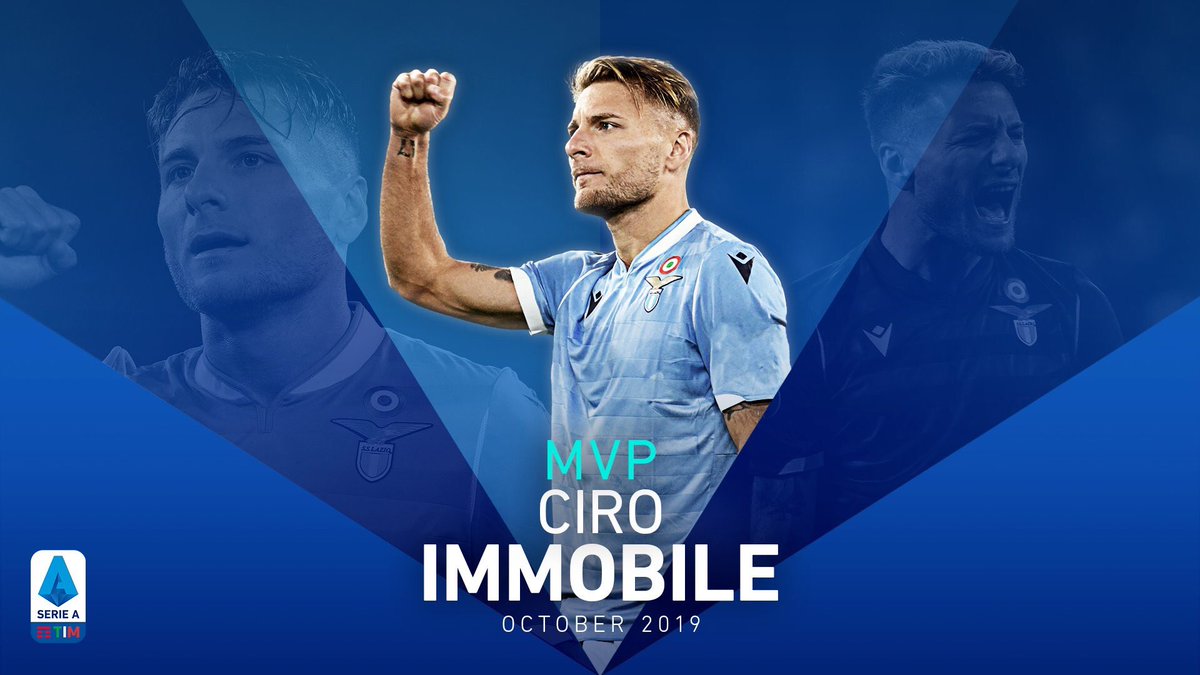 Ciro Immobile 🇮🇹 continues to impress and shows why he is the best striker in Serie A.
-> Leads the league in scoring with 13 goals. ⚽️
-> Reached a milestone with Lazio scoring his 100th goal with the club.
-> MVP of Serie A in October.
Forza Lazio and Forza Ciro!
https://t.co/Go2qVNptq0
Le Aquile has conceded in eight of their last ten across all competitions, however. Immobile's fine form keeps them on the winning track despite Lazio having a porous backline. Right now, the Italian's sublime form is overcoming the worst defence within Serie A's current top four, as Immobile earns himself the 'Mr Reliable' tag...
What's surprising is that within Europe's top five leagues, only Bayern Munich's Robert Lewandowski has a better scoring record than Immobile. Not only is the Italian blowing everyone away within his homeland, but he's also taking the whole continent by storm; so don't be surprised if demand in Lazio's #17 continues to rise.
The big question is can Immobile thrive with the so-called 'bigger' teams? As alluded to earlier, the Italian failed to reach expectations with Dortmund in Germany, before finding his way back to his homeland. The good news is that Immobile moved on before further damage was done to his career, and his three-and-a-half-year stint with Lazio has done him the world of good.
Now getting up there in age, potential suitors may be somewhat concerned before spending big on Immobile, though right now the forward is proving that it's nothing but a number. Perhaps, in the not too distant future, we'll see someone take a gamble on the forward, but where would be the best fit?
Immobile would rip apart the Premier League with his goal-scoring proficiency, La Liga, too. Imagine the Italian playing for Manchester United? Suddenly, the Red Devils' attack would feel far more menacing. Both Liverpool and Chelsea did show interest in the forward earlier on in the year, but their pursuits came up short.
We're talking about a player who's at the peak of his powers, and despite holding the prestige as Lazio's difference-maker, a big offer could swiftly send Immobile to pastures now. Whoever is lucky enough to win his signature are getting one hell of a player...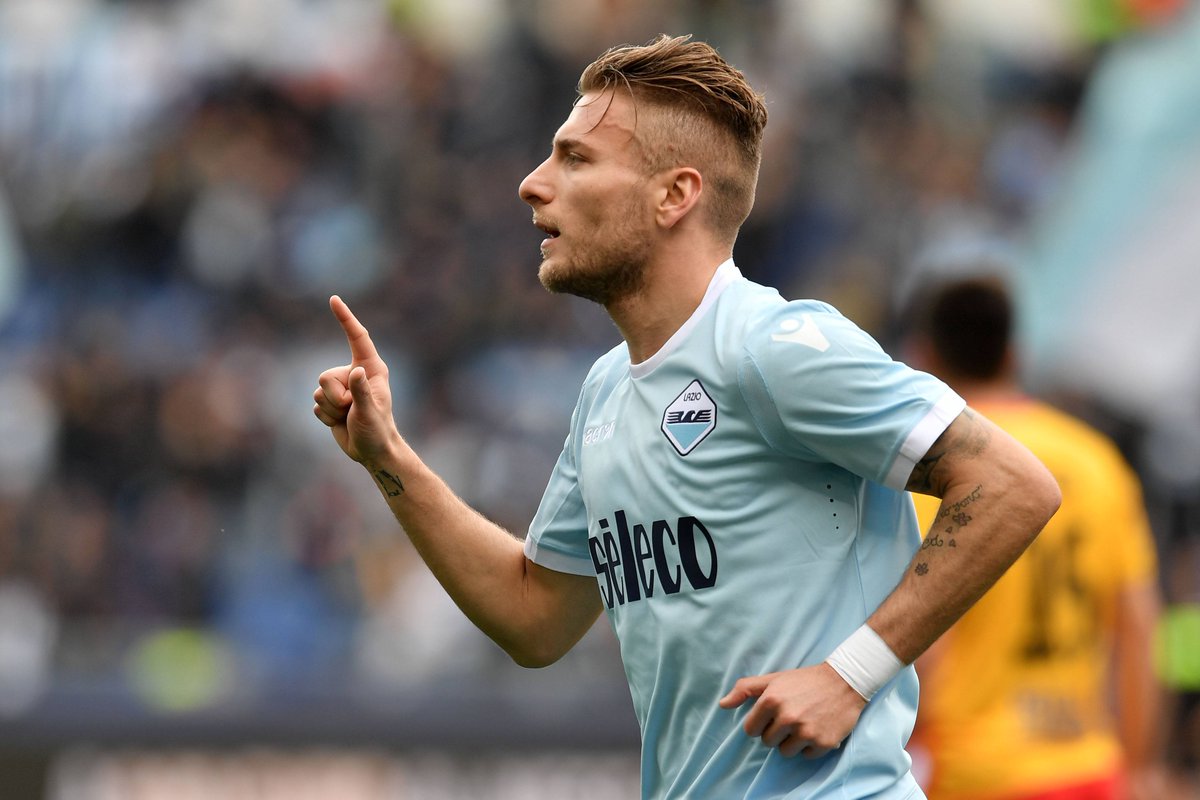 🇮🇹 Ciro Immobile last season:
46 games, 19 goals, 12 assists.
🆚
🇮🇹 Ciro Immobile this season:
14 games, 15 goals, 4 assists.
https://t.co/xGzwgRbpSG