Can Erik Lamela turn his Spurs career around?
To make it in football, you must not only be exceptionally good but also exceptionally lucky. Where would Lionel Messi be if Barcelona hadn't thought it worthwhile to give a pre-teen expensive hormone treatments to counteract the condition that prevented him from growing at a normal rate? Zlatan Ibrahimovic wouldn't even exist if his Bosnian father and Croatian mother hadn't separately emigrated to Sweden where their union wouldn't be frowned upon by nationalists on both sides. For the most part, however, good fortune resides in being noticed by the right club at the right time, such as when young Argentine Erik Lamela crossed AS Roma's radar. Once in Europe, Lamela was quickly labelled as a potential star. A big-money move to Tottenham followed.
Luck comes in different-sized packages, however. Lamela didn't receive the jumbo deluxe shipment Ibra and Messi were given. His allotment was smaller and didn't come with the lifetime guarantee. He wasn't so immune to bad luck as his ridiculously talented compatriot or the Swede. Lamela has been injured so many times that he has every right to feel cheated. Instead, he keeps falling back on the talent with which he's blessed.
Though loyalty is now rare, he's very devoted to Spurs. The Argentine winger signed a contract extension last season which will keep him at the club till 2022. Mauricio Pochettino wouldn't have sanctioned the deal if he thought the forward wasn't overdue for a good run of games. His presence remains important to the North London side but he must raise his game.
Truth be told. His performance level has declined. How could it not with so many interruptions? Lamela was a fine dribbler, highly skilled, creative and consistent. He reads the game well. His timing isn't there, however.
Pochettino is a big fan. He continues to grant Lamela chances. He offered him 19 matches last season and 25 in the prior campaign. This season, he's also trusted him with a new role as an attacking mid.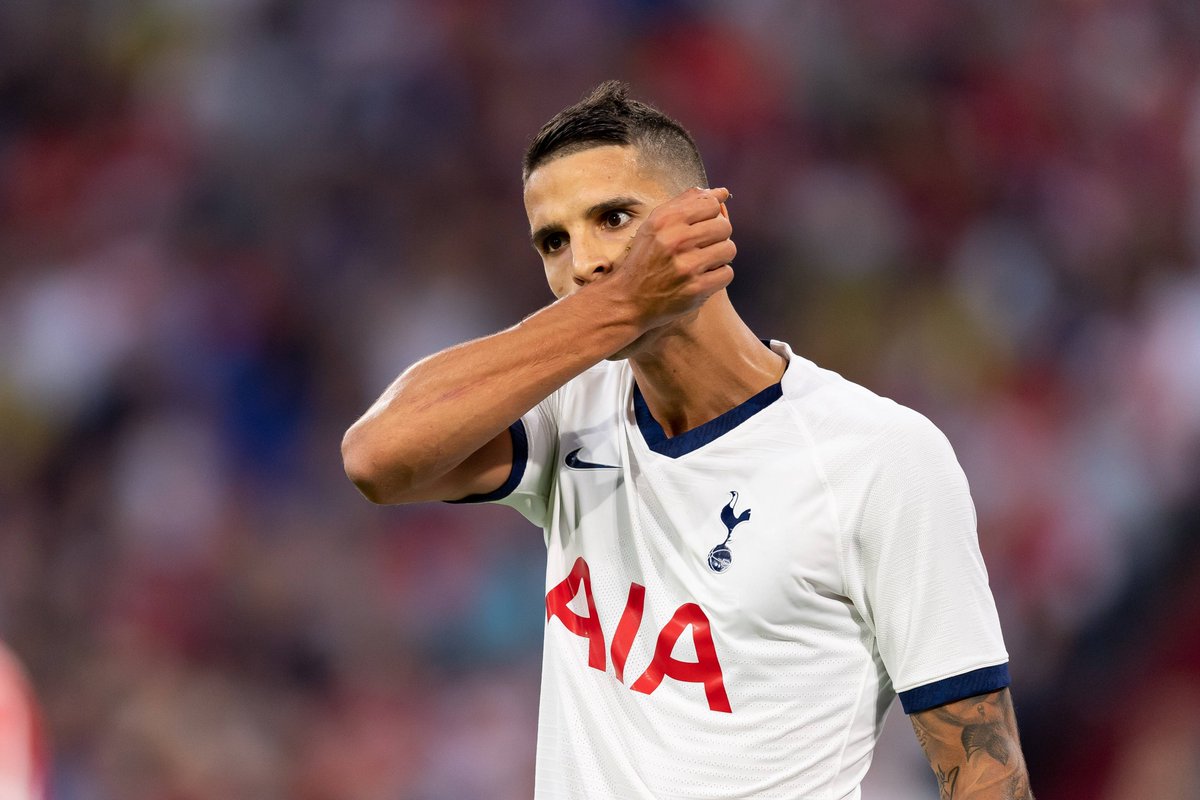 Erik Lamela has now given away possession 49 times in the league this season, only Danny Rose (54) has given the ball away more times among spurs players.
Lacked that killer end product today. 😩
https://t.co/ygWf93LB0u
Lamela is entrusted with forming a formidable link between Spurs' attack and defence. When Poch started the number 11 behind his strikers in a vital game against Manchester City, the 27-year-old responded in the best possible way. A sub-par performance in the next game revealed Lamela's weakness.
With Christian Eriksen's future in doubt beyond the summer transfer window's close and into January, Spurs aren't interested in bringing a replacement. Pochettino is hoping to mould Lamela into a suitable heir to the Dane so that the midfield maestro's presence won't be desperately missed when he does leave. To fill the bill, the former River Plate starlet has work to do.
If he does make the transition, though, Lamela's pace, vision, dribbling and finishing could put him at the heart of Spurs' attack for years to come. He is still just 27.
As an inverted winger on the right flank, cutting in onto his strong left foot, the player has been deadly when available for his manager but, at the moment, Lucas Moura holds down that role. Lamela is good from the left flank, too, and can perform from the centre but Son Heung-min and Harry Kane block those paths. Eriksen's potential departure is his best opportunity. After all his misfortune, he can count himself lucky to have it.