Can Joao Felix finish debut Atletico campaign in style?
The young Portuguese struggled with form before his injury. Fit again, can he make an impact?
Atletico Madrid's spirits have been lifted of late. Following the bitter Madrid derby loss which rounded up a miserable phase, Diego Simeone's men are showcasing strong willpower to grind together victories once again. The Wanda Metropolitano's admirable support has recharged their senses. Three wins in the last four indicate they're on the upwards curve. But their spark-in-form takes a bigger adrenaline shot with key players returning from injury.
Perhaps the biggest gain is Joao Felix's return. Los Rojiblancos' record signing is yet to bear fruit for his price-tag. The Portuguese had difficulties in adapting to Simeone's style. Frustrations were clear as he kept on being substituted after ineffective performances. The injury signified his lowest point. But after witnessing a renaissance in recent times, the 20-year-old's inner spark has been lightened. The Liverpool win especially must've given him confidence of the squad's ability when playing as a unit.
The faith shown by his coach has helped. The Argentine urged him to display "heart and emotion" to thrive as an Atleti player. In his return from injury against Villarreal, he created attractive attacking chances and won over the fans' heart by scoring his first league goal since November.
That being said, finding a regular spot is a tough ask. Los Rojiblancos look a settled unit again. Simeone wouldn't want to mess things up by experimenting again. With Angel Correa proving detrimental to their success by directly contributing in eleven of their twenty-eight league goals, regaining that second-striker spot is near impossible.
Felix won't be happy to stay on the bench, however. The Portuguese could drift out to a wider position. Knowing Atletico's wingbacks' strengths, he could also succeed in it. With Kieran Trippier being effective with his delivery from out wide, he could start on the right-wing before transitioning into a central role to pull the strings.
The youngster might not boast the best goal contributions, but he still has all the qualities to brighten up Los Rojiblancos' attack. In fact, despite just netting three in La Liga, he has the fourth-best expected goals per 90 in 0.35 XG [Understat]. Alvaro Morata [0.64], Correa [0.43], Diego Costa[ 0.42] are the only prominent names ahead.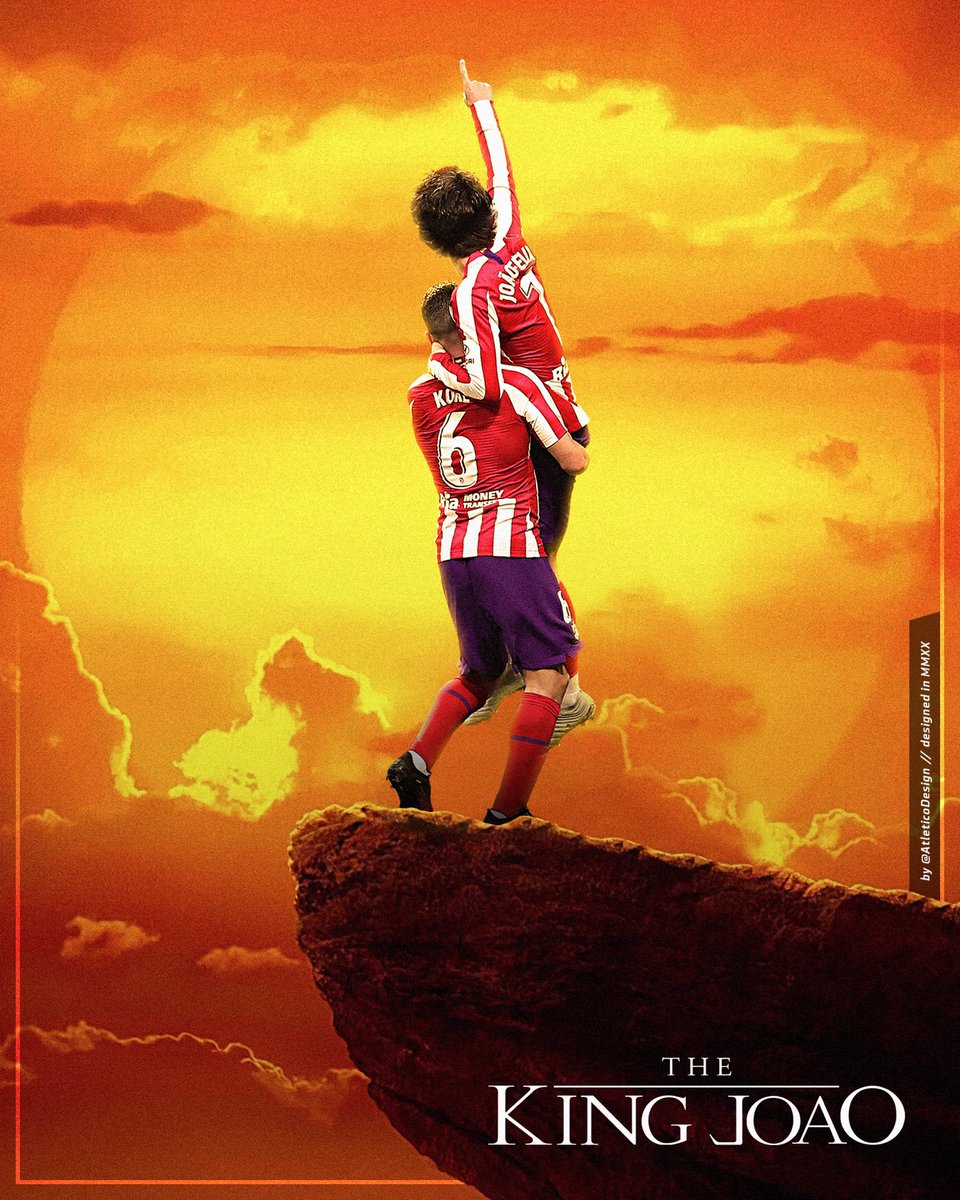 If they want to score more goals to liven things up, Felix is the one to encourage. He did score fifteen league goals for Benfica last season. With Los Indios in the upwards curve, livelier figures are necessary for producing high-scoring football. He's persistent in taking swipes at goal, having attempted 43 in 18 league appearances already. If the strike against Villarreal indicated anything, perhaps he's getting his accuracy back. With an x-factor like him rumbling behind their double-strike line, Atletico could become unpredictable again.
The Portuguese will, however, need help to amp up the intensity. Los Rojiblancos' creativity is limited. But Saul and Koke can always help piece together beautiful attacking moves. If Felix can create that intuitive connection with the skilful Spanish duo as well as Correa, they can produce real fireworks.
As long as Simeone doesn't park the bus, retains healthy possession, he'll be involved in more goals in the final stretch. That being said, regardless of how Los Indios approach the last few months, Felix must adapt and deliver to have a chance at shining at the Euros. The former Benfica star's misfortunes haven't helped his national team chances. If things don't improve, Fernando Santos won't hesitate to pick someone better equipped to deal with the "group of death".
There are opportunities to make an impact in the coming months. The immediate one comes at Anfield on 12th March. Silencing the Kop by influencing an away goal or two to inspire towards a shock win would make everyone remembers his name. Working his magic in high-profile situations will ensure he gets seen as Madrid's golden-boy than an overprice transfer flop come June.