Can Sebasten Haller rescue West Ham?
The Frenchman's partnership with Michail Antonio grows stronger with each passing match. Can it reach full potency in time?
West Ham faced too many problems on the pitch this season. Last weekend's 3-1 win over Southampton was their second in 2020 and first since New Year's Day. Inconsistent play and underperforming stars leave the Hammers fighting relegation. Most disconcerting, the side cannot close out matches. Losing 22 points from winning positions is not the Premier League category any club wishes to lead. In addition, the East Londoners fluffed 24 big chances to date.
Waving goodbye to striker Marko Arnautovic as he departed for Shanghai SIPG in the summer didn't help. During David Moyes' first stint at West Ham in 2017/18, Arnautovic scored 11 goals and made six assists to help the Hammers avoid relegation from the Premier League. The club replaced the Austrian with Sebastien Haller, but the Frenchman's form proved inconsistent, yielding seven goals in his first 28 appearances.
However, Haller and strike partner Michail Antonio greatly influenced proceedings against the Saints. Moyes' counterattacking 4-2-3-1 utilised Haller as the target man while Jarrod Bowen, Pablo Fornals and Antonio supported. The attacking foursome compiled 11 scoring chances.
With only 33% possession, constant airmail to Haller caused problems for the South Coast club. Moyes tried the same tactic when he first returned, but Haller's holdup play wasn't sufficient to the task. Evidently, the Scot went to work on his lanky French forward.
Antonio and Haller provided directness, pace and a physical presence against Southampton. Between them, they completed 10 dribbles and five shots. This approach saw each involved in two goals.
Haller apparently found his stride. The 25-year-old's 14 headers won surpassed all comers. He challenged for every ball and scored his first goal since New Year's Day. Moyes dropped the former Eintracht Frankfurt in the 3-2 loss to Liverpool last week but it appears the West Ham boss' decision drew the desired response.
Antonio showed glimpses of quality earlier in the season, putting in standout performances in wins over Chelsea and the previous fixture against Southampton at St Mary's in December. Back to his best on Saturday, the Englishman supported Haller and demonstrated his willingness to play forward on the counter. He completed four key passes, most on the pitch, and assisted Haller's goal.
Moyes' decision to play Antonio as a winger paid off. The 29-year-old impacts the game more when cutting inside from the flank. When playing as a lone striker, he delivered work rate and physicality but only one goal and one assist.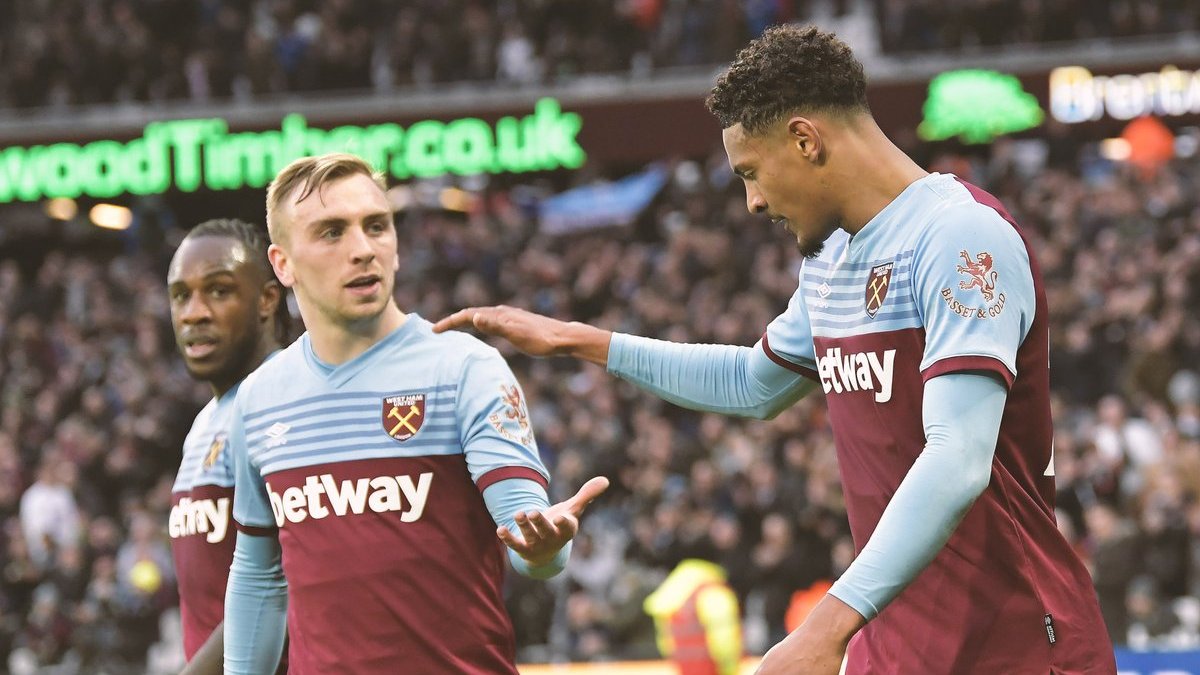 West Ham attackers against Southampton today:
Michail Antonio: 1 Goal, 1 Assist
Pablo Fornals: 2 Assists
Jarrod Bowen: 1 Goal
Sebastien Haller: 1 Goal
Brilliant! ⚒️
https://t.co/eWgmMYmu3b
Antonio's fitness should concern the manager. The forward only gave a full 90 five times through 28 games. A recurring hamstring injury forced Manuel Pellegrini to be careful with his workload. Moyes may be encouraged his bullish star went the distance in his last three matches but allowing him to continue could be tempting fate.
The Hammers looked like a different side at the weekend. Moyes' formational change rejuvenated his attackers. They gave Southampton a difficult afternoon. With some challenging fixtures to come against Arsenal, Wolves, and Spurs in the next three weeks, Moyes must pick up points to pull away from the relegation battle. On 27, they're 13 below the magic survival threshold. If Antonio and Haller, alongside Bowen and Fornals, maintain the firepower they displayed against Southampton, they'll be a tough opponent for any opposition. But that brings us full circle, doesn't it? Inconsistency brought the Hammers down to Earth. Only the opposite will lift them up again.