Derby Della Madonnina: Can Inter counter Piatek without Icardi
AC Milan head into the Milan Derby filled with confidence. Inter? They have a worry or two.
It's the Derby Della Madonnina. This season's second rendition is spicier. Not for the record 78,000 spectators at San Siro nor estimated 10 million global viewers. Just one point apart, victory could potentially guarantee Champions League football for either side.
On Sunday, AC Milan and Inter renew a local rivalry that has spanned two centuries. Lombardy's elite clubs' histories are interwoven across the years since creation. The city's first team, Milan was formed by a couple of English expats in 1899. Eight years later, a breakaway faction paved way for Inter.
The teams have grown to prominence. As well as taking turns to dominate the division, they've shaped the content's football landscape. Inter held sway in the distant past, while the Rossoneri ruled the roost in the 80s and 90s. The games themselves are goose-bump inducing, with flares, flags and foul language.
Somewhat bizarrely, the sides have an astonishingly similar record in their impressive histories, with 30 domestic trophies apiece. They have both won 18 Serie A, the last in 2010 and 2011 respectively. Inter lead in Coppa Italia, edging their rivals' total seven to five. This is reversed in the Suppercoppa Italiana.
Home advantage is an intriguing concept. It counts for little in this fixture as the San Siro houses both. On this occasion, though, the Rossoneri are the home team, meaning they will get a larger seat allocation for supporters. Coupled with the momentum of late, Gennaro Gattuso's men are favourites.
The Red Milanese are in tremendous form, unbeaten in 10 league matches. The last five in a row yielded maximum points, as they climbed all the way to third – one point ahead of Inter in fourth. Krzystof Piatek's goals planted a ladder.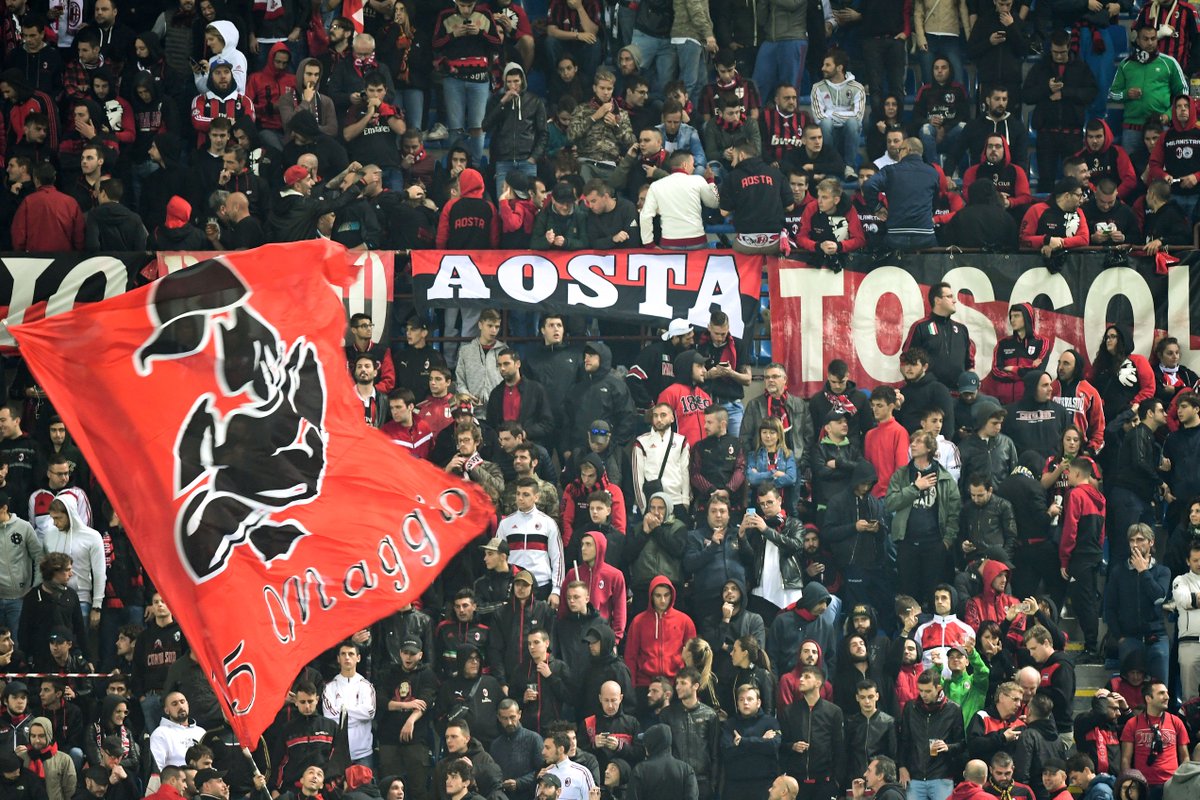 🎟 A 78,000 sell-out is expected for the Derby della Madonnina this weekend.
It will become the highest attended home game for #
ACMilan
this season, bypassing Milan-Juventus (74,729) and Milan-Sassuolo (61,462).
🏟🔴⚫
https://t.co/x5yipNBPAv
The Pole arrived Milan from Genoa in January with his clinical pair of boots. He netted eight goals in corresponding starts. Piatek currently sits in joint second for the Capocannoniere award with Ronaldo tied on 19 – one behind Fabio Quagliarella.
There's a similar delight at the other end too. Goalkeeper Gianluigi Donnarumma conceded just once in four matches in all competitions. Gattuso will be banking on both against the Nerazzurri. However, the maverick tactician would have ruined his team's chances had he received a ban after being sent off for an intimidating remark to a Chievo player last Saturday.
It's the contrary for Inter. Mauro Icardi's absence is pulling them. While the ex-skipper continues his exile, successor Lautaro Martinez hasn't helped. In his compatriot's absence, Martinez managed one goal in four starts and just five in 20 appearances. That's the equivalent of Icardi's tally in Milan derbies alone, including the winners in two of the last three games.
The odds are in Milan's favour. History isn't. The Nerazzurri were victorious in the reverse fixture in October. Milan's blue halve hold just a slight edge with three victories over their neighbours in 222 meetings.79 official matches against Milan with the Rossoneri winning 76 and 67 ending in draws.AC Milan hasn't beaten Inter in the league since January 2016.
Verdict: Milan has the momentum heading into the derby. In Piatek, the hosts possess a reliable poacher oozing in confidence. That's not the case for Icardi-less Inter. A share of the spoils will definitely favour a chasing pack consisting of AS Roma, Torino and Atalanta. Although not by a huge margin, red will reign supreme on Sunday.