Can Inter's loanees make them stronger next season?
Gabigol Barbosa just one of many returning loanees for Inter to choose from in 2020.
Inter Milan's fortunes keep blossoming under new management. Once their biggest foe, Antonio Conte, is determined to use the recipe he did with Juventus in a quest to derail the Turin outfit as Italy's dominant body.
Alongside the Italian, the Nerazzurri have made shrewd recruitments. Romelu Lukaku looks back to his very best, scoring goals everywhere while forming a commendable link with Lautaro Martinez.
Stefano Sensi and Nicolo Barella have brought that creative bite which Luciano Spalletti's side lacked last year, with the former particularly impressing. But their recent investment scheme has had long-term ambitions. Conte just made sure they stopped beating around the bush with signings guaranteed to make an immediate impact.
There has been much emphasis put on forming a positive core going forward. At this point, Inter has over thirty players out on loan. Only Mauro Icardi, Yan Karamoh, Andrea Pinamonti, Samuele Longo, Felice D'Amico all have clauses with obligations to buy. Ivan Perisic and Radja Nainggolan aren't in current plans, so La Beneamata will seek buyers for them.
To avoid a potential transfer ban like Chelsea, the loan system needs sorting out. Twenty players won't be integrated into the first-team squad. Most will either be sold or demoted. However, some could help evolve their squad depth.
Gabriel Barbosa, the hero of Fluminese's extraordinary Copa Liberatodores victory, is their player. Despite never getting going with Milan, thirty-one goals in thirty-seven appearances must sway their attention. Of course, Inter has a set striking partnership, with Sebastiano Esposito being groomed for bigger things.
But a cunning goalscorer like Gabigol is an asset they'd be foolish to ignore. Booming with confidence, he'd easily contribute many goals under the new system which suits natural centre-forwards. Extending his loan after the current one runs out at New Year's Eve should help garner more experience. If the in-demand Martinez moves next season, the Brazilian's an ample replacement free of charge.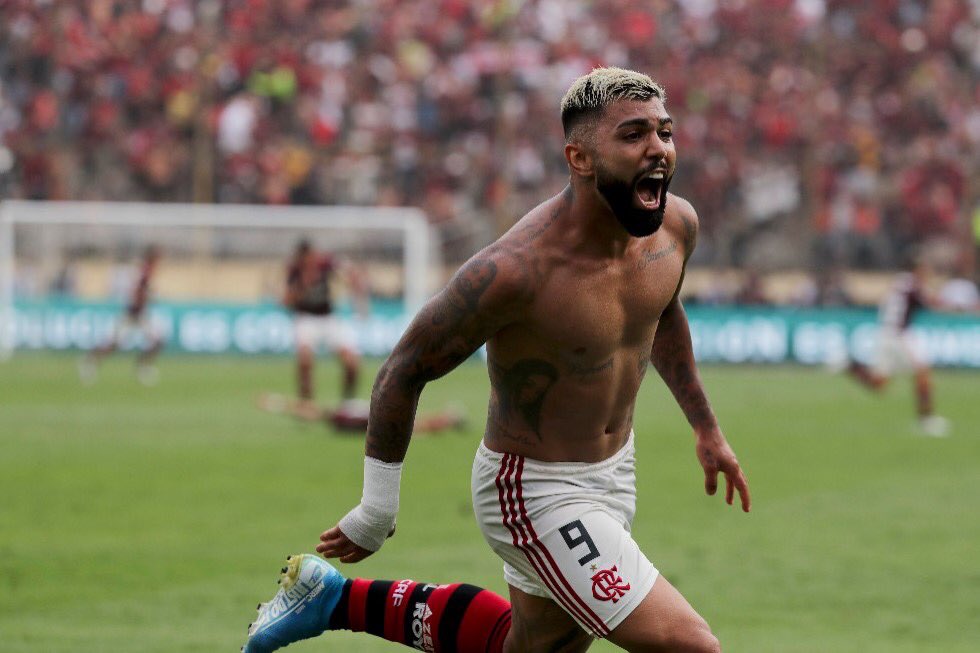 Gabigol in 2019:
54 games
40 goals
11 assists
Scored a brace in the final minutes of the game to win Flamengo the Libertadores, legendary season.
https://t.co/8k6X6n9bte
The Nerazzurri surprised some by loaning Dalbert to Fiorentina, with Cristiano Biraghi coming the other way. The Brazilian full-back had an eventful pre-season, but his coach preferred a defensively stable figure.
Defensively, they stand close, with Biraghi having 1.6 tackles and 0.4 blocks per 90 to Dalbert's 1.4 tackles (WhoScored), while the Brazilian also boasts more interceptions and clearances. Dalbert does have more assists than their current loaned full-back. though, while the 26-year-old is a more aggressive customer. On the other hand, the Italian gives off a more reliable aura.
It's safe to say, Conte will see out the whole season before completely deciphering which loan players to utilise within his first-team squad. But something he can't ignore are the young players loaned away. Eventually, the most talented ones must be integrated into the first-team with increasing regularity.
Ionut Radu is grooming himself to challenge for Samir Handanovic's spot. Despite conceding 26 goals at an underperforming Genoa side, the 22-year-old still kept two clean-sheets, also averaging 4.1 saves per 90 (WhoScored). With age on his side, the goalkeeping mantle could be passed onto him in the not too distant future.
La Beneamata's youth development scheme means multiple promising youngsters are coming up. Academy graduates Facundo Colidio, Matteo Rover and Axel Bakayoko are on exposure loan spells, taking baby-steps. A few years into the future, Conte could look to these youngsters to broaden his side's scope.
Something ascertained from this early Scudetto race, as well as Inter's loss to Juventus, is the Nerazzurri could come up short due to their restricted options. Unlike the lavish champions, their squad isn't stacked with rotatable world-class players. Despite pressure to invest in impact players, overlooking their own would certainly be unethical.
Their loanees keep getting better, trying to seal a permanent spot with their parent club. With bright prospects lying wait to make them stronger, dreams of reaching Italy's pinnacle could become a reality next season, if not this term...