Can Jose Mourinho's Lethal Substitutions Redeem Manchester United's Season?
Jose's cunning substitutions is troubling opponents left, right and center.
Manchester United's season has been a peculiar ride. The Red Devils pulled off unexpected results and failed to dominate when expected. When it comes to Jose Mourinho's charges, one isn't sure what to expect anymore.
Mourinho's alleged 3rd season syndrome is taking a different twist. He's not giving up as he did earlier. Quite the opposite, he's fighting back. Following a torrid start, Manchester United's season has stabilised. After attaining a monumental away victory at Juventus, they again look a dangerous side, if still not as dangerous as their Sky Blue rivals.
The theme in recent victories is the squad's ability to reverse a deficit. It began with the Newcastle game. Losing might have made it Mourinho's final game as United manager. Instead, the Red Devils roared back from a two-goal deficit to win in the dying minutes thanks to a winner from under-fire Alexis Sanchez.
Since then, United have come from behind twice to win games away to Bournemouth as well as Juventus. They nearly managed to win against Chelsea, who scored a last-gasp equaliser themselves to keep Maurizio Sarri's undefeated streak intact. It's almost like United receive a high-voltage jolt after conceding, enabling them to perform better.
Mourinho's masterful substitutions are a major factor in these rescued matches. Since making no changes against Juventus in the loss at Old Trafford, Mourinho's made clever use of his strong bench. Marcus Rashford scored the winner against Bournemouth. Marouane Fellaini and Juan Mata turned the game around to stun Juventus. Mata and Sanchez provided the spark and coup de gras versus Newcastle. United's game becomes much livelier when fresh legs are introduced. They relish chasing games as they did during the Sir Alex Ferguson era.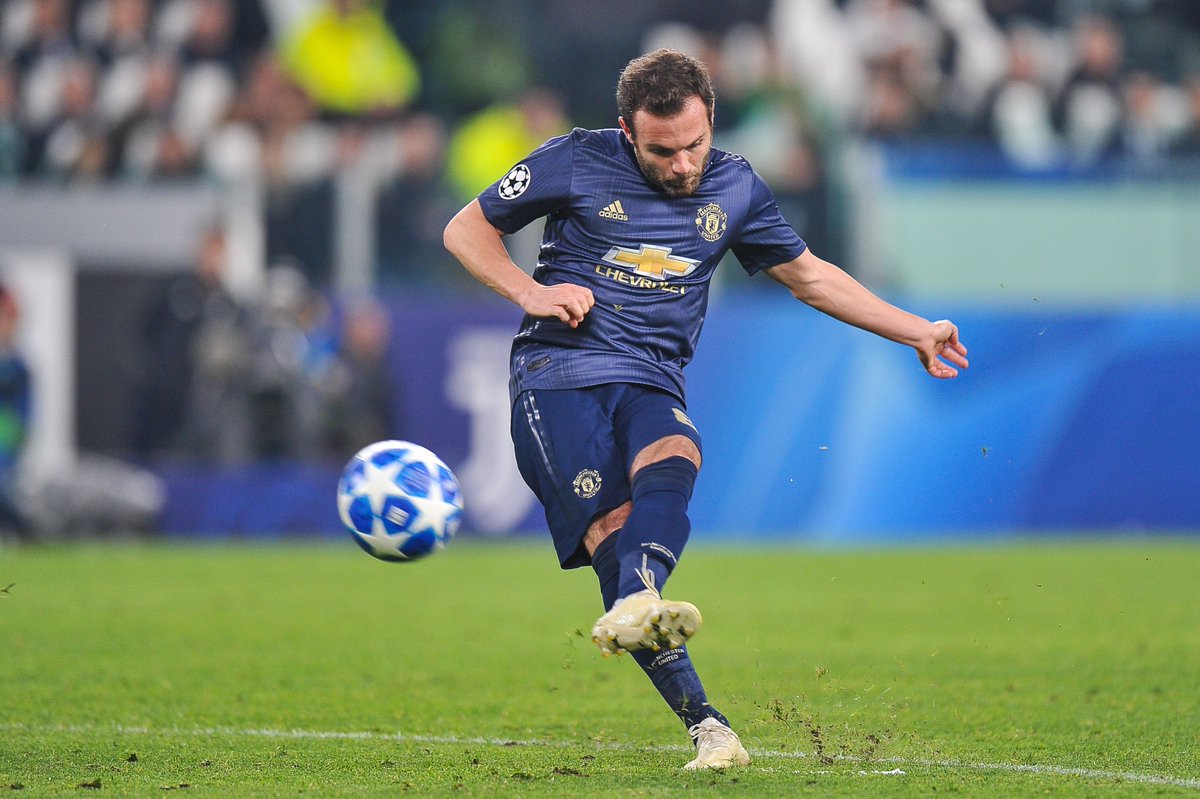 ⏰ 85' Juventus 1-0 Manchester United
⚽️ 86' Juventus 1-1 Manchester United
⚽️ 90' Juventus 1-2 Manchester United
Late comeback in Turin! 💪
#UCL
https://t.co/HCCSQa5g8R
While they came up short against a superior Manchester City, substitute Romelu Lukaku earned a penalty with his first touch after entering the match. Mourinho's tactical adjustments are remarkably effective.
The Special One finally understands how to use his squad to its utmost potential. It's no secret that United lack quality in many areas. Mourinho covers their defensive frailties by attacking with force. He's making more positive substitutions, sending in players who bring pace and creativity just as opponents begin to lag.
He's mixing things up, too. The Portuguese relies on Mata and Fellaini but also calls upon Rashford, Sanchez and Ander Herrera. He uses different combinations at different points in matches. Often he makes a double substitution for maximum effect in the moments before the opposing manager can adjust.
Mourinho rewards substitutes who make a big impact with starts following their bright performances. In turn, the dropped players are motivated to up their game. He finally has the competition for places he wanted nine months ago when he brought in Sanchez. The squad is his baby now.
While his substitution patterns are unpredictable, United's approach when they arrive isn't. Opponents know United will be more direct when Fellaini enters. Long lofted passes over the midfield and service into the box are coming. They loft the ball into the box for the towering Belgian to bully defenders and create chances. Mata becomes the centrepiece in attacks, unlocking defences with his creativity. Maybe Rashford comes in and stretches the defence or Sanchez arrives with a ferocious high press. The problem is which to defend when any two [or three] enter the game?
Mourinho introduces his substitutes when opponents are dog-tired from harrowing United's defence. Suddenly, United is coming at them. The initiative is lost. Their own substitutions become reactive rather than proactive. United seizes the upper hand and won't give it back.
A direct style serves United well. Mata scored after coming on against Juve but Massimiliano Allegri suggested in his presser that Fellaini changed the game. Six goals have come from the bench for the Red Devils in this campaign, all in games where United trailed before the boss rang the changes.
Mourinho is also a mastermind at closing out games. Ander Herrera is his default closer when United must protect a lead. His industry replaces Mata's invention when the more diminutive Spaniard has started matches.
The Special One accepts he lives in a new reality. A Premier League title challenge is out of bounds but a race for a top-four finish remains winnable. Considering United are hovering just above mid-table, a guaranteed UEFA Champions League spot can rescue the manager and club's reputation
Mourinho should focus on winning the FA Cup, having won it thrice with Chelsea. Yes, we're talking about scraps when everyone wants fine dining but United need a few more pieces to eat at the grown-up's table. That isn't to say United can't impress over the holiday's and into the season's second half. They can now that Jose Mourinho's finally playing the Manchester United way.