Can Kai Havertz be the man if Romelu Lukaku stays in Milan?
Can the Champions League hero step to the very front of the Chelsea line?
Yesterday, Chelsea shifted their efforts to land a world-class striker into top gear, bidding €100 million for Romelu Lukaku. Even with Marco Alonso spicing the pot, Inter indicated they weren't interested, which translates into 'we think you can do better'. Whether the Blues can or cannot will be revealed in the coming days but if Roman Abramovich blinks and the club opt to wait on Erling Haaland next year, the question becomes who will lead the line in 2021/22? Why not give Kai Havertz an opportunity?
The former Bayer Leverkeusen star decided the Champions League Final in Chelsea's favour, rounding Ederson just before half time back in May. Despite a difficult debut season in England, the goal repaid Chelsea's £72 million investment on its own. That put Havertz a step ahead of strike partner Timo Werner who struggled mightily to adapt to the Premier League as well.
For Havertz, signing for a record fee during a pandemic was one thing, but he faced challenges from day one. As well as Werner, Hakim Ziyech, Olivier Giroud, Tammy Abraham, Christian Pulisic and Callum Hudson-Odoi all wanted the same minutes he craved. Competition for places can bring out your best or your worst. His one advantage was being the record signing. It meant he would be given every chance to play through the rough patches. Under Frank Lampard, he worked in the middle with Werner and Mason Mount for some matches, on the wing or as an attacking No.8 for others.
Then, he tested positive for COVID. The battle to return to full fitness effectively derailed him through January.
Feeling the pressure, he tried to do too much, forgetting to concentrate on the basics. His first touch was inconsistent as was his ability to find teammates with good passes.Ultimately, he found his way, however. Much of that had to do with Thomas Tuchel's arrival. The natural bond between countrymen allowed the new boss to communicate better with his struggling forward. Once Havertz hit his stride, the goal against Manchester City was always coming. Now, the question is what comes next?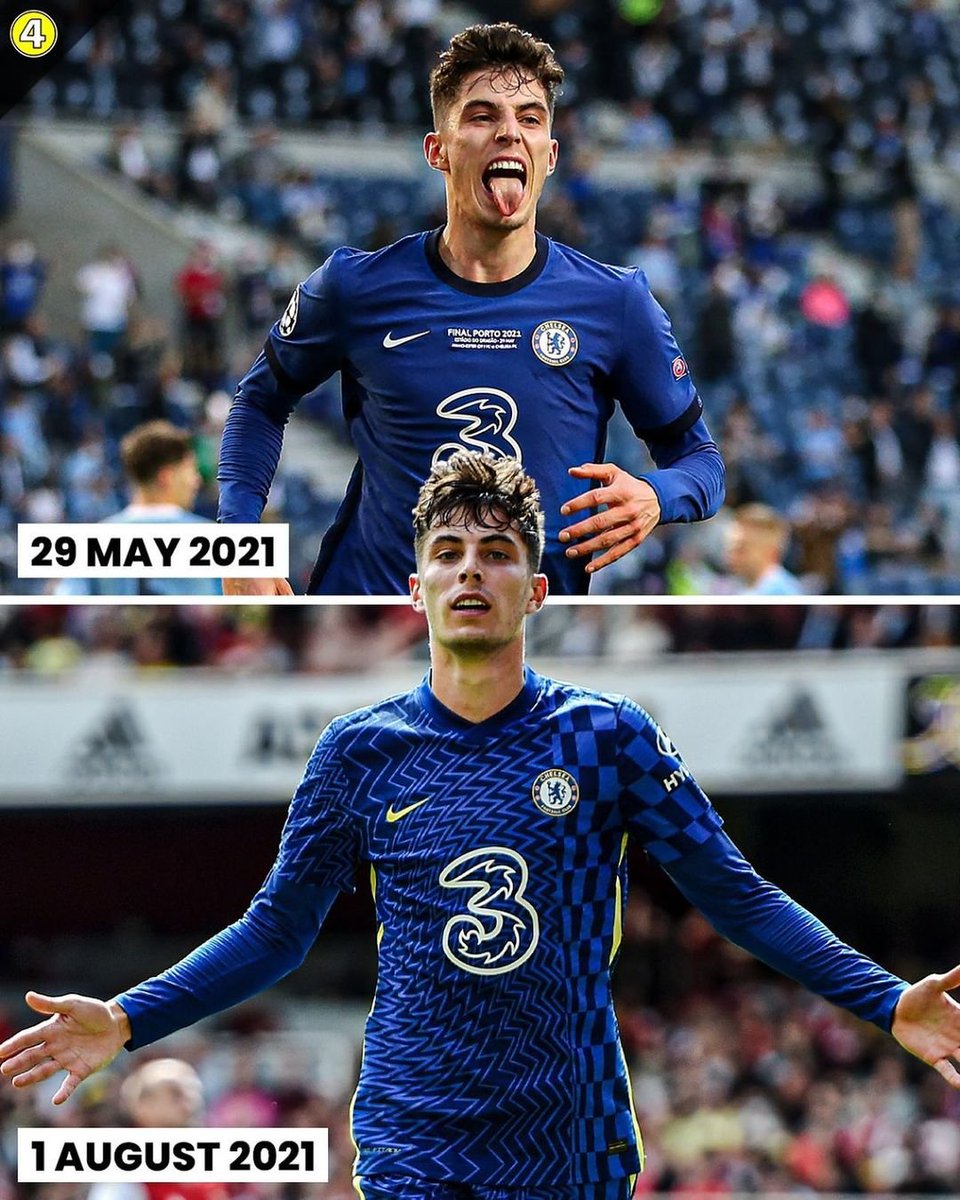 Can he lead the line for Chelsea if they don't sign a striker? It's a thought that Tuchel is probably mulling over even with the Lukaku reports looking more positive. It is by no means a disaster for Chelsea if they don't sign an elite forward. The manager already has a stunning array of weapons at his disposal.
Havertz leads the way following his stellar performances in the Champions League against Real Madrid and Manchester City. What's more, he carried that over to the Euros, where he was Germany's most dangerous player, creating two key chances against England at Wembley. Had that volley gone in rather than off the bar... Well, let's not go there. He also began the pre-season with a goal against Arsenal. The consensus is that Havertz is beginning to grow into this Chelsea side. It's clear his form is blossoming.
So, could he lead Chelsea to a title as a number nine at the tender age of 22? That would require a sizeable improvement in terms of numbers. He managed only four goals and five assists in the league. Playing in the middle from Match Day one ought to improve that.There is also the possibility he could operate like Eden Hazard once did, as a prolific false nine in a side without a true centre-forward. It's a tantalising thought but one, as long as Romelu Lukaku's return remains a possibility, one Chelsea fans probably won't consider.