Can Kevin Harper inspire greater diversity in Scottish football?
You can count the number of BAME bosses in Scottish football history on the fingers of one hand.
Step inside Cliftonhill stadium and you'll be met with an anachronism. This is the home of Albion Rovers, one of the SPFL's lowest-ranked clubs. While the tiny ground sits less than ten miles from Celtic Park, it might as well be a galaxy away. On match days a team of low paid journeyman play in front of a few hundred people taking their pick of 500 creaking wooden bench seats nestled under a set of floodlights salvaged from a Welsh rugby ground and next to one derelict, inaccessible terrace.
Does it sound like a throwback to those days of yore when the squeeze on Scottish football funding was even tighter than now? In one way at least, Albion Rovers are years ahead of their contemporaries.
In November 2018, The Wee Rovers sat bottom of the SPFL, seemingly doomed to relegation, when they appointed former Portsmouth and Stoke winger Kevin Harper as their new manager. A fairly standard appointment except for the fact Harper became the Scottish Football League's first BAME manager in more than 15 years. The last non-white manager in Scotland was Brazilian Marcio Maximo, who lasted four months in the Livingston hot seat. Before Maximo, only three other BAME managers took charge of SPFL clubs. One of those was Claude Anelka who didn't exactly get his position on merit.
A good run of form last season allowed Albion to avoid relegation. Harper signed a new contract for the current campaign. While he's been able to keep his team out of the relegation zone, Albion are on a run of four games without a win and sit two points from bottom. Regardless, the club gave Harper their vote of confidence, pointing to last season when he saved the club after a dismal start.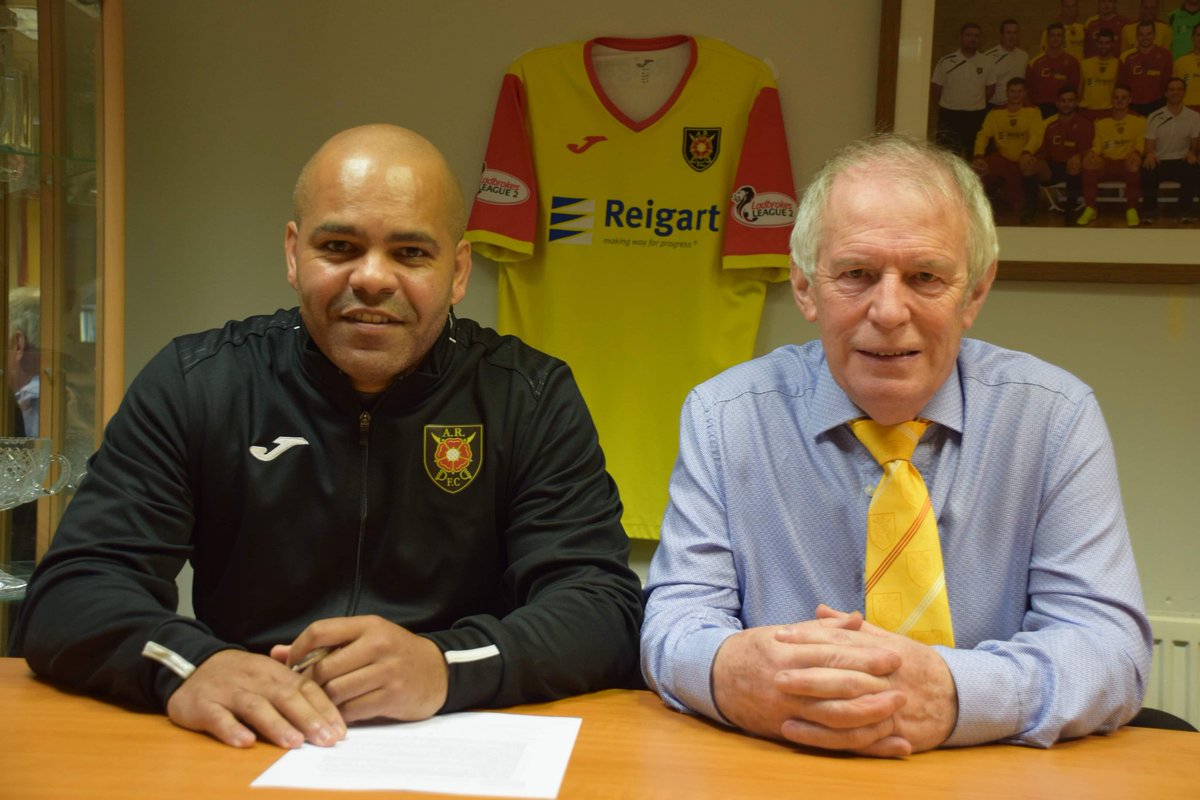 Hard times
Harper's appointment is to be admired but the fact he is Scotland's only BAME manager for a decade and a half is strange. It's not as though minorities aren't playing football in Scotland. Almost every team has players from different ethnic backgrounds but few progress into coaching positions.
Harper himself stated racism is still rife in Scottish football. He faced abuse from the sidelines throughout his playing career. Once he began applying for management positions, he was met with a suspicious lack of interest. His 30-40 job applications prior to Rovers yielded no results. Not a single club offered him an interview. Three clubs at least took the time to send rejection letters.
Critics will claim judicious use of the race card, arguing no one should be guaranteed a job or an interview based solely on their racial background. Be that as it may, Harper was undoubtedly a good candidate for the lower levels of the Scottish game. A three-time Championship winner and SPL stalwart with Hibernian, he also gained coaching experience in both Australia and Scottish non-league. Yet it seemed to mean nothing. No matter how many CVs Harper sent out, the phone never rang.
One of Harper's former teammates, Russel Latapy, experienced a similar lack of opportunities during his coaching career. The ex-Porto star took charge of his native Barbados before coaching at Falkirk and taking the assistant job at Inverness Caledonian Thistle, helping the latter to a Scottish Cup win. Even with this experience under his belt, finding work as a manager after leaving Inverness was like knocking on a brick wall. Despite throwing his hat into the ring for a bevy of jobs, he was denied the chance to manage in Scotland.
Rooney to the rescue
The Scottish FA claim there is no discrimination in the game, pointing to their diversity and inclusion policies. But one way to diversify Scottish football would be to implement a form of the NFL Rooney rule mandating clubs looking for a new manager to interview at least one minority candidate. The English FA already have such a system in place. If Scotland followed suit, the benefits would be enormous.
Beyond championing diversity, it would breathe new life into the game. Scotland's footballing landscape is stagnant. The national team fails to improve. There isn't sufficient quality for other clubs to rival the Old Firm. It's not necessarily that the powers that be are outright racists. Rather, they exist in an insulated world where those with a former connection to the club are given preferential treatment.
Just look at Harper's predecessor, John Brogan. The ageing coach hadn't overseen a game at the senior level in more than 20 years when he was given the Albion job. The fact he made over 100 appearances for the club in the 1970s undoubtedly helped his case.
However, his cult hero status did him no favours. Brogan's brief reign was defined by a 12-game losing streak and a cup defeat to a non-league side. The club appeared destined for relegation before Harper steadied the ship.
Allowing exciting young coaches with top-class experience the chance to join clubs at the highest level would rejuvenate the game. Talented coaches like Latapy wouldn't need to go abroad to get the chances they deserve.
Here's to the future
The BAME population of Scotland hovers somewhere around the 5% mark. The percentage of BAME coaches stands a little higher, at 6%. Those numbers sound proportionate only when you ignore the much larger percentage in the playing ranks. Even so, they are yet to be reflected in the professional game.
The number of non-white players in the Scottish national team increased markedly over the years. The likes of Ikechi Anya, Liam Palmer and Liam Bridcutt made their national debuts in the past decade. None are to be found in the managerial or coaching ranks.
Whether any of these players has what it takes to step into coaching remains to be seen. Not all desire it. Some don't have the necessary skills. Harper's appointment dredged up a small mountain of feelings from the murky world of Scottish race relations, both positive and negative. On the one hand, his position at Albion shows others it can be done; BAME managers can exist in the Scottish game. But while Harper has stated his desire to inspire more ethnic minority coaches, his stark words on his treatment as a prospective manager demonstrate the racism still lurking behind the scenes in football.
The underhand discrimination and insularity inherent in the Scottish game puts up walls in the faces of good coaches, ending the careers of many before they begin. But Scotland on the whole is a remarkably tolerant and open place. It can change the homogeneous nature of its managerial structure, building on its trailblazing history when it comes to sport. It just needs to open its eyes.