Should Solskjaer be tougher on Jesse Lingard?
Does Lingard require strict training to get firing again?
The 2019 calendar year has been anything but "lit" for Jesse Lingard. No goals or assists for Manchester United paints a grim picture. Anything but a model professional, his performances on the field amplify the sense his social media presence is of paramount importance.
Ole Gunnar Solskjaer's patience with the academy darling wore thin months ago. Having lost his place, however, one cannot deny the Manchester United youth graduate's recent dedication to regaining it. Unfortunately, all the hard work is yet to bear fruit.
Questioning his work rate is unfair but the hunger seems to be lacking. Solskjaer is trying everything possible to reinvigorate his inner flame but the 'good cop' routine isn't producing the desired effect. Perhaps it's time the Norwegian took a page from his predecessor's book and flipped his script to the 'bad cop'.
Jose Mourinho has Dele Alli flying again. All it took was a snide comment about him being at the same level as his brother. Lingard is maybe not as technically gifted but he still has that unpredictable quality that produced so many critical goals. Ole just needs to unearth it.
Lingard recently told a United podcast that criticism from fans doesn't wind him up. Considering the toxicity rising to the surface among supporters, you can't blame him for switching them off but his nonchalance about admitting it must raise the alarm for the manager. It's time the baby-face took a back seat and allowed the assassin to step in.
In his very first game under the new boss, Lingard scored a brace. Since then, he's gone down. The Norwegian's tinkering hasn't helped. But with Andreas Pereira crumbling under pressure, the #10 role is open again. Why not give the Englishman another chance?
Lingard's pace can still beat defenders. By penetrating into the attacking hole, he draws defenders and creates space for Marcus Rashford, Anthony Martial and Daniel James. He can also move away from the goal to displace overzealous centre-halves. He just needs to recognise what each situation demands and recognise it sooner. He needs to be more incisive rather than making basic lateral or back passes.
Running around with no proper objective doesn't help either. Lingard needs to start being smarter with whom he presses. Perhaps closing down vulnerable midfielders or defenders can trigger faster counter-attacks.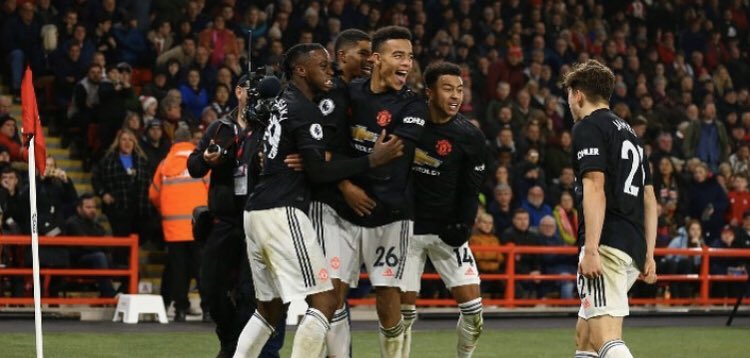 Jesse Lingard created more chances vs. Sheffield United (4) than any other player on the pitch, despite playing just 45 minutes.
Impact. 👏👏👏
https://t.co/Hy3AGmKc1f
Granted, the long dry spell lowers his confidence. Recent near misses can be more discouraging but he needs to find belief somewhere. He's averaged more key passes per 90, 1.1 compared to last season's 0.6 [WhoScored]. His presence was felt when he came on for Phil Jones at the half against Sheffield United.
Paul Pogba's return may help. The Frenchman will draw attention away from Lingard. The pair also share chemistry from their academy days. The pair link well when United transitions to attack. Pogba knows where to find him and how to lead him into dangerous positions. With the Frenchman yet to get going in an injury-struck campaign, perhaps both can help reinvigorate one another.
With two precise attack-minded midfielders launching passes forward, Anthony Martial and Marcus Rashford don't have to come deep so often to start attacks. If they remain further up the pitch, United will start scoring more often.
Yet, while playing the creator is all well and good, Lingard also needs to finish. He needs to rediscover his long-range radar. Everything he tries lately either skies over or finds the keeper.
The next few months are crucial. Jesse Lingard needs to make an impact to remain in Solskjaer's plans.