Can Liverpool become the new Invincibles?
Can the Reds finish the season unbeaten in the Premier League?
Pep Guardiola sent shock waves through the footballing world when he turned the world's most competitive league into a one-horse race. In his second season as a Premier League manager, City's quality was unmatched. The Citizens won the League on 100 points, 19 above second-placed Manchester United. The Sky Blues were defeated twice, however, the first setback coming somewhat prophetically at Anfield. The Reds also won both legs of their Champions League quarterfinal to serve notice they intended to evict City from the top spot.
Pep and his lads managed to squeak out another title last term. There was no margin for error. The Merseysiders chased them right to the end. If the season had been an old-fashioned western, Apache arrows would have thumped into the Etihad gates as they closed behind the desperate Mancunians. This season, Guardiola's squad don't look like making it back. They've circled the wagons but Liverpool are whooping it up 14 points beyond them in the table.
There's still time for the cavalry to ride to City's rescue. They have the money to invest in the January window if Guardiola wishes but, even if they do, the rest of the Premier League needs to help them out. If City win all 17 of their remaining games, Liverpool must still drop 15 points. That interprets to something between five defeats and eight draws. To date, only Manchester United claim a point from Jurgen Klopp's side thanks to a controversial goal at Old Trafford. Otherwise, forget invincible; Liverpool are perfect.
While most neutrals would pick the 2017/18 City squad over Arsene Wenger's 2003/04 Invincibles for talent and skill even though the former lost twice in their campaign, going undefeated for 38 games requires more than ability. Determination, discipline and, perhaps above all, luck play a part. Liverpool's two dropped points came after Victor Lindelof kicked Divock Origi from behind. United picked up the loose ball, went straight up the pitch and scored through Marcus Rashford. Another referee might have blown play dead. The Reds also had a goal disallowed before Adam Lallana provided a late equaliser. Overall, though, Lady Luck favoured the Merseysiders in the campaign's first half. Will she stay with them in the second?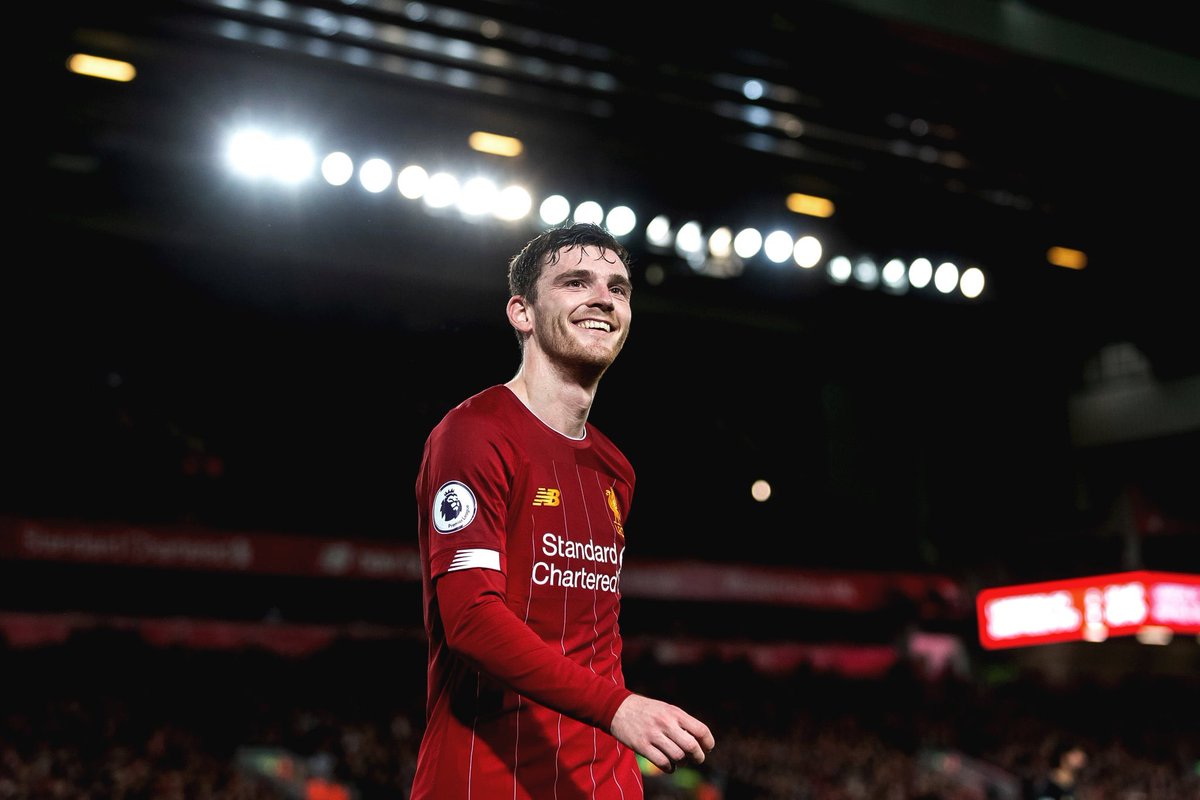 Liverpool in the Premier League...
✅ 37 games unbeaten
✅ 1 defeat in 59 matches
✅ Won 28 of our last 29 games
✅ 11 wins in a row
✅ 5 clean sheets in a row
✅ 13 points clear
✅ A game in hand
https://t.co/FSrP4I8RNP
Some people say champions make their own luck. Liverpool seem to seize on every opportunity when things aren't going their way. In large part, it's because they give away far fewer opportunities than their opponents. Klopp can boast the best defensive combination and an exceptional goalkeeper between the sticks. Virgil van Dijk significantly strengthened Liverpool's defence. Even with partner Joel Matip injured, Dejan Lovren and Joe Gomez fill the void. Even with Andy Robertson and Trent Alexander-Arnold ranging far up the pitch to create goals, the defence can rely on two from Jordan Henderson, James Milner, Fabinho and Naby Keita to shield them when needed.
With Robertson and Alexander-Arnold providing phenomenal service [the pair assisted on 14 of the Reds 49 league goals and scored three through the first 20 games], the attack thrives. Sadio Mane, Mo Salah and Roberto Firmino rank among the fiercest strike forces in Europe. They claim 27 league goals between them. The supporting cast finds its moments as well. Divock Origi potted three Premier League goals and five overall. Alex Oxlade-Chamberlain struck for three in the Champions League to augment his lone strike on the domestic front. James Milner contributes four across all competitions. Georginio Wijnaldum picks his moments well with two Premier League and one Champions League tally. Adam Lallana makes an impact when called upon as well.
With depth and tactical options everywhere on the pitch, it's difficult to imagine Liverpool derailing at any point, especially with a manager who knows how to rotate and set up his squad for each match. This is not a collection of individuals amassed by Klopp. He has instilled a collective mindset in which everyone pulls together. When forced to field squads in England and Qatar within a 24-hour period in December, the German wasn't afraid to throw his U23s into the fray in the League Cup. Even though they were overmatched by Aston Villa, Klopp did it again in this week's FA Cup Merseyside Derby, with Curtis Jones delivering a much better result against Everton. Their next three fixtures are tough challenges in Jose Mourinho's Tottenham, the rematch with United and Nuno Espirito Santo's defiant Wolves but those sides won't find a battle-weary XI awaiting them. Quite the opposite.
Starting the New Year with big matches ensures Liverpool won't become complacent. All it takes is one average performance, a single slip, a bad break here or there to burst the undefeated bubble. If you were to bank on a side to run that gauntlet, however, it would be this Liverpool squad.