Can Liverpool keep Divock Origi?
Divock Origi stepped up when Liverpool needed him most.
Divock Origi wrote his name in Liverpool football folklore with a sweet strike that settled the contest in the Champions League final on Saturday night. Although Mohamed Salah gave the Merseysiders the lead from the penalty spot in the second minute, Tottenham controlled large portions of the match, threatening to get back into the contest at any time. One goal would have levelled terms. The Reds were living dangerously. So, Jurgen Klopp sent on Divock Origi.
It was redemption night for Jurgen Klopp and Liverpool. After narrowly missing out on the Premier League title, winning the Champions League became a must. Both manager and club desperately needed to shed their 'nearly' labels. After reaching several major finals and failing to lift a trophy, the German manager had his detractors. From Dortmund to Liverpool, the spectre trailed him. His mentally, methods and impact on players' psyche was celebrated but was there a hard edge, a killer instinct, behind the positivity?
His failure to inspire BVB to reach the pinnacle led him to quit in 2015. Months later Liverpool called. Unfortunately, the pattern continued in England. But the former Mainz gaffer was determined to change things. He gradually rebuilt the Merseysiders to compete for the big prizes. After strengthening the attack to become one of Europe's best, Divock Origi was brought back from his loan at Ligue 1 side Lille to provide backup for the front three.
The Belgian remained a peripheral figure in the team. Warming the bench is never a pleasant experience for any player. With age on his side, Origi took it in stride, waiting for his time and opportunity. Adding Xherdan Shaqiri appeared to make that wait longer. Reading the tea leaves, Dominic Solanke jumped ship to Bournemouth in search of regular playing time. Origi stayed.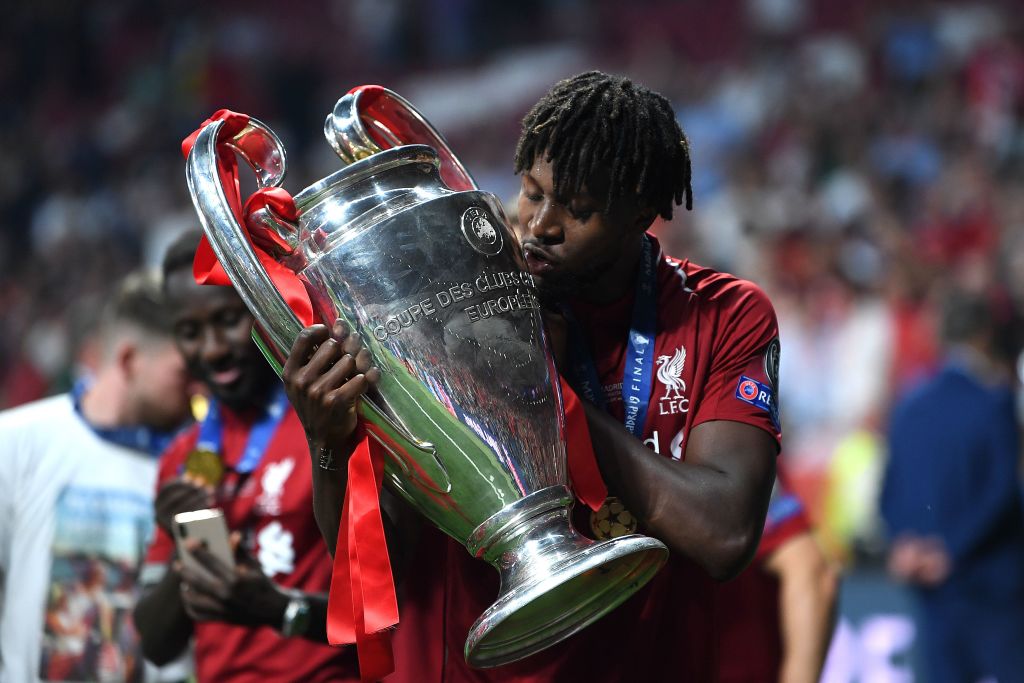 The subject of transfer speculation last summer, a move to Serie A appeared imminent but didn't materialise. For a player fighting for a place in the Belgian national team, regular football is a necessity. Yet, how could he supplant Sadio Mane, Mo Salah and Roberto Firmino? The answers turned out to be injury and ruthlessness.
A last minute goal in the Merseyside derby against Everton was his first major contribution to Liverpool's cause this season. It secured a much-needed win against Marcus Silva's side that [temporarily] kept the Reds ahead in the title race. With the squad still neck and neck withPep Guardiola's Manchester City in the final weeks of the 2018/19 campaign, he popped up with the winner late at Newcastle. As it turned out, those were just the appetisers.
With Firmino not fully fit, Klopp used him more. A brace in the second leg of the Champions League semifinal against Barcelona helped the Anfield mob smash and grab a stunning passage into the final. Then he was on hand to kill off Tottenham at the death in Madrid. Having raised his value significantly by such performances, he now finds himself in a strong position. He is a hot property in the market.
With just a year left on his Liverpool contract, he is in a position to dictate his future. He can demand more playing time to stay or a sale to a side that will give him the minutes he craves.
Antonio Conte reportedly wants Manchester United's Romelu Lukaku as his new striker at Inter Milan. That's understandable. He came close to signing the 26-year-old while still at Chelsea. Lukaku regressed significantly in 2018/19, however. It's an expensive gamble that's an aberration with United reportedly expecting to recover the £75 million invested in their big Belgian. Origi is younger, on form and almost certainly less expensive.
Other teams like Roma and Chelsea can also use his services. The English side has been in need of a potent striker for some time. Origi represents a good buy that can strengthen the Blues attack heading into next season. He can help fill the void left by Eden Hazard when he departs in the coming weeks.
Liverpool faces a tough job to keep the 24-year-old. Is the promise of trophies at Anfield enough now that Klopp has proven he can deliver? Or will the German be forced to prove he can still do so after letting Divock Origi go?