Can Manchester United spoil Liverpool's party once again?
Could lightning strike twice?
Background Image Via: Pixabay. Used under Creative Commons.
Manchester United's 2018/19 title challenge was over before it even started. Jose Mourinho's stubbornness and refusal to change tactics eventually cost him his job. Step forward the Baby Faced Assassin.
The Red Devils' overall outlook feels far brighter. Ole Gunnar Solskjaer's fast, free-flowing football has reinvigorated the squad. The Premier League trophy may be beyond United's reach, but they can still have their say on where the crown jewels of English football will end up...
Perhaps the great footballing rivalry within the beautiful game is renewed today. United and Liverpool games are the ones I always look for first. Two teams that simply hate each other. Two cities that have always gone toe-to-toe. In recent years, it has been United who have come up trumps. This time around, Liverpool are the dominant force. They have a real shot at ending their 30-year wait for a top-flight title. United won't just allow that to happen, though. Ask most of their fans, they'd prefer their noisy neighbours to lift the trophy.
That leads me to a little walk down memory lane. It starts in 1977. Liverpool were chasing a historic treble. They'd meet the old enemy in the FA Cup final. Jimmy Greenhoff's deflected winner meant the Red Devils won the game 2-1. Their opponents that day would go on to win the league and European Cup. United had firmly closed the door.
Fast-forward two decades or so, Sir Alex Ferguson's men had the rare chance to do what Liverpool couldn't. The two Northern powerhouses would this time meet in the FA Cup's early-goings rather than the final. Old Trafford was flat, Liverpool were winning1-0 with 86 minutes on the clock. That was before Dwight Yorke equalised and, ironically, Solskjaer scored the winner. This is the game that always stands out to me. United would go on to win it all.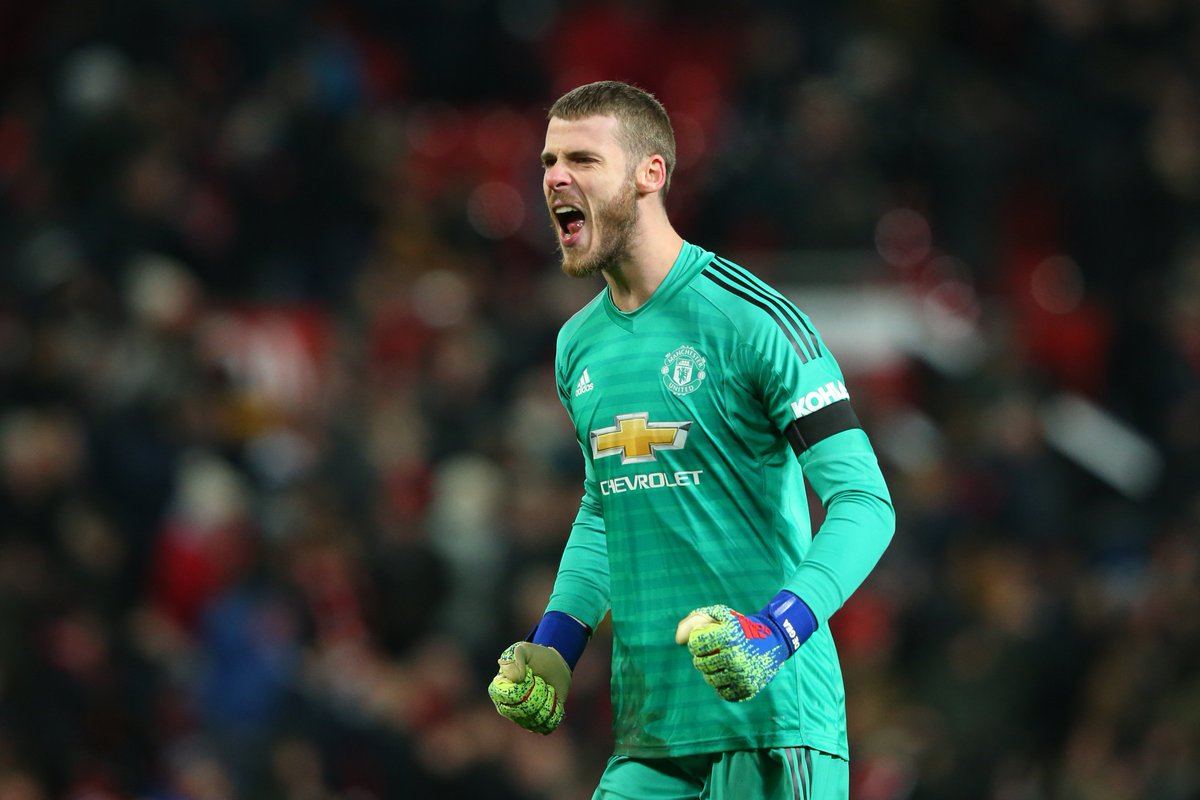 David De Gea has kept 99 clean sheets in the Premier League. Keeping another vs #
lfc
tomorrow would see him become the 15th different keeper to record 100 and just the seventh to do so with a single club #
mufc
https://t.co/gSz3lNomEF
Back to today. Anything other than defeat would see Liverpool return to the summit. It's not as easy as that, though. United are playing some great stuff having won twelve from their last thirteen. Old Trafford will be rocking. Solskjaer will be looking to draw upon inspiration from what happened in January 1999.
This is a different Liverpool team from years gone by. They have a backbone. A world-class spine. A resilience. Their football hasn't been as scintillating as their Champions League run from twelve months ago, but they've gritted out victories when needing it most. It's what makes today's encounter so intriguing.
Football is about huge moments like these. Seasons are defined on matches like today. United win, this could well aid their FA Cup run. Lose, their top-four chances could well be derailed. On the flip, a victory for Klopp's men will give them a mental lift at a time they need it the most. They'd return to the table-top while feeling much better about their chances at getting a result away in Bavaria in a fortnight's time.
When the stakes are at their highest. When all the chips are pushed into the middle, that's when you find out just how good you really are. For both, this match is everything. Only one can come out on top, only one set of fans will be left singing at full-time with one eye on the future. It's going to be intriguing to see if history can repeat itself as United look to come out on top yet again...