Can Mohamed Salah replicate last season's heroics for Liverpool?
Mohamed Salah took the Premier League by storm last season. The Egyptian was Liverpool's go-to man as he broke records while ensuring Jurgen Klopp's side finished in the top four and reached the Champions League final; where they lost to serial winners Real Madrid.
His appearance in the competition ended up more like an anticlimax to his exceptional season. But he had already made his mark earlier on. It was such a remarkable campaign that has earned him a top-three spot on both the UEFA and FIFA Best Player awards list.
Displacing Lionel Messi in the top three standings is no joke. To be considered better than the Barcelona captain despite his double-winning season says a lot about Salah's performance last term. But how far can he go? Can he do as well as he did in 2017/18? Perhaps raising the bar another notch?
To start with, Salah took everyone by surprise last season. Liverpool may have paid a club-record transfer fee to bring him back to England from AS Roma, but even they will have to admit the Egyptian performed beyond their expectations. All eyes are now on him to prove he can do it all over again.
With the surprise element gone, Salah is now taken seriously by opposition players particularly defenders. Sergio Ramos infamous gave him additional attention in the UEFA Champions League final.
His performance in the Premier League so far has not been bad, yet it's not been great. Sadio Mané is stealing the show this time around. Roberto Firmino is also ahead of the Egyptian on goals and assists with two each.
The 26-year-old has scored twice and set up one more in five Premier League games so far. Compared to Mané's four strikes, he is behind. As a team, the Reds won't mind that, of course. The trio has done well. Eight goals and three assists in the club's league total of 11 shows an amazing start to the campaign.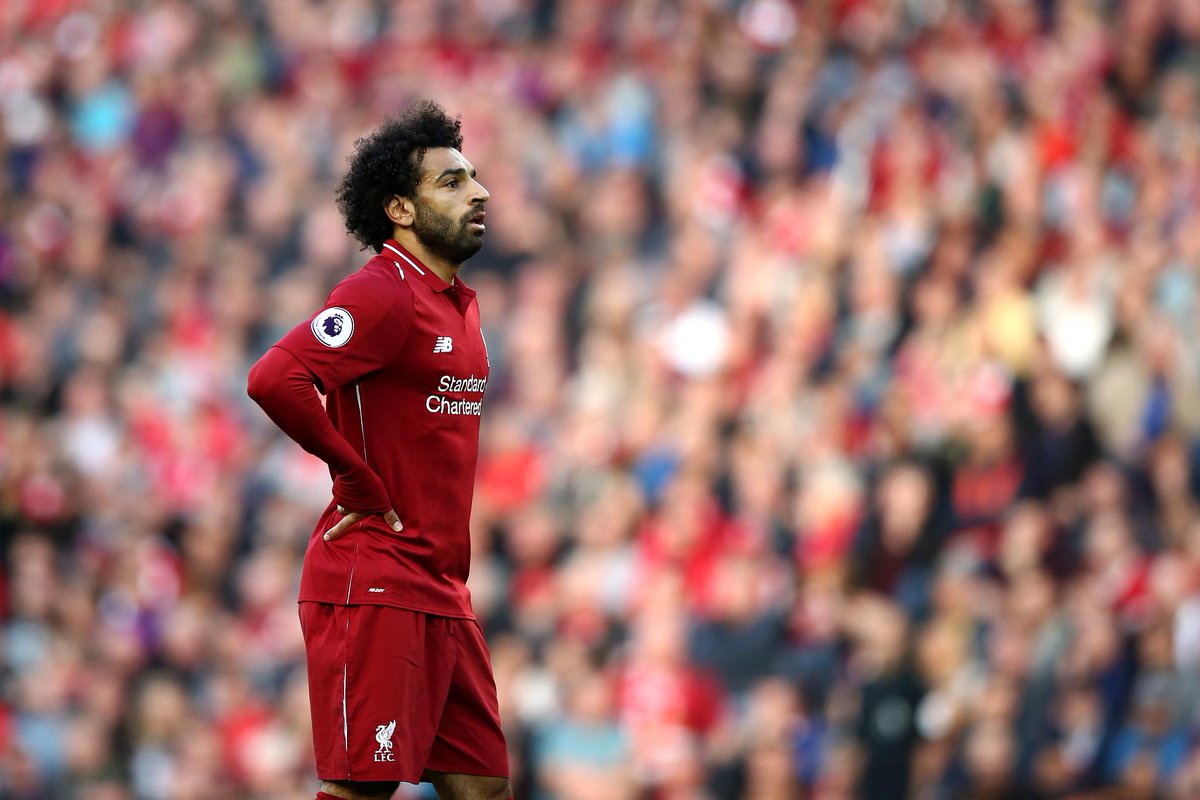 Salah, however, faces an uphill battle achieving the same results that earned him the PFA Player of the Year award. He was particularly ineffective in the Tottenham game despite the fact that Mauricio Pochettino's men were largely poor on the day.
On the continent, the Merseysiders face a tricky test against Paris Saint-Germain and Napoli. The French champions have started the season back home as dominant as ever. A Napoli side led by Carlo Ancelotti cannot be taken for granted. The Reds will, therefore, need their star man to be at his best. His goals alongside those of partners Mané and Firmino were instrumental to the team's success last term.
Salah scored 11 times and set up another four. He was the second highest scorer in the competition. Ronaldo led the way with 15 strikes for eventual winners Real Madrid as the Spanish giants lifted the trophy for the third time straight.
Sterner opposition very early in the competition this time around could make it difficult for the Egyptian captain to hit last season's goalscoring heights. Having an amazing season out of the blue happens for many players. But maintaining top form over the long haul, putting out top-notch performances, again and again, is what sets great players apart from good ones.
One thing that has separated Messi and Cristiano Ronaldo from the chasing pack has been their consistency. The two have had the Ballon d'Or to themselves for almost a decade by consistently outperforming others. They cannot remain there forever. There are potential heirs to their throne like Neymar and Kylian Mbappe, even Salah. But that may take him some more time.
The Liverpool winger's performance this season will go a long way to confirm whether or not he is equal to the task of performing consistently at that level. He has set the bar very high for himself. Scoring 32 goals and assisting 10 more in 36 Premier League appearances is no mean feat.
It was a huge improvement on his 15 goals for Roma the previous season. The task now is to match that achievement, or do better. The big question remains, can he? Time will tell, but early signs suggest that will be difficult.