Can Manchester United fans be rational about Daniel Sturridge?
The Premier League transfer window is closed. No players on another club's books can be signed in England's top flight until January. Players can be sold, however, and other European clubs will still be buying until 2 September. Critics say the stability a locked-in roster on Matchday One provides is offset by the bargaining advantage it gives wealthy European sides. Among those critics are a host of Manchester United fans upset their club cannot sign a replacement for 'deserter' Romelu Lukaku.
On the one hand, it is unprofessional to train with another club because the manager has told you his plans don't include you. On the other, United supporters have been crying all year for players who want to put on the shirt. If you are told you that won't happen no matter how hard you compete, then a different environment might be the best thing for all concerned.
That mess is already sorted, however. Big Rom is off to Inter where any deserved karma will assuredly be delivered by opposing fans who will festoon him with racial insults. Why do you think Moise Kean is with Everton rather than Juventus? The 19-year-old wasn't having it. Lukaku will. Bed of his own making and all that.
Informed United fans know they can still sign a striker to provide the experience leading the line that Marcus Rashford, Anthony Martial, Mason Greenwood and Alexis Sanchez all lack. Any target must be a free agent, not on any club's books.
Many supporters took to social media to recommend Fernando Llorente. The Spaniard was released by Tottenham this summer and hasn't found a club. The former Athletic Bilbao, Juve and Swansea target man was put forward for two reasons.
First, he has the requisite experience the Red Devils need. The 34-year-old picked up eight goals and five assists in 1,247 minutes [1 goal contribution every 96 minutes] across all competitions last term. He even provided a critical goal against Manchester City in the Champions League.
Second, of United's top-six rivals, Spurs are the closest thing to a friend United have. The North Londoners sent both Dimitar Berbatov and Michael Carrick to Old Trafford. Although the club recently did more business with Chelsea [Juan Mata, Nemanja Matic] and Arsenal [Robin van Persie], the red Mancunian mind naturally turns to Tottenham first when in need.
Llorente isn't a likely proposition, though. When discussing Lukaku with reporters, Ole Gunnar Solskjaer let it be known his side didn't need height in the box to get on the end of crosses. The Spaniard is tall [6' 4"] but also old and slow. Solskjaer is more concerned with pace and movement than heading ability or hold-up play.
Another option exists, a player with comparable experience who better fits the Norwegian's style. The problem? Daniel Sturridge has done just about everything possible in his career to date to make himself persona non grata at Old Trafford. He has played for Chelsea, Manchester City and Liverpool. He could be giving away crisp hundred-pound notes to any United supporter who'd shake his hand and there'd be no takers from Sale to Oldham.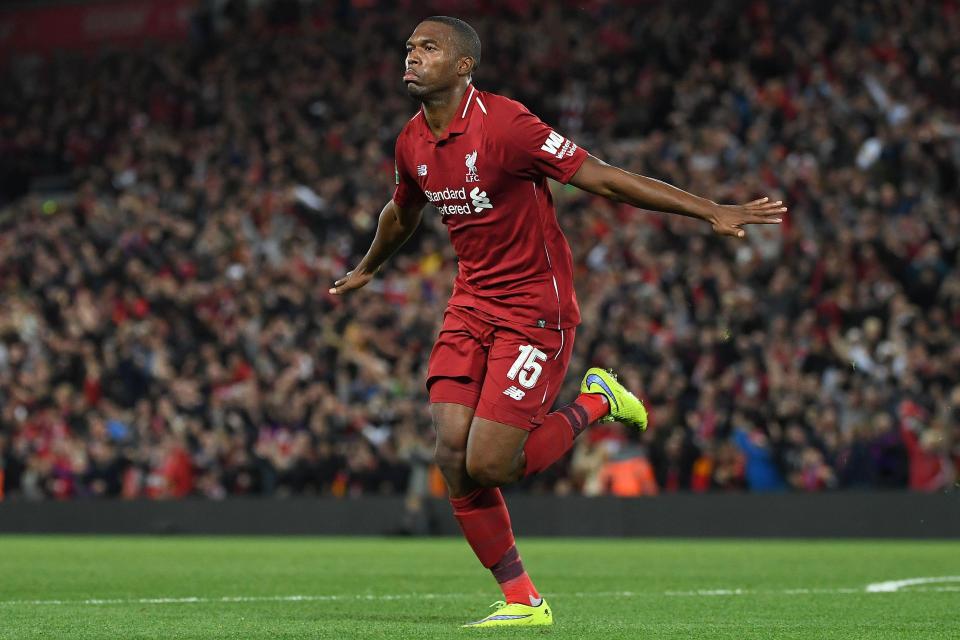 🇹🇷 Daniel Sturridge at Liverpool...
- Games: 160
- Goals: 68
- Assists: 26
Turkish side Trabzonspor are interested in signing the free agent.
🗞️ Sky
#LFC
https://t.co/OXciOJp6p6
That said, the English international is quick, full of tricks and clinical. He's made a career of coming off the bench to great effect. This last campaign wasn't as prolific as Llorente's. He scored four goals and assisted two more in 818 minutes for a direct goal contribution of one per 136 minutes but, if we're being honest, that's not a bad rate either. More importantly, if anyone can give young Greenwood some helpful pointers on the training ground, it's Sturridge. That alone makes it worth forgetting his former clubs.
Due to the 29-year-old's injury history, United are best advised to sign him to a performance-laden contract with a low-base weekly wage and bonus for appearances, goals and minutes. That's if they are willing to sign a former Liverpool player.
There is precedent. Michael Owen did a similar job for Sir Alex Ferguson than the one needed now. Of course, Owen spent time in Real Madrid and Newcastle between donning the disparate red shirts. Sturridge would be arriving directly from Anfield. That might be a tough pill for some to swallow.
Then again, United fans are already used to ownership not caring what they think anyway. So, why not?