Can Patrick Vieira free Wilfried Zaha?
Wilfried Zaha must feel like he's serving time at Crystal Palace. Will Patrick Vieira be his next jailer or his liberator?
If you're curious about the effect Patrick Vieira can have on a football club as manager, check the Ligue 1 table for the past four seasons.
In 2017/18, before the Arsenal legend arrived at OGC Nice from Shiekh Mansour's Major League Soccer satellite, NYCFC, the Cote d'Azur outfit scored 53 goals and conceded 52 under Lucien Favre. The future Borussia Dortmund boss' open style resulted in an eighth place finish.
In 2018/19 and '19/20, Vieira muzzled players with a nose for goal. Les Aiglons scored 30 and shipped 35 in his debut campaign, 41 and 38 in his second. Although his conservative approach moved them up one place in the table that first year, the former midfielder clearly felt he'd overcorrected. In giving his creative players more leeway to do their thing on the second go-round, he crafted a fifth-place finish.
Then, in 2020/21, when he was replaced by Adrian Ursea after a run of five defeats in December, Nice ended the Ligue 1 campaign in ninth, their goal total surging back to 50 at the cost of picking 53 out of their own net.
Clearly, the Frenchman is not Frank de Boer. He is not going to upend everything at Selhurst Park in the name of attractive, flowing football. Palace will remain a solid defensive club for the duration of his stay. The question then is whether he will differ from Roy Hodgson in any significant manner?
At Nice, Vieira learned one thing. The proper balance between defence and attack must be struck for a side to achieve greater things.
That said, he discovered similar problems at the Allianz Riviera to those he suffered during his three-and-a-half year stay at Yankee Stadium with New York City. MLS reflects the North American appreciation for athleticism but the new boss from the head office in Manchester entrusted the creative side of the game to more cerebral veterans. Andrea Pirlo had departed just as he arrived but Frank Lampard struggled with the pace of the league in his final season stateside. David Villa, on the other hand, was up to the task and remained one of the competition's top players throughout Vieira's spell in charge.
Upon returning home to France, Vieira found similarly seasoned goal threats in his new squad. Mario Balotelli was there and Allan St Maximin rode through town. Like Lampard, albeit for different reasons, Balotelli didn't work out and was permitted to leave for Marseilles. St Maximin powered Nice nearly as effectively as Villa in the Bronx. Unfortunately, that led to his sale to Newcastle. In his early twenties, Ajax starlet Kasper Dolberg scored goals but provided less leadership in his place.
It must be refreshing to arrive in London and find a club not in need of a culture change. Joel Ward's decision to remain at Selhurst Park despite a brief fling with free agency leaves Vieira with little concern about the current defensive state of the squad, The 31-year-old right-back can fill in across the back line and, in a pinch, defensive midfield. Young Mark Guehi's arrival from Chelsea suggests the future is bright at the back as well. On the other hand, the new manager must be wondering whether he can transform Wilfried Zaha into Palace's David Villa or if he's stuck with another Mario Balotelli?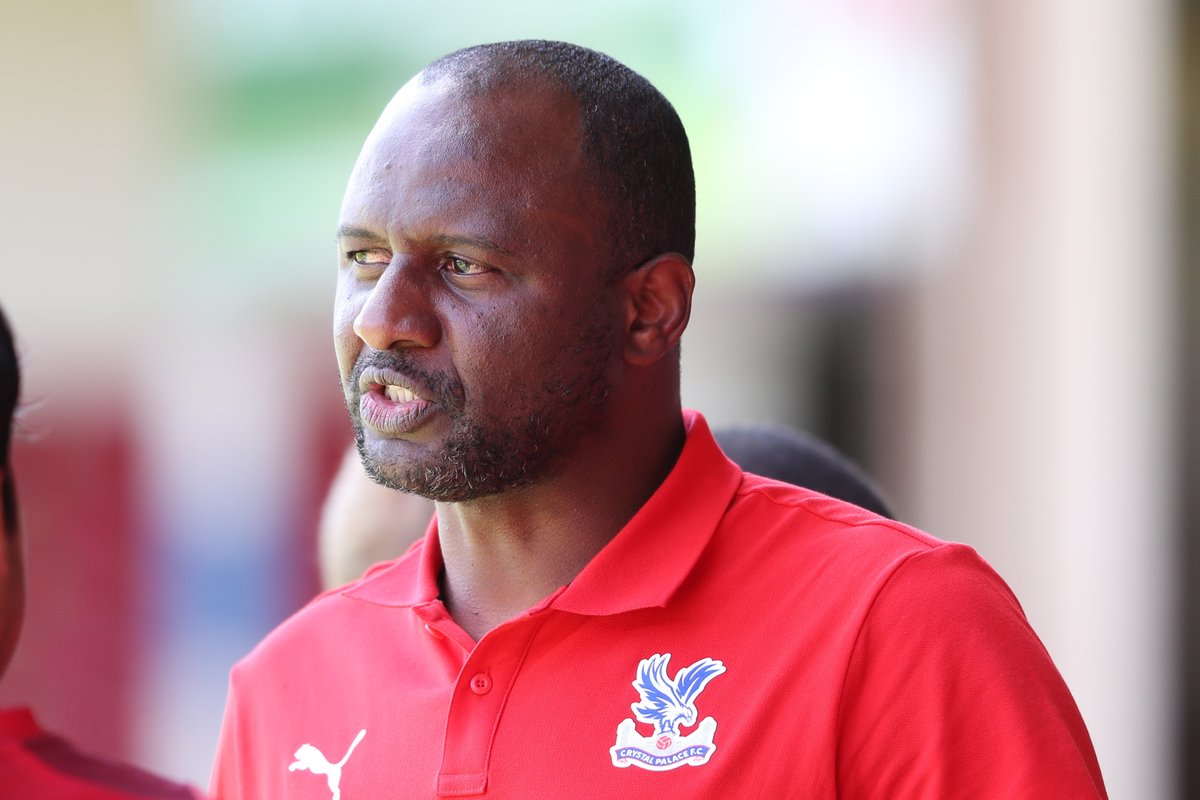 Walsall 0-1 Crystal Palace FT:
⚽️ Zaha
Patrick Vieira gets off to a winning start in pre-season.
https://t.co/6PSOap1Aq1
For his part, Zaha continues to state his desire to be at another club where he can challenge himself.
I feel like I can have another shot at the top teams, because my dream is to win things.
In essence, the transplanted Ivorian is saying he wishes to play with other creative talents. Unfortunately, his recent lack of production for Palace has apparently soured interest from the Arsenals and Evertons of the world. Zaha pouted for half the 2019/20 season after failing to procure a summer transfer. When his sulk attracted no sympathy, he came on in the second half to finish the campaign with four goals and three assists. This past season, he re-committed himself, likely in the hopes of earning a move. To that end, he contributed 11 goals and two assists.
Still, there appears to be little interest in his services. Despite the uptick in goals, potential buyers could be looking at his continued decline in goal and shot creation. After peaking in 2018/19 his numbers in this area have declined in successive seasons. Of course, the root cause of his poor record in buildup play may very well be that he has no one to play off.
For Zaha, the obvious solution is to fight tooth and nail for his release. For Vieira, who has no other discernible goal threat with youngster Eberechi 'Life is never' Eze sidelined due to a ruptured Achilles, the answer might be to bring someone in. The new man learned the importance of a balanced squad at Nice. Convincing Palace chairman Steve Parish and his American backers to invest in another credible attacking player when Eze went down so soon after arriving from Queens Park Rangers is another matter. Whether their answer is yes or no, however, the manager's greatest challenge will be drawing the most from Wilfried Zaha. Success could mean another four-year ride like he enjoyed in New York. Failure might not see the former Gunner last the two seasons he held on with Nice.