Can Ethan Walker live up to his reputation?
Walker already set a record for his Championship club, but Non-league football carries its own challenges.
Background Image Via: Jimbo Online.
Ethan Walker was 16 years and 156 days old when he made his league debut for Preston North End. While his peers were busy revising for their GCSEs or settling into their first year at college, Walker was running out onto the Deepdale turf to set the record for youngest player ever to appear for The Lilywhites in a league game.
Walker didn't immediately follow up on his precocious league debut. A further appearance followed months later in the Carabao Cup against Bradford City, but the young winger so far failed to secure a place in the Preston squad. Given his tender age, it's hardly surprising. But Walker now joins sixth-tier side Altrincham on loan to get game time under his belt.
To an outsider, a talented Championship youngster dropping down to play for a part-time non-league side may seem a strange move. But Walker is the latest in a long line of successful players who've honed their skills on loan at Alty before moving onto the big time. Another current Preston player, Josh Ginnelly, registered 20 league appearances for the Robins in 2016, while Middlesbrough's Ryan Shotton, Crewe's Owen Dale and Wigan Athletic players Chris Merrie and Joe Piggott all pulled on the red and white stripes of Altrincham before returning to their parent clubs tougher, more experienced players.
The lower rungs of English football may not be the place to go for those looking to see an abundance of skill and technical ability. But the physical, no-nonsense nature of play is the perfect place for youngsters to hone some of the more fundamental aspect of their games. A dozen games for a non-league club, having seasoned journeyman kick lumps out of them, is a perfect proving ground for those with skill but needing a little something extra before they make it in the big leagues.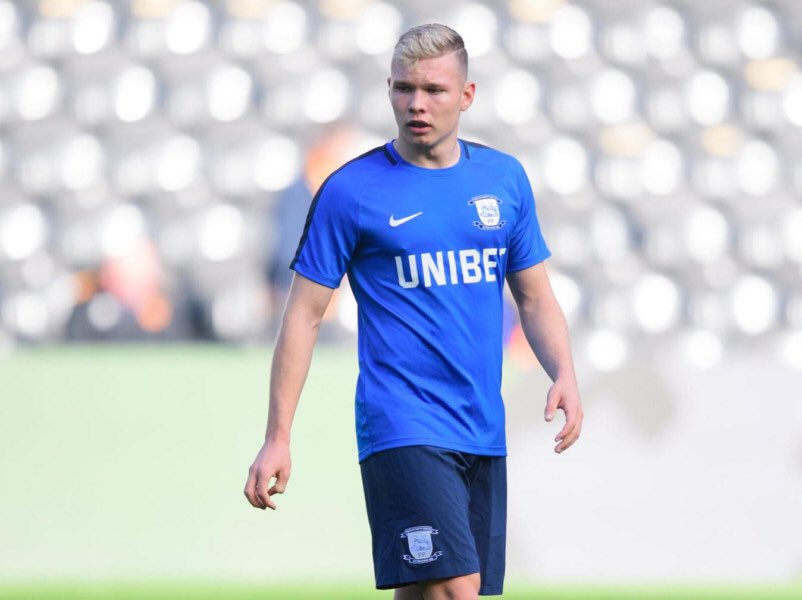 👤: Aged just 16, Ethan Walker today made his senior debut for Preston North End, making way for Paul Gallagher. Ethan Walker is now the youngest ever player to play for Preston North End.
Ethan Walker - record breaker.
#pnefc
https://t.co/dtgHwYE7yZ
But Walker is struggling. After three games for the Robins, he's been ineffective on the wing. Replaced on each of his outings so far, he has been unable to establish himself as a key man in the Alty forward line. Despite tricky winger John Johnston being out injured, Walker found himself replaced by the likes of former Bangor City man Luke Wall and topknotted flair-merchant Max Harrop. Neither Altrincham nor Walker are going to get anything out of this arrangement if the young winger can't show he is an asset. He needs game time, the Robins need points and with the transfer window looming and Alty manager Phil Parkinson having access to the proceeds of an impressive FA Cup run, Walker's spell in south Manchester could come to a shameful close sooner than anyone would've thought.
But all's not lost. Three games are hardly enough to show what anyone can do, and though a portion of the Alty faithful may be prone to writing off youngsters before they've had the chance to acclimatise, manager Phil Parkinson certainly isn't. A good coach like Parkinson knows players need time to develop. He's given other Alty players struggling with poor form early in their careers time to develop, chief among them goalkeeper Tony Thompson, a player widely maligned for a series of errors on his arrival two seasons ago. Parky stuck with Thompson in goal and the 25-year-old stopper is now winning plaudits, touted by some as a contender for player of the season.
Besides, if Edwards were to speak with his loan predecessors, players like Dale, Ginnelly and a raft of others, he'd find their experiences were largely similar, struggling in their first few games before winning the hearts of the fans on the terraces. Jumping from the sanitised surroundings of age-group football to the tough heartland of non-league, playing games at places like Farsley and Leamington, is no easy task. But it's one Walker can rise to if he's only given a little more chance to shine...