Can Inter resurgence boost Ashley Young's Euro 2020 chances?
Does Young have more than an outside chance to make Gareth Southgate's Euro squad?
Ashley Young's move to Inter was seen as his retirement home. However, he turned that reputation upside down by settling in without much trouble. In just over a month, he's now a regular in Antonio Conte's side. The former Chelsea boss wanted him at the London club years ago.
It has taken time but for Conte, it was worth the wait. He struggled in finding the ideal wing-back that possessed the right balance. In Young, the Nerazzurri received someone with knowledge of how to blend into different systems, having done it so many times at Manchester United. Despite being so versatile, Conte prefers using him on the left from where he can whip in crosses.
Of course boasting a backline consisting of experienced defenders like Stefan de Vrij, Milan Skriniar and Diego Godin, defensive burdens have been mellowed down. Moreover, Samir Handanovic's assuring presence ensures there is somebody to save his blushes even if bypassed.
That being said, the 34-year-old has shown enough work-rate to warrant a starting place. By marauding up and down his side, Young also inherited the pitbull mentality Conte has integrated into the side. The Englishman is also performing better in the defensive aspect in the more tactical Serie A than he did in the frantic Premier League. Not being mocked or criticised by his own fans all the time helps, too.
But averaging 1.3 tackles, 1.5 aerial duels won, 2.3 clearances per 90 [WhoScored] as compared to that at United [1.2, 1.2, 1.8] indicates a clear rise in sturdiness. Even his attacking output is getting better working with more clinical strikers. Young has the same goals contributions [2] through five games as he did in eighteen appearances for the Red Devils.
Working alongside clinical strikers like former partner-in-crime Romelu Lukaku as well as the Argentine dynamite Lautaro Martinez, ensures his crosses meet their mark. Considering he gets encouraged to pump in more dangerous balls, those numbers should increase once the season reaches its business end.
But the final stretch would decipher his real quality. As the title race reaches its boiling point, only the strongest will survive. Not just a league medal, but something greater sits at the horizon for the Englishman if he continues excelling till May.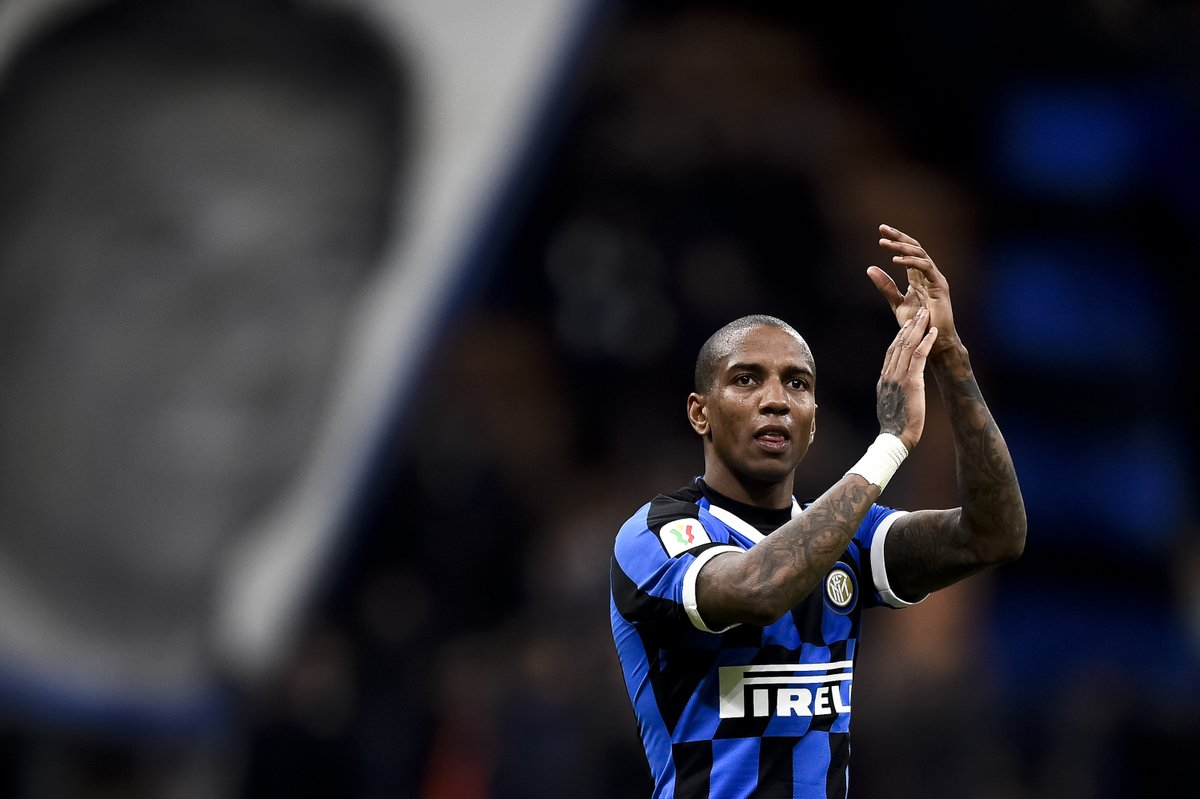 Ashley Young has now scored more goals (1) and provided more assists (1) for Inter in Serie A this season than he managed for Man Utd in the Premier League.
Big game. Big goal.
https://t.co/S4n7TWQ5yN
Gareth Southgate's squad for Euro 2020 is being filled up. While certain positions are out-of-bounds, the left wing-back or left-back position remains open. Leicester City's excellent Ben Chilwell leads the race. Experience, however, isn't on his side. Young has played under Southgate on the biggest stages, having featured prominently in the 2018 World Cup. He hasn't starred for the Three Lions since.
The England manager does prefer a five-man backline on big occasions. If the Inter man keeps on evolving as a wing-back under the Nerazzurri's system, he'll start to take notice. Of course, Chilwell does boast significant better defensive stats. He is quicker, more energetic and a natural option. But Young knows how to succeed under pressure scenarios.
He has shown discipline against top-quality wingers, maintaining utmost composure in nullifying their threat. Effective performances to keep Sadio Mane, Mo Salah quiet in recent years sit as examples to his success mellowing down unpredictable threats.
Going into the Euro's with a completely youthful squad would be too big a risk. Even if not in his immediate plans, Ashley's more than capable of being a valuable back-up. With enough leadership skills under his belt, he'll reinvigorate the youngsters to maintain strength under pressure.
The next few months remain detrimental to the Inter wing-back's hopes for being on the plane. Not just Chilwell, but Danny Rose and Luke Shaw are also on Southgate's radar. They're all playing in a league he follows closely. Only maintaining the high-standards at Italy could grant Young the chance at one last hurrah in national colours.