Can Robbie Fowler get Brisbane Roaring?
Its been a testing start for Robbie Fowler in his ALeague managerial debut.
Background Image: Figaro.
After travelling more than 10,000 miles to secure his first senior management post, Robbie Fowler's Australian coaching odyssey is now well underway.
It was in April last year that the Liverpool legend took the reins at Brisbane Roar. As the A-League season nears the halfway mark, how is the 44-year-old finding life down under?
The Roar currently lies ninth in the eleven-team ladder, mustering only three wins from their opening twelve games. It's fair to say it hasn't been plain sailing thus far.
Fowler's appointment at Brisbane Roar was an intriguing marriage from the beginning. After just a brief spell as player-manager at Thai outfit Muangthong United, Fowler's coaching credentials were unproven. He inherited a Roar side reeling from one of their worst campaigns, finishing up second-bottom and leaking 71 goals; the most of any team in the competition.
With former Everton and Manchester City midfielder Tony Grant in tow as his number two, Fowler went straight to work performing major surgery on his squad; he oversaw 14 departures and 13 new arrivals.
The A-League allows its clubs to bring in up to five Visa players from outside Australia, and all the Roar's foreign intake have come from the UK and Ireland. Many of them have been plucked from the lower divisions in England, with clubs such as Carlisle Utd, Salford City, Bury and Shrewsbury among the last ports of call for the new recruits.
Given the manager's reputation as a lethal marksman, it's somewhat ironic that most of the Roar's problems this season have related to their profligacy in front of goal. Astonishingly, it took the Roar ten matches to register a first-half goal.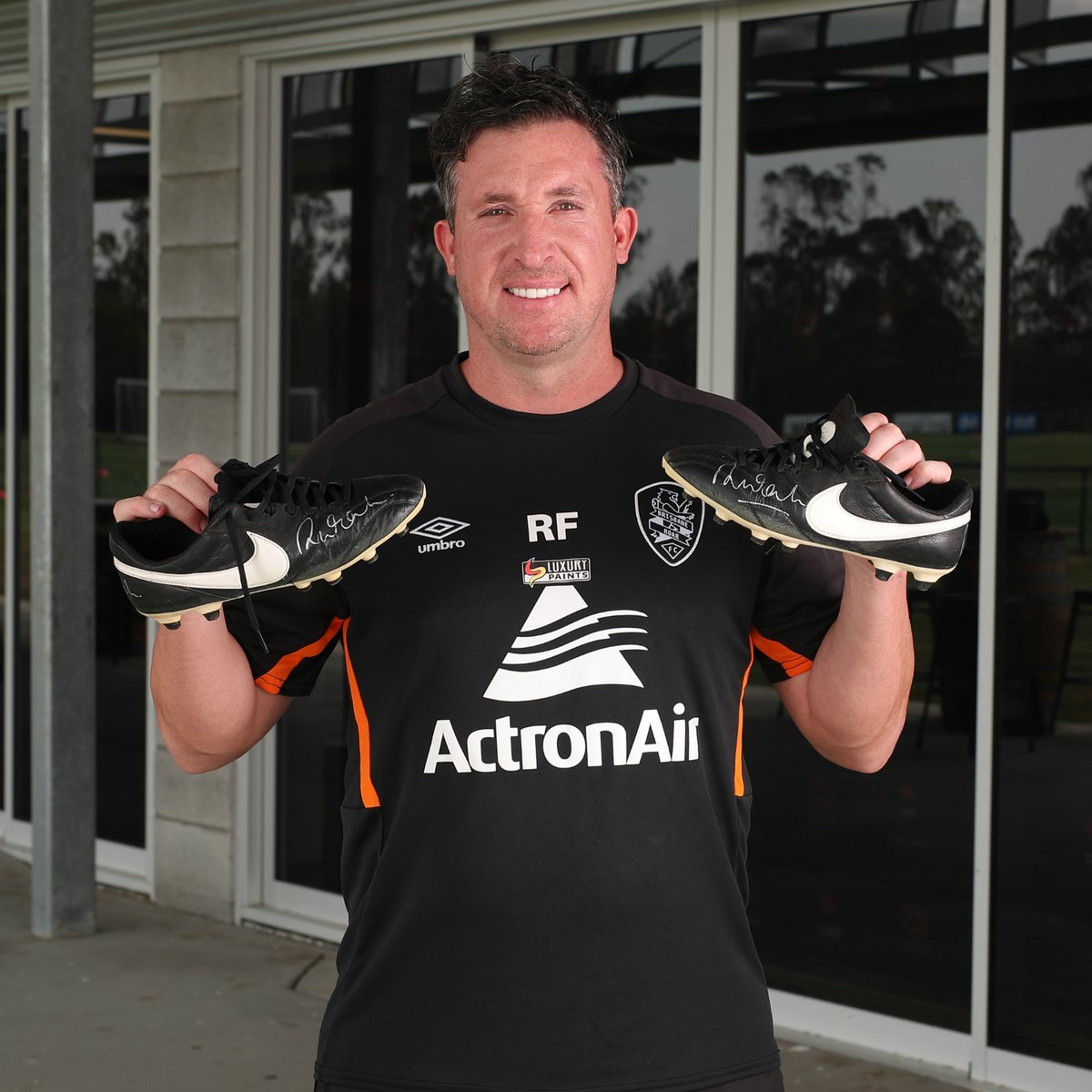 There have been highlights, a memorable 4-3 comeback win against Melbourne City -who included former Cardiff and Bolton midfielder Craig Noone in their line-up.
The organisation of the A-League has come in for criticism from the new boss. Fowler has taken aim at the scheduling of games and bemoaned the competition's salary cap, calling it 'a nightmare'.
Back on the pitch, though, there have been grumblings about the Roar's playing style, which has been perceived as 'possession without purpose'. A lack of cutting edge has been at the forefront of Brisbane's woes and has seen Fowler tinkering with personnel and formation in his first dozen matches. Reports are now strongly linking the Roar with a move for the veteran former Celtic and Middlesbrough striker Scott McDonald in a bid to address this problem.
Even Fowler's most ardent critics would concede that this season was always going to be one of rebuilding though. Given the flimsy foundations that he inherited and the huge overhaul of playing staff he has undertaken, expectations should rightly be tempered. Brisbane agreed to a two-year contract with Fowler; the real test will be in his second term, when he has had sufficient time to implement his ideas.
The Roar are currently enjoying a three-match unbeaten streak, with a win and two draws going into their clash with Wellington this weekend. Despite their poor season to date, they are still within touching distance of sixth place, which would be enough to claim a spot in the end of season finals. While being crowned champions seems highly improbable, securing the last finals berth would constitute success in the eyes of Brisbane fans. Many, though, would just settle for some visible improvement in the second half of the season, and in particular, Fowler successfully addressing his side's troubles in front of goal.
Over to you, Robbie…