Can Romelu Lukaku become Inter's Mr. Reliable?
Can Lukaku become Inter's main man?
Romelu Lukaku announced himself as a born finisher in Everton colours. His 25 Premier League goals in 2016/17 weren't a joke. On the radar at several top clubs, the Belgian forward chose to accept Jose Mourinho's apologies for doubting him and signed with Manchester United. His output decreased at Old Trafford. Sixteen goals in his first campaign and 12 in his last, after being marginalised in the season's second half by new boss Ole Gunnar Solskjaer, misled.
While the media speculated regarding a personality clash and attitude problems from Big Rom, Solskjaer had nothing negative to say about the hulking forward. The player's skill set simply didn't match his system. In the summer, United recovered most of their original £76.2 million investment by selling Lukaku to Internazionale for £58.5 million [Transfermarkt].
Antonio Conte obsessed over United players in the market, also acquiring Alexis Sanchez in the summer and then Ashley Young in January. The first kiss is always the best, however. Lukaku registers 16 Serie A goals while featuring in all 22 rounds for Inter, two more each in the Champions League and Coppa d'Italia. Manchester United's anti-Glazer, pro-Mourinho faction use that success as a club to batter Solskjaer whose depth issues, especially following Marcus Rashford's season-ending injury, led the club to sign Odion Ighalo on loan from Shanghai Shenhua in the Chinese Super League.
Rather than coming to the Red Devils' rescue, Lukaku makes it easy for the Curva Nord to forget Mauro Icardi. The Nerazzurri struggled to make the Champions League last term after former boss, Luciano Spalletti was left with no choice but to exile the Argentine after protracted contract negotiations spilt over into a live television broadcast and a clubhouse dustup. Having retooled under Conte, the Beneamata now push defending champions Juventus in the Serie A table. Lukaku is a major reason Inter are three points adrift of the Old Lady.
Unfortunately, that is something of a backhanded compliment. His 16 league goals power the club but Big Rom cannot shake his reputation as a flat track bully. His only league goal against a club in the top-six came on Matchday 2 v Cagliari. He does have a Champions League tally against Barcelona but it came in the final group stage match when the Blaugrana were already qualified and fielding a heavily rotated squad. Nor was it sufficient to carry Inter into the knockout stage.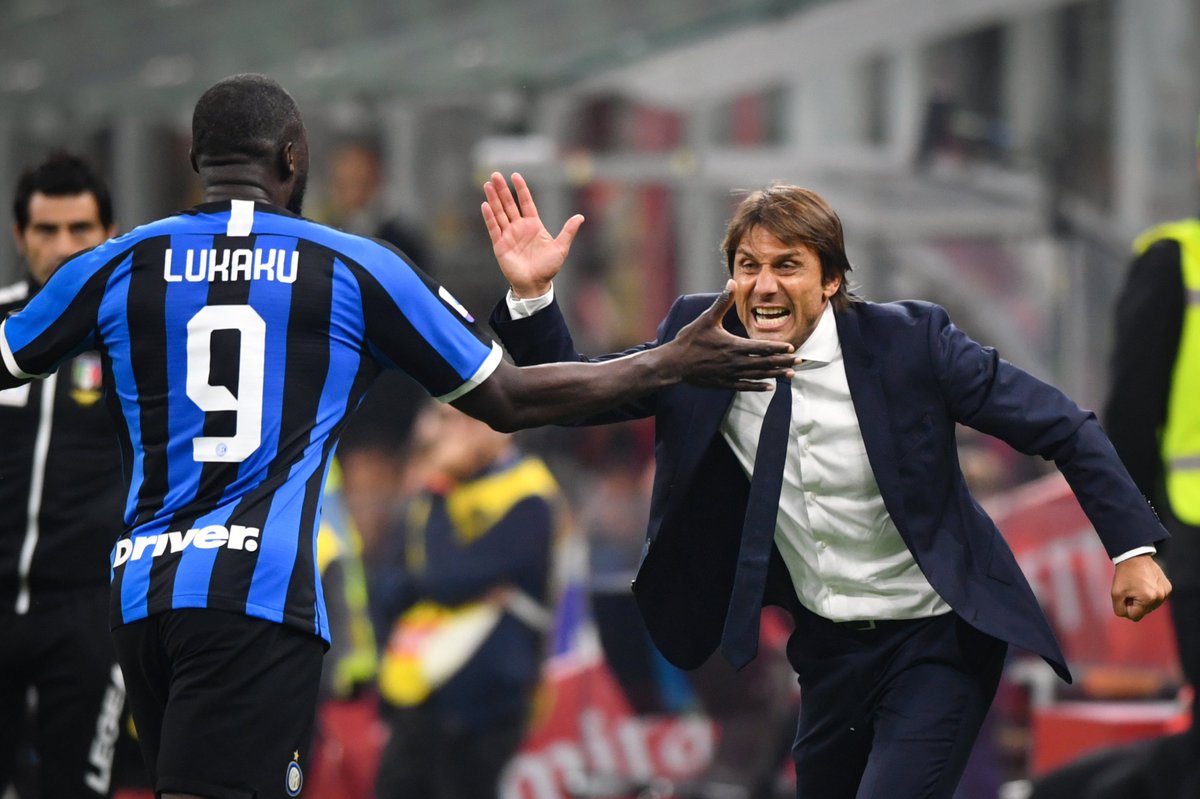 Conte has turned Lukaku into a different BEAST! Now we know why he wanted Lukaku so badly at Chelsea!
16 League Goals in 22 Games!
Lukaku has been directly involved in 24 Goals in 29 Games this season 🔥
https://t.co/R4vV4zHwfr
Lukaku fared better against Cagliari in the Coppa round of 16, bagging a brace in a 4-1 victory at the Giuseppe Meazza. He didn't contribute in the quarterfinal against Fiorentina although the Nerazzurri still advanced. Inter would love to decorate their trophy cabinet with the national cup but must handle Gennaro Gattuso's rejuvenated Napoli in an early March semifinal, then either Juve or AC Milan in the final. Lukaku will be critical to their success.
He will be even more important to the club this weekend when they contest another Derby della Madonnina with the Rossoneri. Strike partner Lautaro Martinez misses the match through suspension.
Although Inter failed to progress in the Champions League, they travel to Razgrad, Bulgaria on 20 February for the Europa League round of 2 first leg against Ludogorets.
The campaign's business end is where top players forge their legacy and earn their wages. With his club fighting on three fronts, now is the time for Romelu Lukaku to step up, not fade into the background as he's done in the past.