Can Romelu Lukaku defy his big-game hoodoo two matches running?
Barely over two months into the caretaker job, Ole Gunnar Solskjaer has turned the tables for Manchester United with a series of scintillating results. A warm and fresh Norwegian breeze has everyone at Old Trafford revitalised. Almost all the players have had a sudden burst of confidence. And that has had a direct impact on the pitch. Romelu Lukaku wasn't an exception.
There is no doubt that Lukaku is a goalscorer. The Belgian has racked up strikes in double figures in each of his last seven Premier League campaigns; including the current one. And he's now amongst the prestigious list of top 20 most prolific strikers in the English top flight with 113 goals to his name.
But despite all this, the 6'3" forward has drawn inordinate criticism over the years. Mainly because of his lousy first touch and his disappearing act against top teams. He has scored just one goal against Premier League's top 5 in United colours, that came last season in a 2-1 victory at home against Chelsea.
There is something unsettling about Lukaku. Given his size and body structure, he can be a deadly target man yet an awful one in equal measure. Lukaku is much more comfortable when he's paired with another striker. He's capable of collecting the ball and holding it up. But he's more at home when the ball is played in front of him.
He was first-choice during Jose Mourinho's reign and no doubt he had a pretty satisfactory debut season at Old Trafford but he struggled after coming back from the World Cup. And it was surprising that despite being second most expensive signing in United's history he was relegated to the bench when Solskjaer took over the interim role.
The Norwegian has been bold and brave in making his decisions and he's hardly put a foot wrong up till now. The 46-year old is adored by fans and players alike. Although Lukaku has completed full 90 minutes just four times in the league under Solskjaer. And it would not be wrong to say that the Baby Faced Assassin opted for Lukaku only after injuries hit his first-choice players.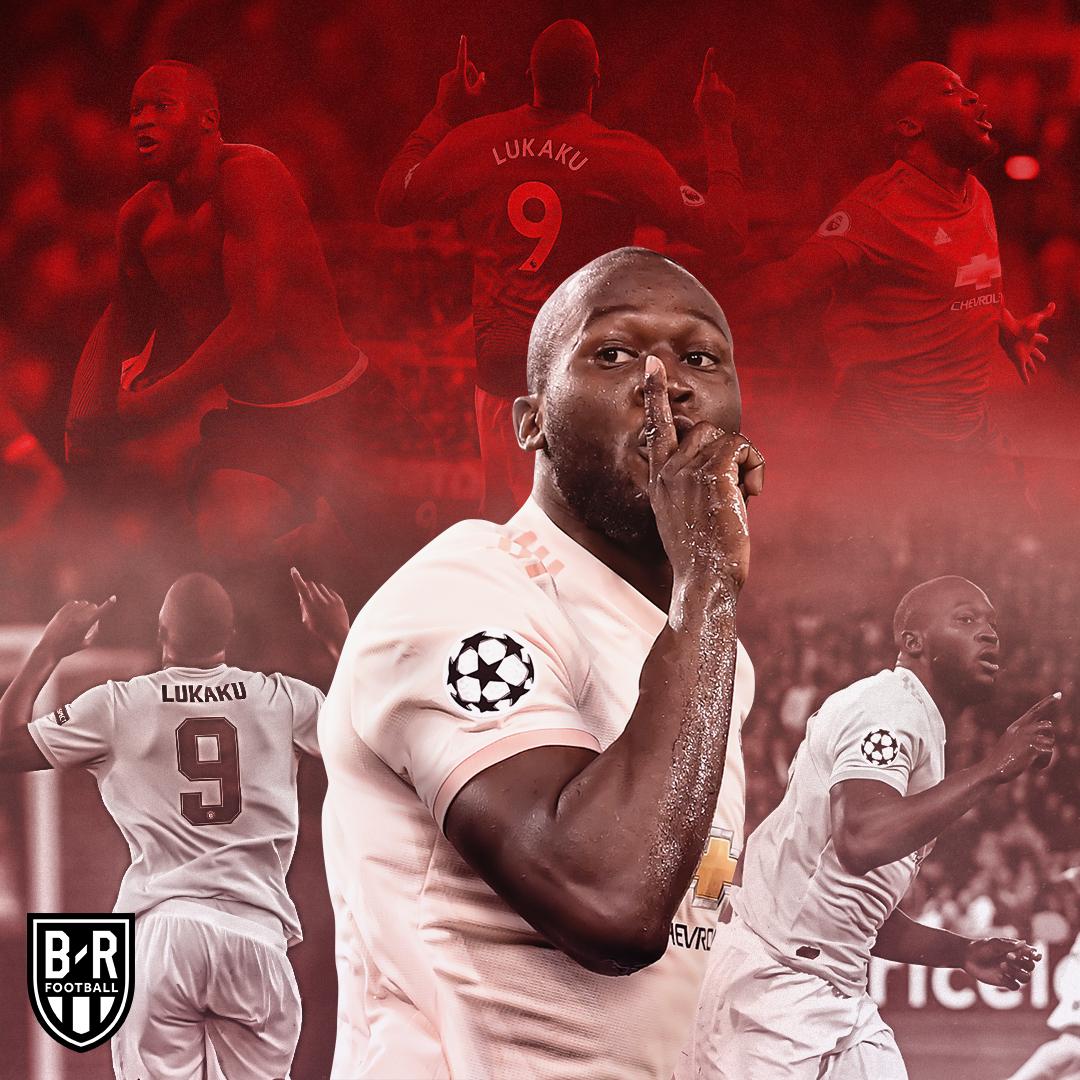 Call it a blessing in disguise or whatever but, Lukaku has found his goal-scoring mojo. The caretaker manager couldn't ask for more, Lukaku stepped up just when he was needed.
During Mourinho's time, Lukaku often found himself isolated up in the field and the Portuguese often used him as a target man. But Solskjaer has always used him with another striker. And he's also played him on the right wing which turned out be his best individual performance this season. Both the player and the manager has been very open to each other. Solskjaer admitted that Lukaku has a vital role to play for United and the player said he's happy to play anywhere for his manager when needed.
Lukaku's record and form have always been a thing of concern against top teams. But a brace against PSG on Wednesday night means now the Belgian has scored twice in each of his last three games. He's done that for the first time in his club career. The 25-year old is now on a goal-scoring spree which started against Crystal Palace a week ago. Before that, he had a goal drought of almost two months. However, the goals scored against PSG can be termed as 'gifted' but he did what he was supposed to. Being in the right position and showing composure.
With Jesse Lingard and Alexis Sanchez out injured, Ole Gunnar Solskjaer is likely to deploy Lukaku alongside Marcus Rashford when United visit the Emirates Stadium on Sunday. United's no. 9 must be brimming with confidence. Expect him to carry his goalscoring form against The Gunners. While one would say that Unai Emery has had Gunners firing again but, they've had their defensive issues. Emery's side has conceded the most goals among the top six sides in the league.
Lukaku has the backing of his manager and fans, he has the form and certainly, he will be playing against the most porous defence among the top six sides in the league on Sunday. There won't be a better opportunity than this to defy his reputation of disappearing in big games.