Can Ryan Sessegnon succeed with Spurs?
Being the most frugal club among the Premier League top-six, eyebrows raised when Tottenham Hotspur spent upwards of £20 million on Fulham's teenage sensation, Ryan Sessegnon.
For the team who dared go one full campaign without spending a dime in the transfer market, Spurs came out of the blocks flying, lavishing over £100 million to prepare for the 2019/20 campaign. Given their reputation for shrewdness, one can only conclude they blamed Fulham rather than the player himself for a disappointing Premier League debut in 2018/19.
The big step
Popular opinion at the end of 2017/18 asserted that Sessegnon had earned a moved to a bigger club. Some even called for his inclusion in England's 2018 World Cup squad. In that context, a move to one of the best clubs in the Premier League made sense. Doing so doesn't just mean bigger responsibilities and challenges; it improves a young player's chances of earning an England cap. In the end, the Roehampton-born winger applied caution and remained with the Cottagers for one more season.
That can certainly come now that he's made the switch. But should it come immediately? It all depends on how well the footballer in question performs at his new club. The tipping point for the 19-year-old will be the amount of playing time he gets under his belt. But too much, too soon can be as bad as riding the bench all year.
What will Sessegnon bring to Spurs?
The first thing to know is that he's quick and sharp. A natural left-footer who began as a fullback, Sessegnon played more often the last two seasons in the midfield and on the right flank as an inverted winger. Like Gareth Bale, the switch occurred because he proved himself prolific in front of goal. He scored 16 times in his final Championship campaign and provided eight assists. In his Premier League debut against higher quality opponents, he still managed 10 and seven.
Sessegnon's signing strengthens Spurs in more ways than one. They've signed a player who can plug into several positions. Think James Milner at Liverpool without the chiselled jawline. Versatility should improve Sessegnon's chance for more playing time under Mauricio Pochettino. The Argentine likes his players fast and creative, traits that the youngster possesses in abundance.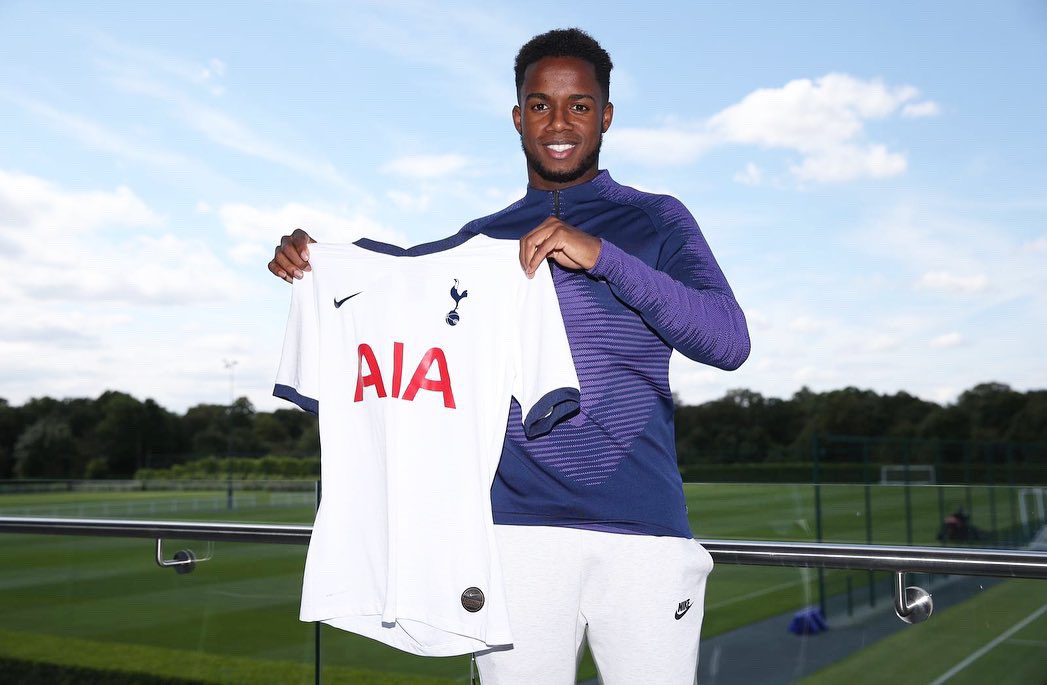 I am absolutely delighted and buzzing to have signed with @
spursofficial
. A club with a fantastic fan base and a place where I feel I can learn and improve as a player to take my game to the next level. I can't wait to get started! 💙 #
COYS
https://t.co/A0jL4pMnG9
Andy Robertson provided 11 League assists for Liverpool from left-back. While the Scotland captain was celebrated by fans and purists alike, many didn't realize Sessegnon chipped in with seven assists for Fulham despite starting 10 league games fewer than his Liverpool counterpart.
While not to the Reds degree, Spurs still make a living from wide play and aggressive fullbacks. Sessegnon has that capability.
Will Sessegnon get playing time at Spurs?
If we're being honest, he isn't going to walk into the starting XI. Spurs boast quality depth at every position.
Danny Rose was marketed to clubs around Europe during the transfer window but Tottenham failed to find a buyer for the England left-back. If Pochettino were suitably impressed with Sessegnon in the early doors, he might consider letting Rose go if a European club lodges a late bid. Ben Davies is also available in that role although he offers less dynamism than either Rose or Sessegnon.
In the attack, Sessegnon must find his place among the many superb talents who support Harry Kane. Heung-min Son, Lucas Moura, Dele Alli and Christian Erickson can all play on the wings or in the No.10 role. Erik Lamela is also in the mix. Meanwhile, Tanguy Ndomblele scored from the midfield in his debut. Harry Winks and Erickson are also well-known and trusted players for Poch. That said, Ericksen is another who could still be sold if Sessegnon stood out.
The problem with such speculation is that Sessegnon arrives injured. He begins his Spurs career with a groin injury that has limited his training for the past three weeks.
He shouldn't panic, however. There is no need to rush things in North London. The manager is an astute judge of how much responsibility a young player can bear. He knew when to put forward Kyle Walker, Kieran Trippier, Alli, Erickson, Harry Kane, virtually every young player who comes into the first team. In fact, Sessegnon would be well advised to make a friend of Harry Winks, who understands exactly where Sessegnon is at the moment.
He faces a tough fight to become one of Pochettino's first choices but the manager knows how to find the balance between holding a player back and encouraging them. Young stars today channel their inner Freddie Mercury. They want it all and they want it now. Ryan Sessegnon showed patience by staying one more year at Fulham. Now that he's in the big time, he must decide whether to remain steady or change tack. He must push himself and his manager but must also understand he is in the best situation any young player could want.