Can Suso fuel Sevilla's top-four hopes?
Suso's presence should impact Sevilla's attacking power.
Suso's dream at Milan came to a bitter end. After being isolated under Stefano Pioli, he's found himself deemed unnecessary to plans after a five-year stay. But one door closing has opened up another. The Spaniard has returned home after more than six years. While not the "big-money" move he'd have envisioned, it's to a stable environment. Indeed, Sevilla's comfortable situation should help soothe him into the fray.
Life at Milan had deteriorated amongst internal issues. Allegations of laziness clouded Suso's reputation. Now it's time to regain his promising his spark to prove his doubters wrong. Of course, the pressure will be toned down at a side sitting third in La Liga. In all the years with the Rossoneri, he tried everything but failed to get them to qualify for Europe's pinnacle. This time, however, he possesses a genuine chance at fulfilling his legacy.
That being said, complacency won't be tolerated by Julen Lopetegui. He has a packed squad with every player desperate to outperform each other in order to seal a regular approval. Suso must rediscover his best touch to win over his manager's confidence. He's guaranteed to bring a different spice. With his dribbling ability to glide past defenders at will, fans should adore him.
But Suso hasn't been brought for showboating. The Spaniard was among the more creative aspects for Milan. Los Palanganas have been evolved into a defensive pillar by Lopetegui. But their work going forward is limited.
They lack penetration through the middle, being forced to create the bulk through the wings. Fortunately, their attackers have been clinical enough to capitalise on little chances created. Now with the Spanish playmaker coming in, they should start putting attractive moves together.
With 2.6 key passes per game (WhoScored) in a "poor" campaign, Suso still churned out chances for the Rossoneri. It's just that nobody could capitalise on them. He'll remain hopeful fortunes change in Seville. There are quality players to work with. Luuk De Jong's scoring goals after a barren start. If delivered quality passes inside the area, he's confident enough to bang in strikes. Munir El Haddadi's another dynamite player capable enough of tormenting defenders if fed well.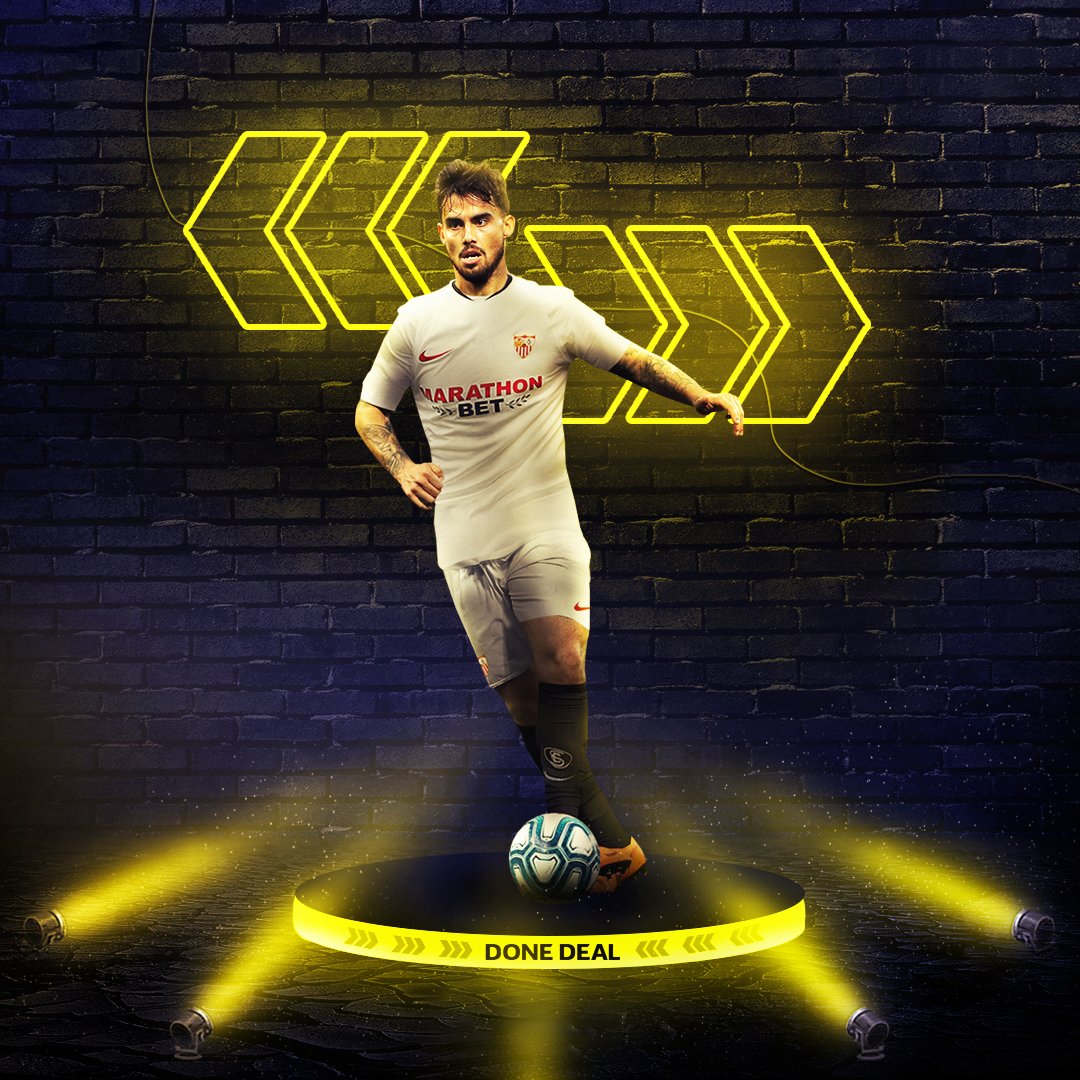 No player has scored more Serie A goals from outside the box since the start of the 2017/18 season than Suso (10).
Taking his sweet left foot to Sevilla. 💫
https://t.co/a4kqItt6V5
The one to perhaps benefit the most from the Spaniard's inclusion would be Lucas Ocampos. Los Palanganas' La Liga top-scorer (with five goals) has been carrying them to success this season. The Argentine winger has worked with Jesus Navas perfectly to trouble opponents down the right flank, but often had to sacrifice his own scoring instincts for others' wellbeing.
Now that the creative burden is taken off him, Ocampos should flourish in a more expressive role. As long as Suso can track his movements, give him space to test his vicious shot-power, the Argentine should start scoring more often.
Lopetegui's side has high potential to produce more fireworks, but a missing playmaking hurts them. The Spaniard's responsible for fulfilling that void. He'll get freedom to roam around the attacking areas to disorientate opposition defenders and send in defence-splitting passes to open up space. The former Liverpool man also brings an unpredictable scoring threat, having the technique to curl one into the net from range or set-pieces.
But time is running out for the 26-year-old. He must produce better numbers for this loan deal to turn permanent. Moreover, there's also a Euro 2020 spot at stake. Making the squad, let alone the starting eleven, now looks impossible. He must be more decisive and ramp up contributions in order to catch Luis Enrique's attention.
The Spaniard's arrived at Seville to boost their top-four ambitions. They might sit idle now, but there's a chance that always changes. He must find a way to turn those draws into wins or one goal-leads into two goal-leads. As Los Palanganas also remain dark horses in the Europa League, he must adapt quickly to boost their European dreams.
Suso's recent underwhelming work has earned him a sour reputation. If he's to prove the doubters wrong, he must extinguish the cobwebs in Sevilla's attacking system and work his magic to get them firing on all cylinders.