Can the Little Pea follow the Big Swede with LA Galaxy?
Chicharito may not be a bigger name than Zlatan in Europe, but across the Atlantic, things are very different
When LA Galaxy announced a new star signing of course it was going to be some ageing castaway from Europe's major leagues. After all, the MLS is famous for being a retirement league, and the Galaxy are the chief offenders in turning their nation's top-flight into one last paycheque for stars from across the world. The Galaxy provided a last hurrah for the likes of David Beckham, Steven Gerrard and, more recently, Zlatan Ibrahimovic. It's an approach that's given them success on and off the field.
But Javier Hernandez is a different animal from his predecessors. To the outsider, Chicharito may seem a fairly standard signing for Galaxy. In fact, the Mexican has the potential to become the biggest player in MLS history.
Because I was, of course, being obtuse in the opening paragraph. The MLS is a developing league in a country where the national consciousness largely regards the sport as the preserve of school kids and foreigners and importing big names who can raise the profile of the league while earning themselves a fat wad for their old age only makes sense.
But Chicharito holds a different appeal when it comes to pulling in the punters. True, he is neither a bigger name, nor a better player than Ibrahimovic. But his appeal is more universal. He's played for the likes of Manchester United and Real Madrid, which would be enough of a pull for most. But Hernandez's real draw lies not with his popularity in distant Europe, but with his celebrity status just south of the border.
The Mexican international is a sensation in his home country, having began his career with Guadalajara before joining the Red Devils. Still a key member of the national side, he's racked up 52 goals in 109 appearances for the national side and remains active for El Tri.
This is important. Mexican-Americans (and others with their roots in South America), comprise the backbone of America's soccer-watching public. Indeed, America contains more Spanish speaking people than Spain, so to acquire a player who can spark the community's interest, as well as the more casual soccer fan is about the best investment Galaxy, and the MLS, could make.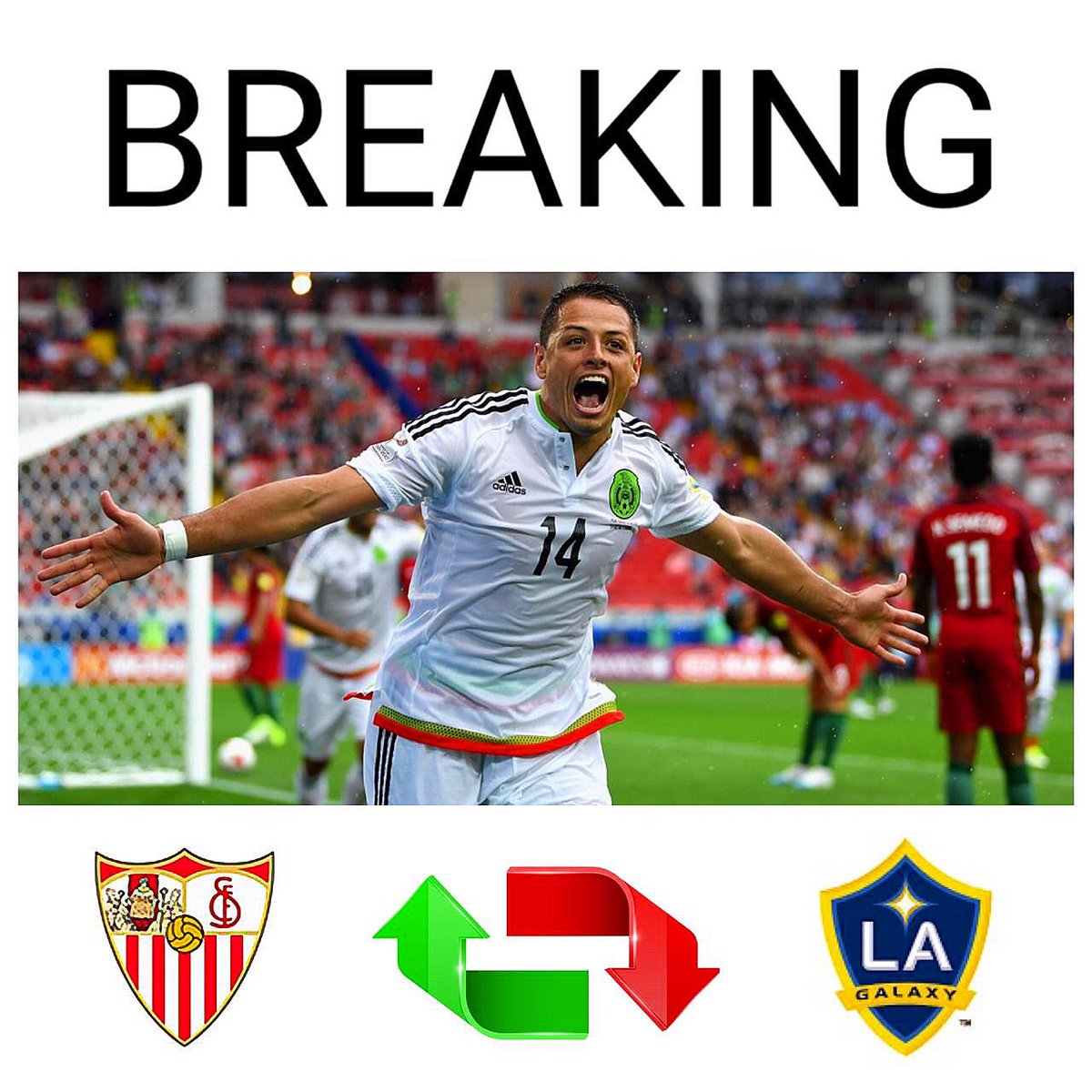 LA Galaxy have signed Javier "Chicharito" Hernandez from Sevilla to a contract that will make him the highest paid player in MLS, adding Mexico's all time leading scorer to fill the spot left behind by Zlatan Ibrahimovic! El Tráfico just got crazy! Vela vs Chicharito! #
chicharito
https://t.co/AIT8gXTSkV
Another fact that marks Chicharito out from his publicity-geared predecessors is his age. At 31, Hernandez is barely past his prime and has years on Rooney, Ibrahimovic, Beckham and co. While his recent spell at Sevilla was somewhat underwhelming, Chicharito will be a more than adequate replacement for the outgoing Chicharito.
Of course, Hernandez will have a job on his hands living up to Ibrahimovic's legacy. Sure, Chicharito can find the back of the net, and he should do so regularly in the MLS. Whether he can match Zlatan's tally, 52 in 56 games, is another matter.
The press room may be another battleground for Chicharito. Hernandez, for the most part, polite and down to earth, will undoubtedly struggle to emulate the constant headline-grabbing exploits of Zlatan. While that may not make much of a difference in the less scandal inclined climes of Europe, Americans, geared toward WWE style hype, could find less to love in Galaxy's new man.
Despite the potential setbacks, Hernandez has enormous appeal no matter which way you spin it. He's just what Galaxy need to regain their status as LA's top club, and what the MLS needs following the departure of Ibrahimovic, Rooney and Schweinsteiger at the end of last season, leaving them seriously short on star-power. Expect to see soccer fans turning out in droves, not just in LA, but in stadiums from Colorado to Columbus, Seattle to San Jose.