Is Thierry Henry warming to this manager thing?
Thierry Henry faces a tough fight to save Monaco's top-flight status. It's beginning to look like he may be up for it.
It wasn't so long ago AS Monaco were flying high. They defied the odds in 2017 by snatching the Ligue 1 title away from four-time-defending champions Paris Saint-Germain and making the Champions League semi-finals. Now, that seems a distant dream. Their meteoric crash in 2018/19 hasn't been a pretty sight.
Gone are the glory days under the astute Leonardo Jardim. With Monaco dangling in the relegation zone, he was replaced by club alumnus Thierry Henry. The France and Arsenal legend's career has come full circle in returning to the side that provided him with a platform to superstardom. Now he must apply other talents to make Les Monegasques great again.
Managing a struggling squad isn't the same as stepping onto the pitch, however. Monaco are in the relegation places and his body cannot get them out. Nothing's working for Les Monegasques. Crushing defeat after crushing defeat deteriorates player and fan morale.
Before The Frenchman's arrival, Monaco won one Ligue 1 game in the nine overseen by Jardim. That was an opening day victory to Nantes. In its wake, they lost five and drew three. In the Champions League, they lost their opening two group games. The hopeless run led to Jardim's sack.
When Henry took over, it became clear the problem wasn't the manager. After a prolific period as the Belgian national team's assistant coach, the Frenchman tasted bitter reality. A comedy of errors highlighted his debut, another loss. Things didn't improve quickly. Les Monegasques suffered more disappointing defeats, topped by a 4-0 drubbing at home to Paris Saint-Germain, who looked almost apologetic in going about their business.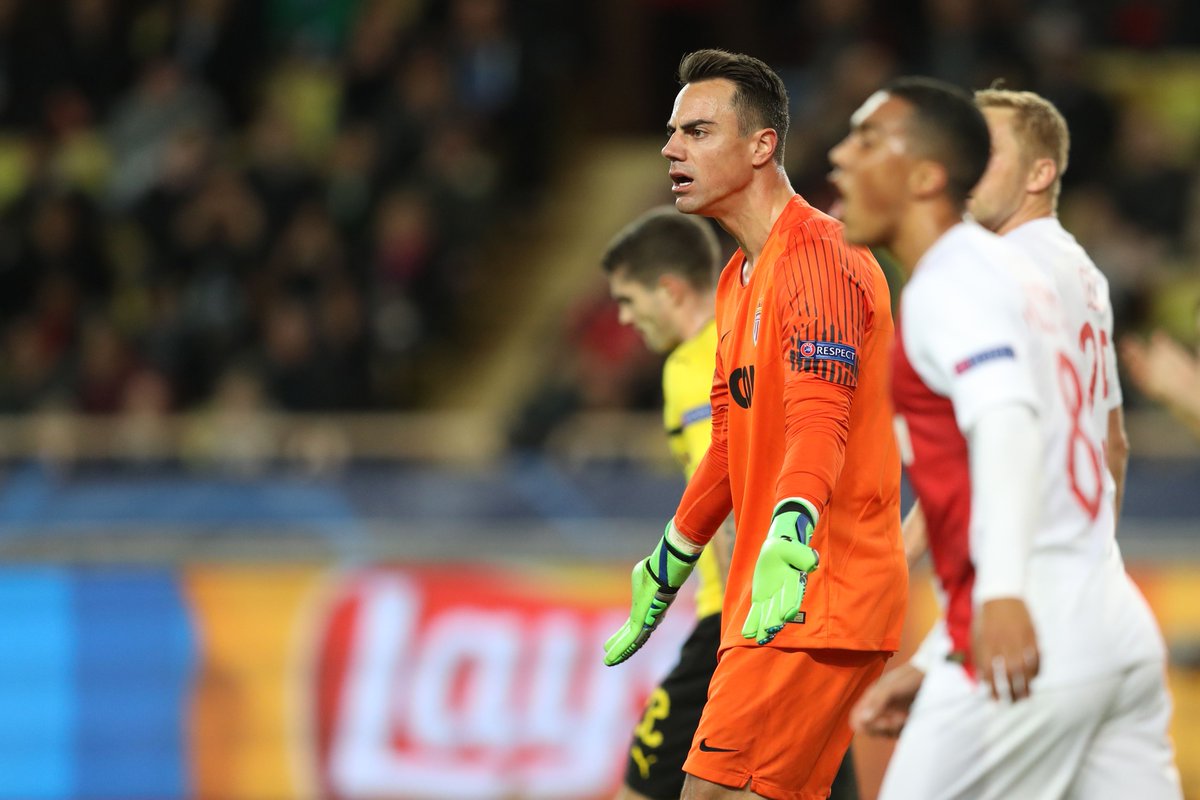 1 - Monaco have become the first team to fail to win a single group stage game in two consecutive seasons of the Champions League since Dinamo Zagreb in 2011-12 and 2012-13. Oops.
https://t.co/bALNHAoFGt
Injuries haven't helped the one-time Barcelona winger's cause. New signing Aleksandr Golovin and mainstays Djibril Sidibe, Danijel Subasic, Rony Lopes and Stevan Jovetic all missed time. Henry must hold his young group together until their return.
Les Rouges et Blancs have improved recently. They've found two wins in three Ligue 1 games. The once quick and deadly finisher is learning how to grind out results. Known to be a disciplinarian, the boss' immediate task is to change the laissez-faire attitude in the squad. They must stop accepting defeat and return to the confident, determined mindset Jardim instilled in earlier versions of the team.
The new man's hardline approach was evident at the pre-match press conference against Borussia Dortmund. Defender Benoit Badiashile did not tuck in his chair upon leaving. If looks could kill, Henry would be even lighter in the back. If a few stares don't do the trick, you can be sure words are added in the clubhouse.
The side travels to the Stade Louis II today. Les Gones occupy a Champions League place in the domestic campaign and have advanced to the knockout round in Europe after taking four of six points from high-flying Manchester City. OL's terrorizing attack-line is spearheaded by Nabil Fekir and Memphis Depay. They pounce upon any errors and tear defences to pieces when they smell fear.
Monaco's makeshift defence cannot hold such teams out. The only alternative is to attack. Be it on the counter-attack or through intelligent players such as Pele and Youri Tielemans, Les Rouges et Blancs must create chances to have any of claiming a result.
The French manager can rely on a player whose skills he understands. Radamel Falcao can finish any opportunities his support provides, even at 32. After being given a second life by Monaco, Falcao has been Monaco's lone warrior upfront with seven goals in Ligue 1. His pace is gone but like his new boss, he knows how to find dangerous positions and has the leadership ability to rally the young squad around him.
The Colombian's success is vital to Monaco's survival. A point against Lyon on the road is as good as three, not to mention an emotional boost heading into the holiday season.
In January, Monaco must improve their embarrassing home-form to build consistency in the season's second half. Les Monégasques are being called a "cursed side" this season. There's no supernatural cause for their demise, though. Ownership's zeal in turning over the players it develops for a profit has put the team in danger. After losing nine times in 16 league games, enduring humiliation in the Champions League, and being plagued by injury, they look a side destined for failure.
That said, their manager isn't one to surrender so easily. With European commitments finished, he can work more with the squad between matches, shifting his program into a higher gear. With key players returning and winnable fixtures on the horizon, Arsene Wenger's favourite player can prove he was made to more than score goals. Monaco have one ambition remaining: to survive. After 22 seasons with Monaco, Juventus, Arsenal, Barcelona and New York Red Bulls, two things can be said about Thierry Henry: he's a winner and a survivor.