Can Torino upset Juventus in the Turin Derby?
Unbeaten Juventus will be tested by city rivals Torino
Forget Juventus' record Scudetto. Don't be fooled by the Old Lady's utterly boring Serie A hegemony. Never mind Cristiano Ronaldo and the other Bianconeri mercenaries. When it comes to the Turin derby, it all counts for little. Pride, history and strife take centre stage.
On Saturday, Juventus and Torino renew a local rivalry that has spanned two centuries. Turin's elite clubs' histories are interwoven across the years since creation. The Piedmontese capital's first team, Juve was formed by students in 1897. A breakaway faction led by Alfred Dick gave birth to Torino FC just nine years later.
The teams have grown to prominence. As well as taking turns to dominate the peninsula, they've shaped Serie A landscape. Torino's best spell was a five-year unbeaten run in the 1970s. Yet since then, the Maroons have repeatedly failed in the derby, winning just once in over two decades.
Perhaps Toro switched destinies with Juve. Giovanni Trapattoni engineered the coup. The Old Lady clinched successive Serie A titles in 1977 and 1978. But more importantly, it ushered in another northern reign. They've failed to rack up victories just once since then. Of those, five were stalemates.
The Bull is a seven-time Serie A champions. That's impressive considering supposed bigger sides AS Roma, Lazio and Napoli would form a merger to reach that haul. Just four sides have done better. However, Torino has had to watch helplessly as their neighbours dominate in recent years, on course to surpass their entire silverware.
What has changed?
It's pretty much the same script. Almost midway into the campaign, the Old Lady aren't showing menopause. Unbeaten in 15 matches, she has an eighth Scudetto in sight. Already, Italy's only Girlfriend have ruined AC Milan, Napoli and Lazio. Even the resolute Inter Milan couldn't stand Mario Mandzukic's charm who notched the decider in the recent Derby d'Italia.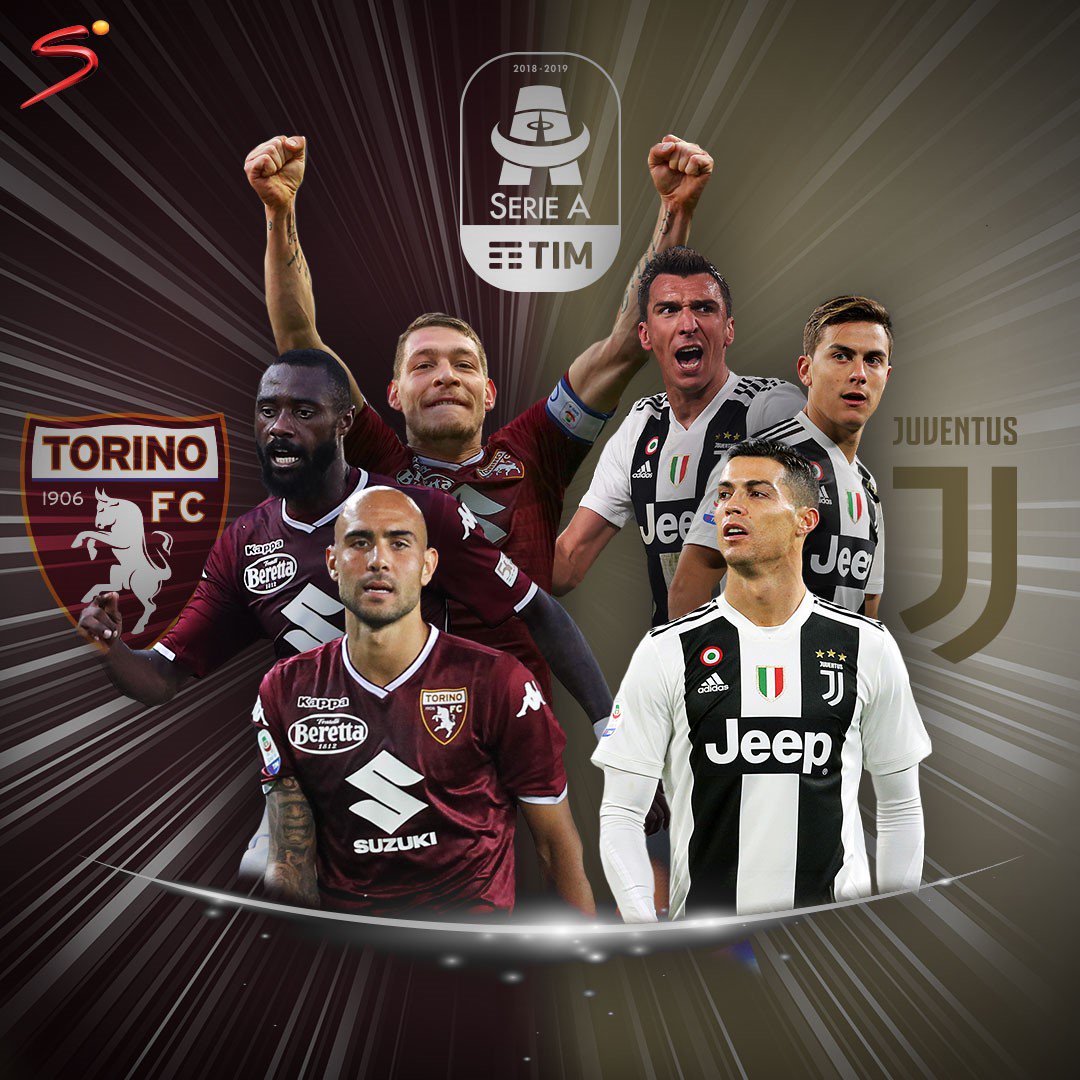 Scored 13 more goals than Torino 🔥
Conceded 8 less goals than Torino ❌
Will Juventus extend their lead at the summit of the #
SerieA
tonight?
https://t.co/WFqJW9JCy1
For Torino, there's not been much. Juve's disgruntled second child haven't ended a season in the European places since 1992. The early signs are positive this season, however. The Bull is sixth with 22 points - Lazio and Milan just four and five away respectively.
More than ever, optimism is high at Stadio Olimpico Grande Torino. Walter Mazzarri is the fresh air. Although he's racked up just five wins, the ex-Watford manager has benefited from inconsistencies of the teams around. A defeat to Parma in the second week of November had the potential to derail what had been a positive start to the campaign, but Mazzarri's side has responded with five points from last three outings.
The Maroons have nothing to lose in Derby della Mole. A stalemate would be considered astute, especially as they've failed to find the net in last three encounters. Mazzarri will be bothered, though. Against the league's best defence, Andrea Belotti must reach for his poacher's boots. The Italian seems to have misplaced it, plundering five out of his team's 17. Ronaldo and Mandzukic equal that tally. The other Bianconeri split 15.
Mazzarri is no stranger to Massimiliano Allegri. In nine previous duels, the Juve boss edged him on four occasions only. The pair is quite alike in philosophy and method. So there won't be much to separate both sides.
Yet Torino's biggest bane could be their form on the road. The Bull is undefeated away, vulnerable at home. They've lost thrice against Roma, Napoli and minnows Parma. However, the Old Lady recent defeat to Young Boys in the Champions League shows how fragile they could be.
Verdict: Experience comes with age, the Old Lady have it in a bounty. Turin's first child oozes quality in every department. Sorry Torino let's save the surprise for another time.