Can Wilfried Zaha give Crystal Palace fans more in 2018/19?
Being aware of Wilfried Zaha's quality season we know the winger-turned striker has some great potential. But will he progress positively into next season?
Crystal Palace have now steered clear of relegation after a recent away victory against Stoke City. Throughout the season Ivorian-born Zaha has been the centre of attention. We've known him for many years to play as a winger with his times at Manchester United and also out on loan to Cardiff City. Signing permanently with Palace in 2015 after three previous stints at the club was a no-brainer.
In his fourth season with his current spell at the club Zaha is playing his best football. Eight goals in 28 league appearances is a personal best and with one game to go there is the option to add one or two more. Considering they are playing already relegated West Bromwich Albion he could end his season on a high under the reign of Roy Hodgson who has worked wonders with the players.
Gaining media attention and with bigger clubs sniffing around could lead some speculation to him possibly moving away. But with being at Palace it seems to be the perfect place for him. Considered as a key player and starting every game the 5'11 attacker has so much potential heading into next season. If Roy could bring in the right players over the summer who could help Zaha in any way it would be perfect not just for the player himself but the squad as a whole. Even captain Luka Milivojevic has had a fantastic season, from midfield, the Serb has bagged 10 goals.
Zaha has that devastating formula a forward needs. Pace, power, dribbling and quality finishing. He can step up at big moments when needed and that's the decisive intuition he needs to better furthermore next season. We've seen him develop over the past few years as a potential top player and next season he needs to prove that. If you look at all teams across the Premier League and ask yourself which players could save you in a game to score a winning goal or grab a late equalizer, looking at Palace, Zaha is that man.
A fun fact about the Ivorian is that he has actually played for both England and Ivory Coast internationally. Ironically in 2012 Roy Hodgson was the England manager and called up Zaha to the team also giving him his debut. Now both at Crystal Palace Hodgson's striker now plays with Les Elephants. Playing at international level shows how the former Manchester United player has developed. Working alongside Christian Benteke, Andros Townsend and Yohan Cabaye are just some teammates that gel well when playing together.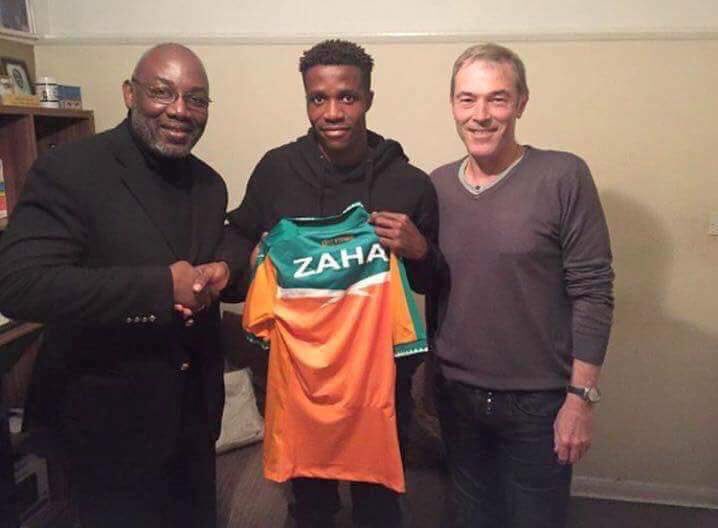 Scoring four in his last five games, Wilfried Zaha is in top form right now. Who knows if he could end up somewhere different by the start of next season. If not, there is much to be excited about if you are a Crystal Palace fan. He can only get better and being just 25-years-old means his career is only just getting started. Considering not being in the top striker's bracket this campaign there is that possibility the next time around. Do you disagree or do you think Crystal Palace's golden-boy will do one better next season?