Carlos Queiroz: Master and Commander on the far side of football
When Carlos Queiroz decides to make a career change, he only goes half way. [around the world, we mean]
Whether it's club or international football, managers love to play god, remaking teams in their image. If that was the case with Carlos Queiroz, Colombia fans would be in for a shock.
For eight years in Iran, Queiroz built a crack defensive unit infused with siege mentality. In successive World Cups, Team Melli proved a handful for opponents.
In Brazil, Iran opened their tournament with a goalless draw against Nigeria before Lionel Messi needed 91 minutes to unlock Queiroz's defence. An early Edin Dzeko goal forced Iran to open up in the final match, allowing Bosnia to strike for two more in the second half.
Stoppage time goals from Aziz Bouhaddouz and Karim Ansarifard secured four Group B points at Russia 2018. Bouhaddouz's late stunner delivered a 1-0 victory against Morocco. Ansarifard's penalty nicked a draw with Portugal. Between the two matches, Iran couldn't take their chances against Spain, losing 1-0 to a Diego Costa strike on 54 minutes.
Under Jose Pekerman, Colombia enjoyed two strong World Cups as well. Los Cafeteros were the daylight to Iran's darkness, attacking opponents with zeal. In Radamel Falcao's absence, James Rodriguez stepped up in Brazil, providing a Golden Boot performance that powered Colombia's run to the quarterfinals. James wasn't so prolific in 2018, failing to find goal. Falcao played and scored but defender Yerry Mina provided the finishing with three strikes.
The South Americans couldn't get past England in the Round of 16 thanks in large part to Jordan Pickford's goaltending. Although Mina and Tottenham's Davison Sanchez proved a stalwart pairing, Colombia's best defensive tactic was fouling to slow England's pacy counterattack. They also proved adept at simulation, going down whenever English markers shrugged or raised their eyebrows. After spending 120 minutes watching his country attempt to recruit American referee Mark Geiger before losing on penalties, one Colombian fan started a petition for a replay based on "officiating errors" that eventually gained over 300,000 signatures.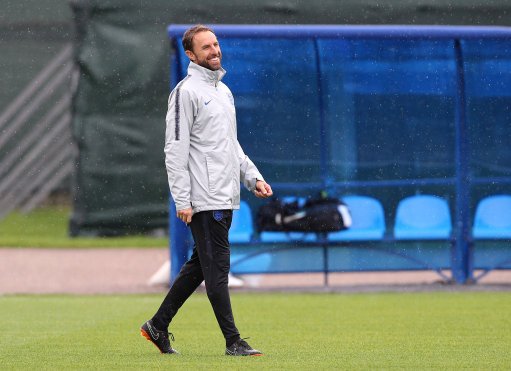 John Stones on Colombia: "They're probably the dirtiest team I've ever played against.''
Meanwhile, over 170,000 angry Colombians have signed a petition to replay the whole game, due to the penalty and disallowed goal decisions.
https://t.co/5EJG8Vzm0o
Iran and Colombia couldn't be further apart when it comes to their footballing philosophies even though the two managers are considered the best each country has seen. If Queiroz intends to turn Colombia into his next Iran, it will require a massive culture change.
At his unveiling, the Mozambique-born Portuguese made the standard noise every manager makes when following in a successful predecessor's footsteps. He promised to build on Pekerman's legacy.
It may be more than lip service, however. Queiroz is well-schooled in attacking football. He managed Real Madrid and spent two spells as Sir Alex Ferguson's assistant at Manchester United. He also managed Portugal through UEFA qualifying and to the Round of 16 in the 2010 World Cup. When he disappeared into Asia for two World Cup cycles, he took an incredibly extensive, diverse list of world-class players managed or coached that few can match. Zinedine Zidane, Roberto Carlos, David Beckham, Raul, Guti, Esteban Cambiasso, Luis Figo, Iker Casillas and the Brazilian Ronaldo at Real Madrid. Beckham, Ruud van Nistlerooy, Juan Sebastian Veron, Paul Scholes, Ryan Giggs, Roy Keane, Rio Ferdinand, Diego Forlan and Ole Gunnar Solskjaer in his first United tenure. Cristiano Ronaldo, Wayne Rooney, Gabriel Heinze, Gerard Pique, Nemanja Vidic, Park Ji-sung, Edwin van der Sar, Michael Carrick, Henrik Larsson and Carlos Tevez in his second. Cristiano again at Portugal along with Bruno Alves, Ricardo Carvalho, Deco, Hugo Almeida, Pepe and Fabio Coentrao.
Pick an eleven from that. If you pick two, you'll still anger a dozen of the world's best in this millennium. Regardless, James, Falcao, Mina, Sanchez et al should feel honoured to be included in Queiroz's distinguished pantheon.
The new boss inherits a team with far more quality but less cohesion than his previous group. A culture change will be required if only to make his new charges understand they needn't depend on officiating to win games. Instead, they must rely on each other.
Developing team chemistry won't be easy.
Mina's success prompted the 24-year-old to force a transfer from Barcelona to Everton to find guaranteed playing time when most players would be desperate to go in the other direction. Perhaps Everton manager Marco Silva's reluctance to deliver on the guaranteed minutes will teach the defender some humility. He's made a dozen appearances for Everton. A foot injury delayed his debut but, since returning on Matchday 9, he's watched from the bench a half dozen times and failed to make the squad another five.
Meanwhile, James spent much of this campaign feuding with new boss Niko Kovac. Fences appear mended but his time with the club remains in doubt. Die Roten's brain trust remains noncommittal on triggering the option to buy in his two-year loan from Everton and Zinedine Zidane is back in charge at Real Madrid. The Frenchman found little use for the 27-year-old at the Bernabeu. Whatever the future holds, the present is promising. He comes into the international break on a two-game scoring run that includes a hat trick against Mainz 05. With three assists in the four previous matches, Rodriguez has doubled his production for the German champions.
A little thing like match preparation won't deter Queiroz from building a rapport with his new players. Colombia spend this international window in territory familiar to the manager. Colombia face Japan and South Korea in Yokohama and Seoul. The Portuguese knows both countries well. Asian football powers, Samurai Blue and the Taeguk Warriors were the standard on which he built Team Melli.
While discovering what his new stars can do, he'll explore some future options as well. Rangers finisher Alfredo Morelos and Atalanta beast Duvan Zapata come into the squad to push Falcao. In the wake of David Ospina's frightening head injury, Deportivo Cali's veteran number one Camilo Vargas [30] mans the sticks with Banfield's Ivan Arboleda [22] and Depor Tolima's Alvaro Montero [23] looking to prove themselves worthy backups. Boca Juniors winger Sebastian Villa also gets a look. The 22-year-old has three goals and as many assists in 15 matches for La Mitad Mas Uno.
With the Copa America looming, a Far East trip represents a firm starting point for Carlos Queiroz's reign. Given his vast experience and tactical flexibility, the FCF couldn't have made a better choice of manager to carry on Jose Pekerman's good work.