Champions League: Five observations from Real Madrid's victory over Bayern Munich
It was predicted to be a keenly contested encounter - clearly the biggest of the Champions League quarter-final matches and it did live up to that billing. Real Madrid kept alive their quest to become the first team to successfully retain the UEFA Champions League by defeating Bayern Munich 2-1 at the Allianz Arena.

Here are five things we observed.

1 - Ronaldo shows why he's man for the big occasion

There's not any doubt that Cristiano Ronaldo is in decline as clearly shown this season. Coming into the clash with the Bavarians, Ronaldo had scored 26 times and only two of those in Europe - which is a poor return by his standards. In fact, the 33-year-old was on a four-game drought which stretched back to the La Liga win over Real Betis early in March. However, his quality has never been in doubt and he proved that once again by scoring two important goals on Wednesday night. His brace takes his tally in European competitions to 100 - the most by any player.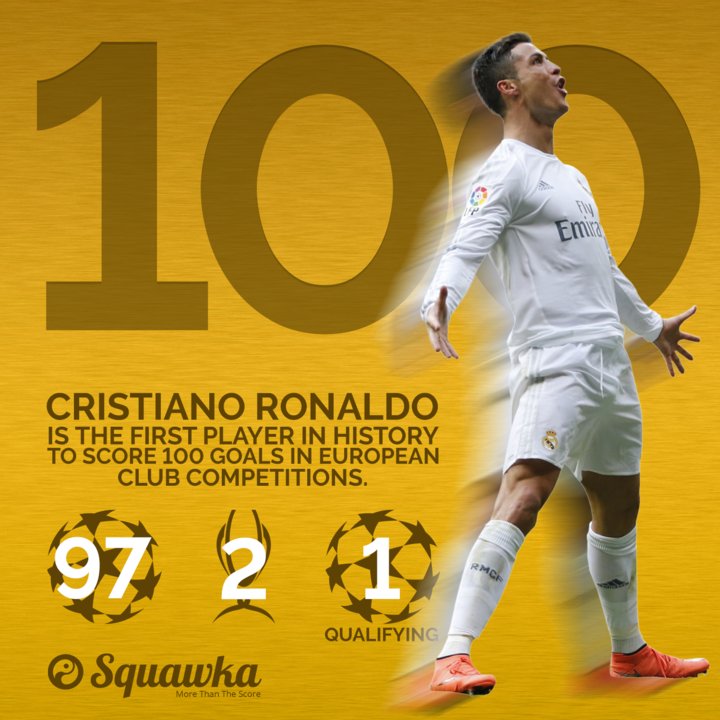 MILESTONE: Cristiano Ronaldo becomes the first player in history to score 100 goals in UEFA European competition.
All-time legend. 👊
https://t.co/ZiVzAySPjQ
2 - Arturo Vidal: From hero to zero

This is exactly why we love the beautiful game of football; a hero can quickly turn villain in just split second. Arturo Vidal happened to be the main cast in this plot on Wednesday. The ex-Juventus star was at the heart of his team's dominating first half display - joining forces with Xabi Alonso and Thiago Alcantara to wreck havoc on Madrid. He then crowned his superb showing with a stunning header to give his team the lead. Then came the watershed. Bayern was awarded a penalty in first-half stoppage time. Vidal stepped up… and blazed the ball over the bar. It was a miss that turned the tide of the match. The Chilean and his team didn't recover afterwards with Vidal later booked for venting his frustration on the opposition.

3 - Neuer still best in the business
Bayern shot-stopper, Manuel Neuer, once again affirmed his status as the best in the world with another remarkable display. Madrid won 1-2, but suffice to say it would have been five or six if not for the bravery of Neuer. The gigantic German was flying all over the place - making goalkeeping look pretty simple and easy. He produced numerous masterstrokes in the game to shut out the likes of Ronaldo and Karim Benzema. His heroics were acknowledged by Madrid boss, Zinedine Zidane, who revealed: "we were against a goalkeeper who is a wall".

4 - Muller makes Lewandowski look superhuman

As we all know, Thomas Muller hasn't been in the best of form this season. The 27-year-old has been in and out of the first team; playing second fiddle to Robert Lewandowski. In the absence of the Polish forward, Muller got a rare start but shamefully failed to make it count. The German looked completely out of sort, anonymous and disinterested on the night; so bad that he failed to register a single shot on target before being subbed off. His showing must have got many reflecting on what a super player Lewandowski has been.

5 - Bayern's pensioners made to sleep

Bayern displayed flawless football in the first half with the likes of Arjen Robben, Frank Ribery and Vidal dictating the pace of the game. However, it was the visitors who took full control in the second half. This wasn't entirely due to exhaustion following Javi Martinez's dismissal but rather old age. Five of Bayern's players that started the game are above 30; four of those are 33 and a further three are 27 or older. In fact in the starting XI, David Alaba was the only player aged below 26. This was why a bit more youthful Madrid team appeared to have overwhelmed them with their high pressing game - so critical that Alonso and Ribery required being replaced.