Charlton Athletic 3-1 Rotherham United: Aribo brace secures Addicks' third consecutive victory
With all Easter holiday fixtures now completed the English leagues are heading to the final stage of the season. One game that took place on Monday afternoon was between two playoff contending sides. Charlton Athletic who were in ninth place and Rotherham United who are still in fourth place.
The game took place at The Valley Stadium with Charlton being unbeaten in three games while Rotherham hadn't won in their previous two. With so much at stake, this fixture proved to be vital in earning any points as both sides continue their promotion pushes. Charlton Caretaker manager Lee Bowyer fielded a 4-2-3-1 with striker Nicky Ajose leading the line. Rotherham Boss Paul Warne set out a 4-4-2 formation with Ryan Williams and Michael Smith pairing up front.
The first bit of action from this match-up came from the travelling side as Rotherham managed to hit the crossbar from a Will Vaulks shot who also missed a headed effort just moments later. Charlton's first real effort came from a Tarique Fosu-Henry freekick from just outside the box. Only a few minutes later the Addicks had no choice but to sub the midfielder off through an injury. Not much happened through the next 10 minutes until the deadlock was finally broken inside 28 minutes. Wolves loanee Michal Zyro made an attempt outside the area which ended up in Rotherham's net giving Charlton the much-needed lead they were desperate for. Zyro's strike is now his third goal in nine games for the Addicks.
Not much was to be noted where attempts on goal are concerned, with a few freekicks and blocked shots the only interesting aspects to take on board. Jake Forster-Caskey from Charlton was the first player to be put into Graham Horwood's book. With six minutes of stoppage time, the game eventually halted to the referee's whistle standing at 1-0 to the hosting side. Addicks caretaker manager Bowyer will have been pleased with how his side had performed during the first 45 minutes. Not so much Rotherham's gaffer.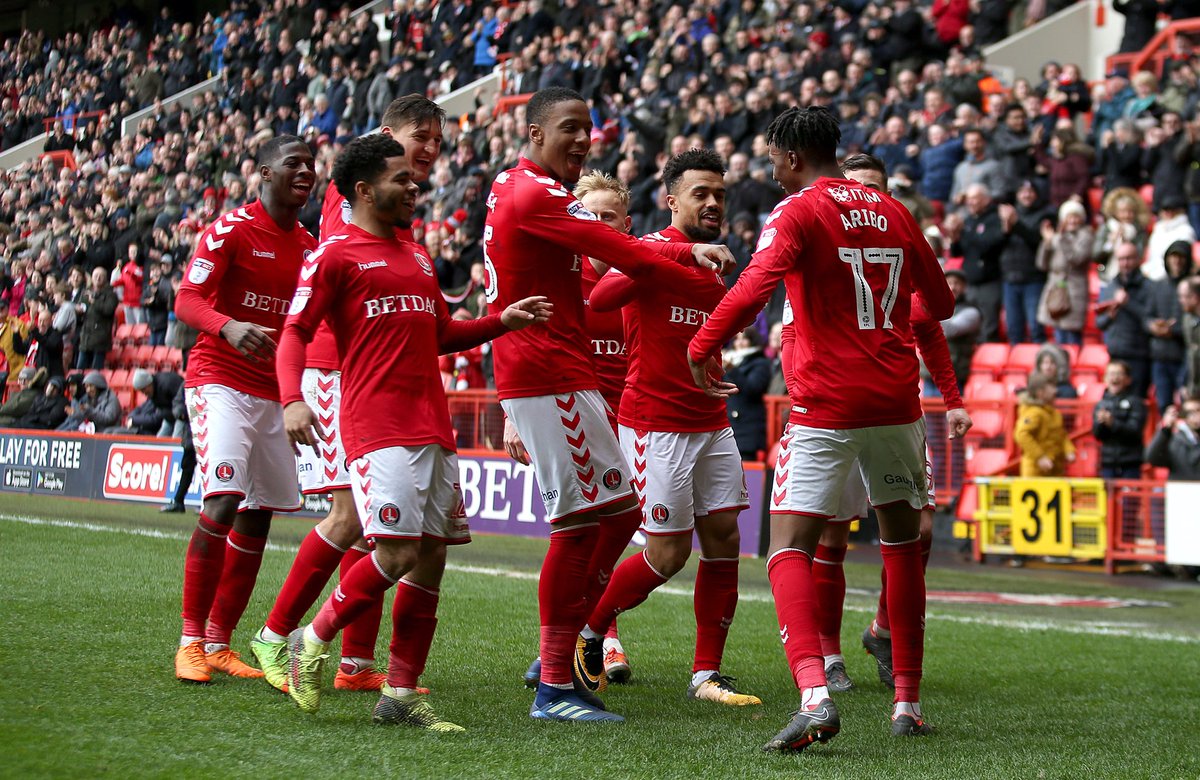 The second half resumed and the first attempt of the half fell to Rotherham. Midfielder Matthew Palmer struck from inside Charlton's penalty area which was saved by Ben Amos. Zyro was booked during the 49th minute as a result of a bad foul. Bowyer would've been hoping his side to be more disciplined throughout the second half. Not long after, Zyro missed a good chance which went begging.
It wasn't too long until Charlton doubled their lead as Joe Aribo headed into the bottom right corner from a central position in Rotherham's box. Jake Forster-Caskey set him up with an inviting cross. However, the Millers did respond with a few chances but just couldn't find that final quality.
After promising play by Rotherham, Charlton found a third. Aribo secured his second with a strike from inside the opposing area into the top right corner. This brace means that the English midfielder has now five goals in his 21 league appearances this campaign.
Although Charlton felt they were cruising to a victory Rotherham did peg one back. Richard Wood with a left-footed strike made sure the home side couldn't keep a clean sheet. The game finished 3-1 to Charlton Athletic which was a well-deserved victory. Possession-wise, Charlton dominated with a 60/40 divide. There were also 24 shots totalled by both sides with Charlton managing five on target compared to Rotherham's three.
Charlton's third consecutive win means they jump up into playoffs in sixth place. Rotherham remains fourth but are carrying some poor form with no win in three games.
With the season drawing to a close it could be tight for playoff spots. Charlton's next game is away to Bristol Rovers who are in 10th place while Rotherham host Fleetwood in 13th who have won four consecutive games. It just goes to show all games left will not be easy and the playoff spots are definitely getting interesting in League One.