Chelsea 1-0 Swansea City: 3 lessons for the Swans
Premier League Matchday 14 saw Swansea City lock horns with Chelsea at Stamford Bridge. The underdogs went under, crumbling to yet another defeat. The game provided many lessons for manager Paul Clement.
Taking points off the defending Premier League champions is a difficult task for any team. In Swansea's case, however, they were outplayed from start to finish. The 1-0 scoreline doesn't tell half the story.
The Swans started the match second best. It remained that way until the end. Although the defeat is now consigned to history, the Welsh team will continue to get bruised if things don't improve. Here are three lessons to take from the Chelsea game.
Not scoring deserves no reward
Swansea City has been dismal in front of goal this season. The attacking threat is quite appalling, perhaps even laughable. Paul Clement's men have scored only five goals in their last 11 league games, causing them to pick up just one win during that period. The bizarre run of form means they are already flirting with relegation.
Despite Alvaro Morata fluffing his lines on Wednesday night, the Chelsea striker's eight Premier League goals surpass the entire Swansea team this campaign. The Swans have found the net only 9 times in 14 contests. Through November, they failed to score. No Premier League team share such a poor record.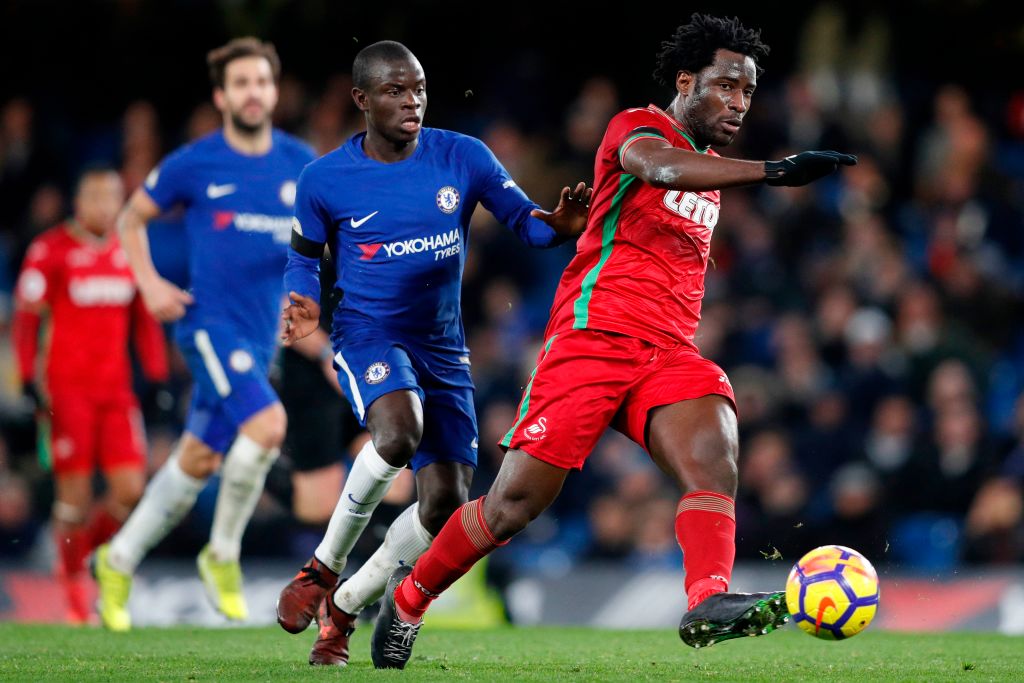 Swansea: Have equalled their Premier League club-record of failing to score in four straight matches
https://t.co/zIu2FD8Jz8
Against Chelsea, Clement's side had all bark and no bite, yet again. They failed to test goalkeeper Thibaut Courtois. As a result, the Swans faced a long trip back to South Wales with no points in the kitty.
Renato Sanches isn't a bargain
By July 2016, the world had taken special notice of a young, talented midfielder. His name was Renato Sanches. He had just outplayed most opponents to help Portugal secure a European Cup triumph. Sanches, deservedly, was named the young player of Euro 2016. He was also crowned with the European Golden Boy award. The £27.5 million Bayern Munich paid for his signature was believed to be a steal.
One year on, Sanches has failed to make a mark or claim a starting berth at Bayern. Swansea paid £5 million just to take him on loan. Is he a bargain at that price? The Swans may be having second thoughts after the youngster's embarrassing performance against Chelsea.
An evening riddled with wayward passing, poor positioning and reckless concession of possession; the Portuguese midfielder was duly replaced after the interval. Swansea must learn to stop hinging their hopes on "bargain-buys". Sanches needs time to find his feet.
The relegation battle starts now
Swansea City doesn't need reminding of its position on the Premier League table – the dreaded red zone that freaks everyone out. The defeat to Chelsea keeps the Swans second from bottom with a paltry nine points.
With five or six games remaining in the season, teams fighting for survival suddenly transform into the toughest to play against. Swansea's latest defeat, however, should teach a valuable lesson. There's no better time to start the relegation battle than now.