Should Chelsea treat Ethan Ampadu and Hudson-Odoi as new January signings?
Chelsea are in a colossal mess. After a flying start to the Premier League campaign under new manager Maurizio Sarri, they collapsed. The weekend loss to Arsenal opened the Champions League qualification door to both the Gunners and Manchester United.
Sarri made all the wrong choices. A poor start and awful mentality gave the Gunners an early lead in the Emirates stadium. Sarriball fragmented. Brief moments of brilliance were left behind by individual errors. Marcos Alonso nullified himself through poor positional awareness. Midfielders Mateo Kovacic, Ross Barkley, and Jorginho were horrible, to say the least. Eden Hazard again started as a false nine with Willian and Pedro providing the width but no finish.
Facing a transfer ban this summer for improper underaged signings, the Blues' academy might be their only solution. To date, it's the only one they've refused to try. Expensive imports come and go but youth players only do the latter. Michy Batshuayi left last January. Callum Hudson-Odoi is poised to follow in this window even though he and Ethan Ampadu may represent the best hope for the future.
Sarri ranted to the press about players' negative attitudes following the defeat to the Gunners, apparently forgetting where complaints took his two most recent predecessors.
Chelsea's midfield lives and dies with Jorginho. Since Tottenham drew the map for handling the Italian international, it's been mostly dying. He is the dynamic engine for the Blues. When he plays well, the team shines. When he doesn't, ugh. His lack of pace makes him too easy to mark.
Against Arsenal, Alexandre Lacazette and Pierre-Emerick Aubameyang's speed worked against him. A master at keeping possession, passing the ball back or to the sides, he waits on the press then produces the killer through ball. But it doesn't work when teams cut off his passing lanes with two or three players then press his outlet, as Arsenal did. He needs help from his midfield partner but isn't receiving it.
Mateo Kovacic is a good midfielder but cannot bring results. The Croatian international has not scored a goal since the 2016-17 season. His potential return to Real Madrid only makes him less of a long term solution. Ross Barkley can't match Jorginho's passing skills. Sarri already confirmed Danny Drinkwater is not in his plans. Ruben Loftus Cheek is now facing another frustrated injury spell at Stamford Bridge. Where does the manager turn?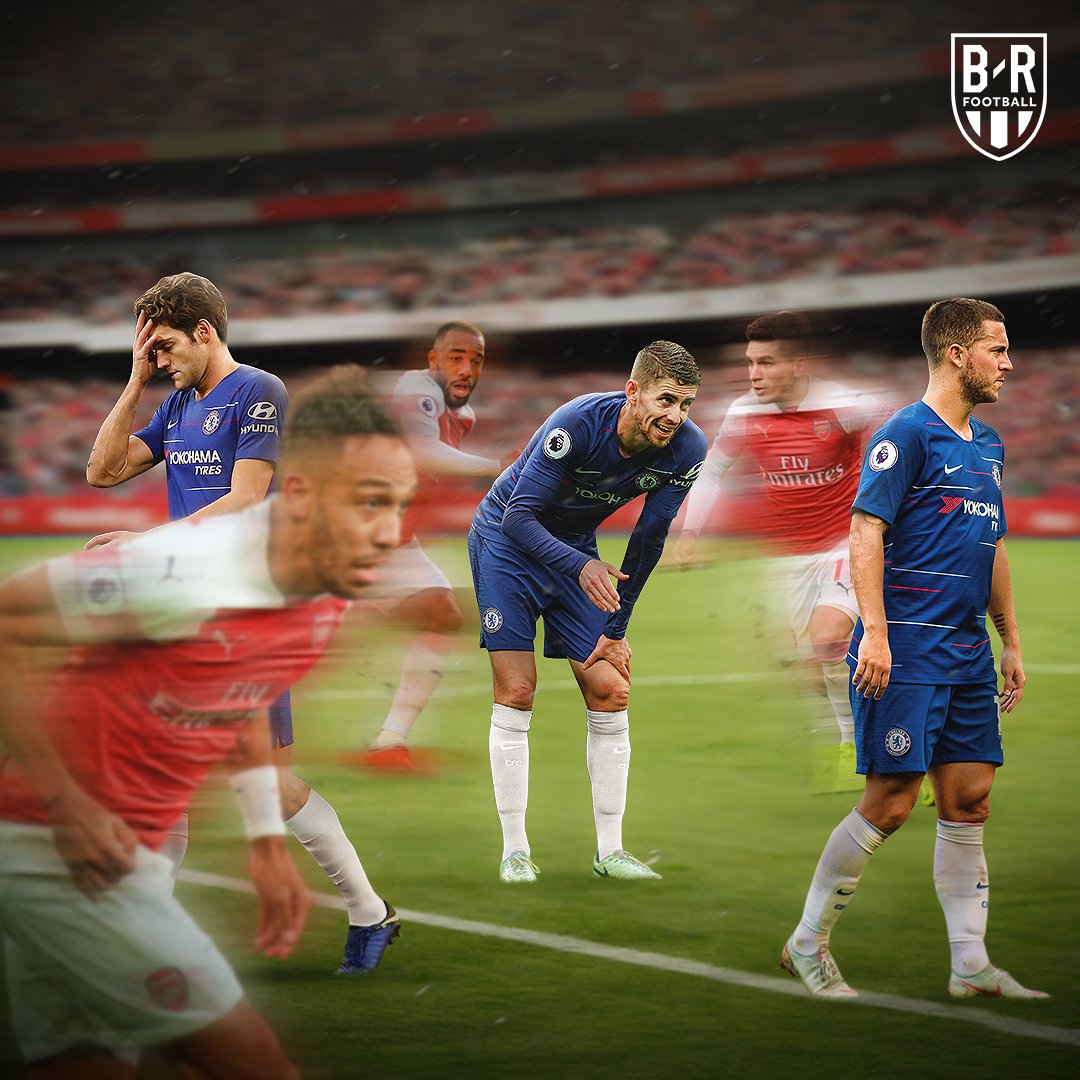 Why not Ethan Ampadu? The Welsh international is something else. From his roots as a centre-back, he's shown promise as a d-mid. His ability to play from the back and generate passing triangles is what Sarri needs. He's admitted awareness of Ampadu's potential but it can only be realised through playing time. For a teenager, he reads the game well. In addition, he offers the pace Jorginho lacks. Despite seeing just 18 years of life, he plays like an older self.
Paul Tisdale summed it up when the youngster played for him at Exeter City.
"The biggest compliment I can pay him is that he plays like a 35-year-old.
It's time Sarri showed some trust in the youngster.
Chelsea's attack is also under constant criticism. Strikers Alvaro Morata and Olivier Giroud are not converting chances. Playing Eden Hazard as a false nine doesn't allow him to come back into the midfield where he can be so disruptive. Pedro and Willian are fading on the wings. The skill remains, the requisite pace is gone. Callum Hudon-Odoi's time should be now.
His performances in the Europa League while leading the forward line as well as cameos in the Premier League bring fans to their feet. At 18, he already carries an impressive bag of tricks that, added to blistering pace, make him entirely unpredictable. His presence on either wing adds dynamism to a flat Chelsea attack.
Gonzalo Higuain arrives this week to lead the line for Sarri as he once did at Napoli. His presence only makes Chelsea slower in a league that thrives on pace. Chelsea keep turning over their star-studded roster and running through managers like Game of Thrones runs through heroes. Meanwhile, they sell or loan off youth players who have dominated the U23 Premier League for the past half-decade. It's time to break the glass ceiling.