Chelsea, Manchester United youth face steep learning curve
We've all seen the nature documentary or Youtube clip where the cute little bear cubs come across a skunk. Unafraid, they run up to play with it, learning a hard lesson while Pepe le Pew strolls off with his tail proudly in the air. If you haven't seen that video, then surely something similar. Maybe it's puppies or a toddler. The point is that youngsters of all species, including human, are brave until they learn to fear. In part at least, that explains the recent struggles among elite football clubs in the Premier League and beyond.
On Sunday, Chelsea surrendered the lead in Frank Lampard's Stamford Bridge debut as manager, settling for a draw against Leicester City. Mason Mount capitalised on Wilfred Ndidi's error in the first half to steal the ball, break in on goal and jam a shot past Kepa Arrizabalaga to open the scoring. The youngster could have gone into the break with a hattrick but failed to take his chances. He wasn't the only one.
On Monday, Manchester United dominated the first half at Molineux, didn't take their chances in the same manner they did against Chelsea the week before and allowed Wolves back into the game in the second half. It was the second time in 2019 that Ole Gunnar Solskjaer's United surrendered a one-goal lead away to Nuno Espirito Santo's Wanderers. The best that can be said is this time they didn't lose.
On Friday, Barcelona opened their season at San Mames. Ernesto Valverde started a few youngsters in his lineup, including Carles Alena and Riqui Puig but the Blaugrana couldn't break through Athletic Bilbao's defences even after veteran Ivan Rakitic came on in the second half. Aritz Aduriz made them pay at the death.
In all three cases, the smaller clubs strolled off the pitch with their tails proudly in the air.
You can argue age has nothing to do with it. United, Chelsea and Barca each failed to take their chances. True, but confidence is less shaken when you've enjoyed more success. Given the La Liga champions can field veterans like Rakitic, Sergio Busquets, Gerard Pique, Luis Suarez, Arturo Vidal, Antoine Griezmann and that Argentine fella whose name escapes me, they'll likely sort things out sharpish. Chelsea and United have their work cut out, however.
Last week, the two met at Old Trafford. One side [Chelsea] failed to take their chances early but the other [United] were clinical in the second half, walking off with a 4-0 victory. Lampard's youngsters didn't know how to respond when smacked in the face. Emboldened, Solskjaer's lads played with joyous abandon.
This week against Wolves, it was United's turn. The Red Devils failed to kill off the game while in ascendance. After the interval, Nuno sent on Adama Traore and the home side amped up the pressure. Suddenly, United were making errant passes and foolish choices, giving up possession in midfield or worse, their defensive third. Their apprehension was palpable. Eventually, Ruben Neves exploited their fear with a trademark volley from just outside the box.
In the Chelsea/Leicester match, Wilfred Ndidi proved the value of experience, making up for his first-half error by heading home the equaliser from a second-half corner. The Nigerian is only 22 but has two seasons as a Premier League starter under his belt and more than a century of matches in all competitions for the Foxes. He's practically an old man.
In contemporary football, pace and pressure are the priority. Work hard. Run hard. Don't stop. Don't give your opponent time to think on the ball. Young bodies are better equipped to expend that much energy for 90 minutes. Clubs are signing or promoting raw youth like never before. On the other hand, experience allows you to act under and respond to pressure. Veterans will make fewer mistakes and not be rattled when they do.
Unfortunately, those who mature as quickly as Ndidi are few and far between. Manchester United fans are still waiting for Marcus Rashford [21] and Jesse Lingard [26!] to take it to the next level. Both have more Premier League games under their belts than Ndidi but seem to have plateaued after promising starts to their careers.
Rashford failed to convince Solskjaer when handed the No.9 role last year. He's back on the wing while the more mature Anthony Martial struts his stuff in front of goal.
Either Lingard was overrated as a youngster and lucky to score all those timely goals or his preoccupation with personal business and social media is distracting from his game. He appears to be Ndidi's opposite, too immature for his age. His only goal in 2019 came in the FA Cup fourth-round defeat to Arsenal in January.
I'll grant you this. More is happening between goals in this era than in the past. Athleticism boosts the excitement. Watching teams try to cope with the constant pressure is highly entertaining. But the balance between youth and experience can't be lost.
Liverpool proved that with their Champions League triumph last season. Jurgen Klopp's heavy metal football is filled with frenetic pace and energy yet only four players in his squad are under the age of 25.
Both Naby Keita and Divock Origi are 24. Keita was used frequently in midfield but Klopp often substituted him for Jordan Henderson [29] or James Milner [33] in critical moments. Origi came up huge in the semifinals against Barcelona and again against Tottenham in the final but isn't trusted to supplant anyone from the trio of 27-year-olds, Roberto Firmino, Mo Salah and Sadio Mane.
Joe Gomez, 22, provided strong cover at centre-half and right-back when injuries hit the squad in the early doors. In the season's second half, though, his own injury put him on the shelf. Would the Reds have progressed as far had Gomez been paired with Virgil van Dijk rather than the 28-year-old Joel Matip? Remember how key the German-born Cameroonian's performance against Barcelona was to the Merseysiders' progress? Could Gomez have handled the moment with the same composure?
Only the runt of the litter, 20-year-old Trent-Alexander-Arnold, locked down a starting role in a squad where the average age is 26.7. Like Ndidi, he is mature beyond his years but also benefits from the wealth of experience surrounding him.
Pep Guardiola's Manchester City squad makeup is strikingly similar to Liverpool's, averaging out to the same age with two or three 30-somethings at the core and younger players on the fringe. City hasn't cracked the Champions League egg yet, but their domestic dominance is a direct product of an ideal squad balance between Raheem Sterling and Bernardo Silva's youthful vigour and David Silva and Fernandinho's steady leadership.
The younger Silva [25] will take over for the elder [33] next term and 23-year-old Rodri was acquired this summer to inherit the 34-year-old Brazilian's role. Will they be ready to lead in the same manner as their predecessors or will the Sky Blues' silver lining playbook encounter a dark cloud in 2020/21? Pep tried to go young with Gabriel Jesus two seasons ago but quickly learned that Sergio Aguero's maturity better served his agenda.
Tottenham are slightly younger, averaging 25.9 years. Mauricio Pochettino affords greater opportunity to his greener players than Klopp and Pep which may explain why he's a step behind the pair when it comes to winning silverware. He hasn't been afraid to let Kyle Walker or Kieran Trippier depart just as they enter their prime. On the other hand, the Argentine clings to his Belgian centre-half partnership even though both Toby Alderweireld and Jan Vertonghen are now north of their 30th birthdays.
Meanwhile, Chelsea and Manchester United focus heavily on their U25s this season. The Blues must because a transfer ban mandates it. The Red Devils turned to the nursery after expensive star power failed to do the job in the six campaigns since Sir Alex Ferguson retired.
Although slightly younger than Manchester United on average [26.3 MUFC, 26.0 CHE], Frank Lampard still has veterans who can play for 90 minutes in Olivier Giroud and Cesar Azpilicueta. Unfortunately, the Frenchman degenerated into a cup specialist last term. Giroud scored a miserly two Premier League goals in 27 appearances while potting 11 in 14 Europa League outings. Starting him regularly can only blunt Super Frank's attack.
Greybeards Willian and Pedro will rotate with Mount and Christian Pulisic. The 27-year-old Jorginho may also develop into a leader now that he's had a full season to adapt to English football. The next generation of Blues, who also include Ruben Loftus-Cheek, Andreas Christensen, Michy Batshuayi and Tammy Abraham, at least have a measure of support as they develop.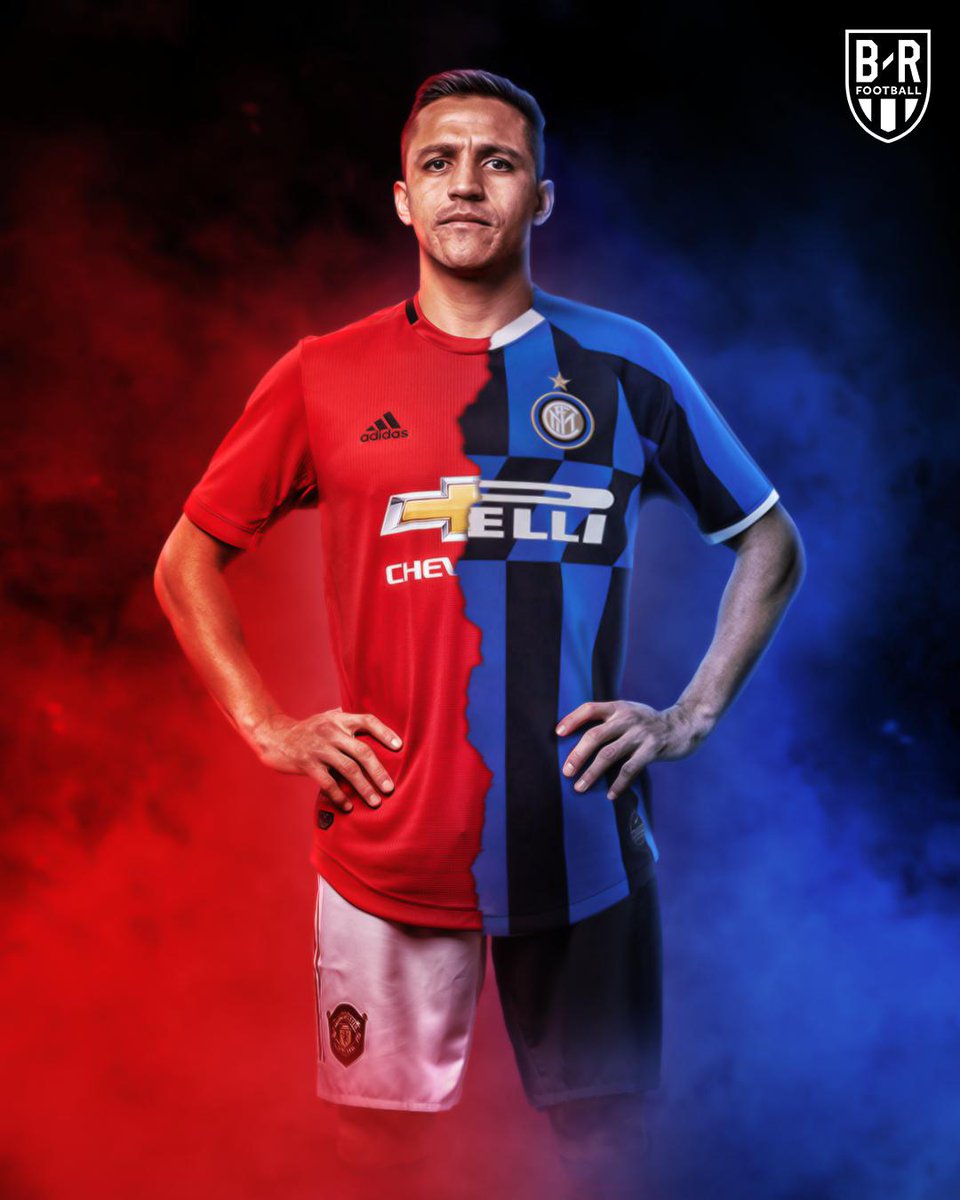 United, on the other hand, are much more starved for leadership. Their older players can't handle the pace of the Premier League anymore. Ashley Young can only provide cover for Luke Shaw and Aaron Wan-Bissaka. Nemanja Matic now backs up Scott McTominay. Juan Mata comes on for Andreas Pereira or Jesse Lingard. Chris Smalling [29] is relegated to the bench alongside the old-before-his-time Phil Jones who, at 27, plays like he's 34. Alexis Sanchez [30] could be sold before the UEFA transfer window closes. His ridiculous wages sit behind Rashford, Anthony Martial, Lingard, Mata, Daniel James and Mason Greenwood in the pecking order.
In time, the young stars on both clubs will gain experience. They'll learn through trial and error how to take their chances and close out matches. Fans, especially of United, should understand they won't win anything in the interim, however. Not without a capable veteran or three anchoring the lineup to show the fresh-faced cubs how to remain brave in the face of real danger.