Does Chelsea need a creative playmaker in January?
Should Lampard target a playmaker in January?
As Frank Lampard must've discovered, there are upsides and downsides to opting for a youthful front-line. Tammy Abraham's coming-of-age stands a shining example of his managerial strengths. But Chelsea's attacking power is being held back by a creativity drought.
Whatever is done, there looks to be no internal solution. Finding another Eden Hazard is perhaps impossible. That doesn't mean the Blues won't find someone to change their dynamic. There's a need for an x-factor to break the inconsistency.
More than a Lampard itself, they need a Cesc Fabregas. The person who can find the cutting-edge passes and spot the instinctive movement of Abraham & co. Of course, the Spaniard isn't a viable option anymore, but there's a certain someone who could be there for the taking.
Jack Grealish is soaring at Aston Villa. Once compared to Hazard by then-loanee Abraham, he could be a somewhat discreet replacement. With the knack for scoring stylish goals and bringing that "wow factor" with his dribbling ability, he can get Stamford Bridge roaring again.
The 22-year-old also possesses an enlightened vision, allowing him to find the through-balls not many can at Chelsea. Sure, with the Villans fighting relegation, they wouldn't give him up easily. Wilfried Zaha is another option, with the Ivory Coast international seemingly always on the verge of leaving Crystal Palace.
He's packed with trickery and pin-point delivery to brighten their clarity. But with Christian Pulisic forming a friendly rivalry with Callum Hudson-Odoi on the left, Zaha's arrival would backtrack their development. If it is blooming young talents Lampard wants, then Eberechi Eze stands as the potent bomb.
The QPR #10 is taking the Championship by storm. He's also making sure his side aren't fighting for relegation. But if a call from the London-giants arrives, he wouldn't be hesitant at changing places. With ten goals, six assists as well as earning eight man-of-the-match awards for his heroics, the Nigerian's a special talent.
He'd be the proactive playmaker they're lacking to keep breaking defensive lines. Of course, money isn't a factor for Roman Abramovich's side. It's about getting the right player to mix with their blooming youngsters. Eze's cut-out for the challenge, having enough talent to thrive alongside Chelsea's young guns.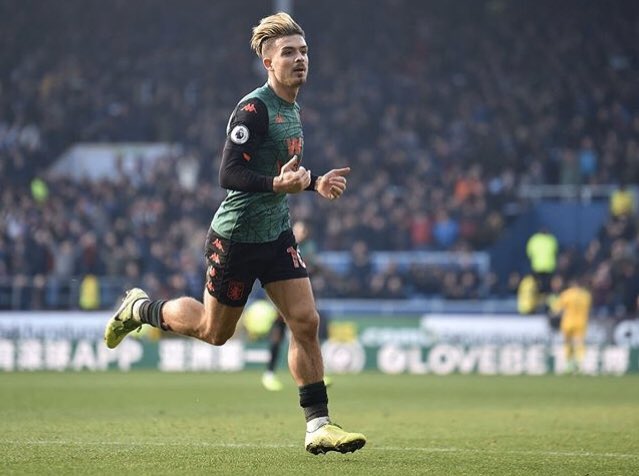 Jack Grealish has created 15 chances in his last 4 Premier League games - an average of 3.75 per game.
Elite playmaking numbers. 🧙‍♂️
https://t.co/TyuhePAp1h
Any incomings in an advanced midfield role pose questions on Mason Mount's regularity. But the 22-year-old is being moulded into something special by Lampard. He needs time and a suitable alternative to keep that fire burning. It's due to his indecisiveness which calls for a creative figure.
Moreover, it's unfair to burden the deep-lying midfielders into acting as auxiliary playmakers when things aren't going their way. N'Golo Kante's selflessness compels him to do whatever he's told to. With unmatched energy levels, he's also being more influential in stitching together chances in attack. But his strong-suit is running opponents ragged into dominating midfield. Not finding the killer passes.
Mateo Kovacic, as well as Jorginho, are also more comfortable dictating the tempo in midfield. Rather than piling extra responsibilities onto them, the Blues must search the market for that missing spark. At this point, they'll probably give priority to strengthening their backline which is understandable knowing their inexperienced defensive core.
However, rather than looking for strikers, they must get someone to evolve the ones they already possess. Abraham is capable of bigger things if given the appropriate delivery through the lines while Michy Batshuayi's a more than decent back-up, being a real fox in the box.
Chelsea still has a lot to play for this season. But in order to produce bright results in the three competitions they're in, there's a need to extinguish inconsistency. In order to turn those home losses into wins and start flourishing on bigger occasions, a more impactful playmaker must be ushered in to unleash their attacking might.