Can Lampard address Chelsea's defensive issues in the January window?
The Blues legend finally gets to spend. Can he do it wisely?
Chelsea began their Premier League campaign poorly under new boss Frank Lampard. The Blues suffered a 4-0 thrashing against Manchester United in the opening fixture followed by a loss to Liverpool in the UEFA Super Cup, albeit this time in a penalty shootout. It was late September when Chelsea's results finally took a U-turn, winning six league games in a row. They didn't suffer defeat again until meeting Manchester City in November.
The Blues can't hide the current top six's worst defence, conceding 25 goals in their first 17 matches. Only Tottenham and Burnley are more vulnerable, among clubs in the table's top half and Chelsea's weekend victory over Spurs has something to say about that. Frank Lampard's backline is sloppy, weak, too easily penetrated. Chelsea's historic comeback against Ajax in their 4-4 Champions League group stage match should be remembered for the Londoners' defensive wobbles rather than their defiant attitude.
Academy graduates Fikayo Tomori, Andreas Christensen and Kurt Zouma all hold prominent roles but not with the customary firmness. None show the promise to lead from the back.
Cesar Azpilicueta is a full-back. With Reece James emerging this season, the Spaniard shifts into the middle at times. At 30, he is strictly average, becoming more exposed as the season progresses. Marcos Alonso lost the left-back spot to Emerson this season because of his poor defensive discipline. Kepa Arizzabalaga was bought for a record fee to replace Thibaut Courtois. Not only is his attitude subpar, he lacks the authority a young defence needs behind it. Their mistakes aren't his fault but he bears at least partial blame for their lack of confidence.
Antonio Rudiger returned after being sidelined for more than three months. When fit, the 26-year-old German international is a defensive stalwart but he is the only one. David Luiz shifted to city-rivals Arsenal in the summer and Gary Cahill moved to Crystal Palace. Their replacements remain unidentified.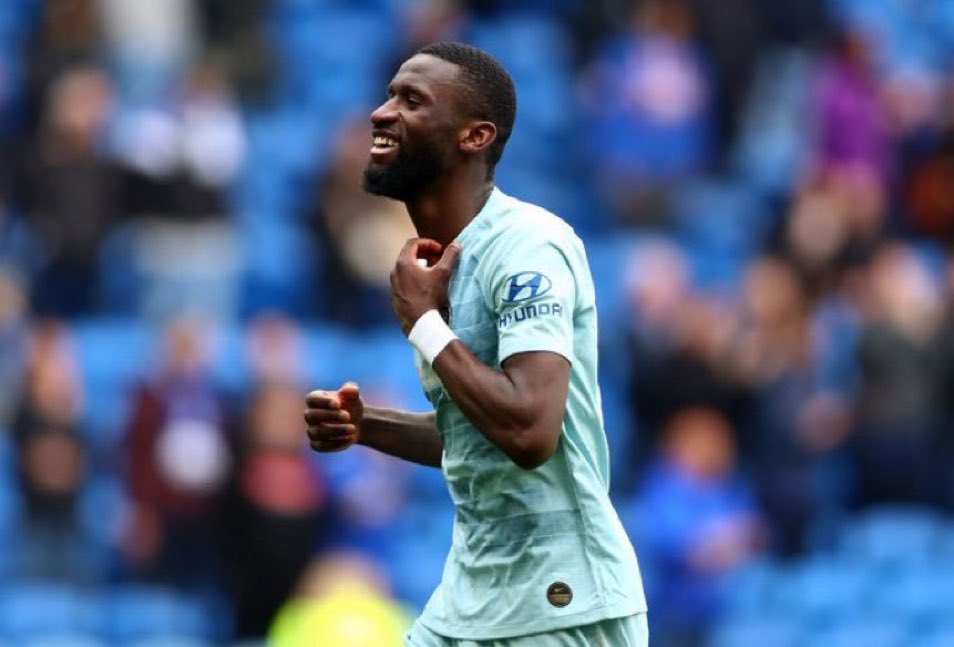 We've experimented with Zouma-Tomori, Christensen-Zouma, but yet there are still lapses, so I can't wait to have Rudiger back and i hate to say this, he's looking like our best defender now. Let's see what Rudiger-Tomori can bring. Zouma is shit, Christensen is too weak. End Of!
https://t.co/qsaJ1OB5wF
Lampard likes to press aggressively to win the ball as soon as possession is lost. With a suspect back four, space is there to exploit. Opponents who can transition into attack quickly force panic and more errors. Chelsea's record is better against lesser clubs who absorb pressure, worse against aggressive sides who press like they do. The high press is also the reason Lampard has beaten former boss Jose Mourinho in their two meetings thus far but not Liverpool or either of the Manchester giants.
Chelsea needs to upgrade their defence to maintain their top-four status. Their four-point advantage over Sheffield United looks solid but had Tottenham and Manchester United won on the weekend, their position would be far more tenuous. Spurs would be in fourth with both Uniteds a point behind the Blues and Wolves within two, the trio threatening to send the Stamford Bridgers tumbling down the table. They also face Bayern Munich in the Champions League Round of 16 in February. Robert Lewandowski cannot wait.
With the transfer ban lifted, Lampard has an opportunity to acquire the right players. Right age. Right style. Right attitude. Right position.
The club is heavily linked with Crystal Palace's Wilfried Zaha. The move makes no sense. The same goes for Jadon Sancho. Callum Hudson-Odoi and Willian fight for the right-wing position now. Lampard doesn't need to be further spoiled for choice in advanced areas. Midfield and attack are manageable at this point. Rather, he desperately needs defenders and central defenders at that.
Leicester City's Ben Chilwell is out of their reach at the moment. The 22-year-old left-back would be an absolute idiot to leave behind what Brendan Rodgers is building for a less promising situation elsewhere.
Nathan Ake is more like it. The Dutch defender left Chelsea in 2017 for Bournemouth. Under Eddie Howe, Ake has been of the league's best centre-backs. If the Blues trigger the £40 million buy-back clause in his contract, he can be theirs again. The bad news? Injured, he isn't expected back before mid-January.
The club is also linked to Monaco teenager Benoit Badiashile. Teenager is a frightening word when applied to central defenders, however. Even after starting 12 games in Ligue 1, he remains unpolished. His acquisition would only hinder Tomori's development.
A wildcard entry might be New York Red Bulls defender Aaron Long. With former Major League Soccer stars Miguel Almiron and Alphonso Davies making the cut in Europe, the 27-year-old Long could find his way at Stamford Bridge. While MLS quality can't compare with the Premier League, Long's physical style suggests he can make the leap. His £4 million release clause surely appears to the newly cost-conscious Chelsea board and USMNT star Christian Pulisic has already the club to keep tabs on him.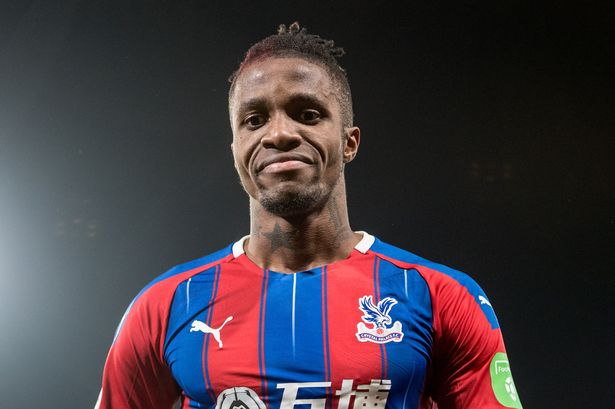 Chelsea have one of the worst defensive records in the league this season. I'm surprised that CFC are supposedly ready to pay £80m for a winger when fixing the defense should be the 1st priority. Use this money for a WC CB!
"Attack wins you games, defense wins you titles" - SAF
https://t.co/W2wujfLOPx
The one quality that Ake's youth and Long's inexperience at this level hinder and Chelsea desperately need in front of goal is credible leadership. Finding a commanding centre-half in the January window is next to impossible, though. No one is cloning Virgil van Dijk. Whoever Lamps picks up on the market, he needs to adjust his tactics to protect his rearguard.
Primarily, Super Frank deploys a 4-2-3-1 or 4-3-3 but went with a 4-1-4-1 against Bournemouth and 5-4-1 against Spurs in Chelsea's last two matches. Although a three-man backline resulted in a 5-2 win over Wolves, the Blues don't have sufficient depth at the position to adopt the formation permanently. When he uses it, however, the wing-backs are primed to counterattack when Chelsea win the ball and Lampard's double pivot can stay at home, like Liverpool's, to prevent opponents from launching their own counters.
In that context, acquiring Ake and/or Long could provide the foundation Chelsea needs to finish the campaign strongly.