Chris Smalling continues to remain consistently inconsistent
Background Image Via: Pixabay. Used under Creative Commons.
Manchester United's defence has been their biggest concern this term. That much is obvious. It all stems back to an unwillingness to invest in a centre-back over the summer. In the end, perhaps that's what cost Jose Mourinho his job...
Anyway, credit where it's due, Ole Gunnar Solskjaer's winning mentality and morale-boosting methods are even working wonders on the Red Devils' back line. Victor Lindelof is looking better than ever, Eric Bailly seems happier, while Phil Jones has miraculously kept himself off the treatment table. Then you have Chris Smalling who's just returned from injury.
The former Fulham centre-back has played just two games over a three-month span. He was mightily impressive in both. Against Fulham, it looked like he'd never been away. Alongside his English compatriot Phil Jones, the pair kept Aleksandar Mitrovic extremely quiet. When Smalling was named in the starting line-up to take on Chelsea at Stamford Bridge, eyebrows were raised; my own included. Again, the 29-year-old was flawless. Positionally he was excellent, he was strong in the air, while dealing with the brilliant Gonzalo Higuain wonderfully well.
As he's slowly beginning to approach his career's prime, perhaps the penny has finally dropped for Smalling. So often there has been a great two-month spell followed by a similar period of time with nothing but mistakes. That's what makes him so frustrating to watch for the Old Trafford faithful. Maybe that's why Gareth Southgate opted against taking the accomplished defender to Russia to partake in England's brilliant World Cup run. I guess we'll never know.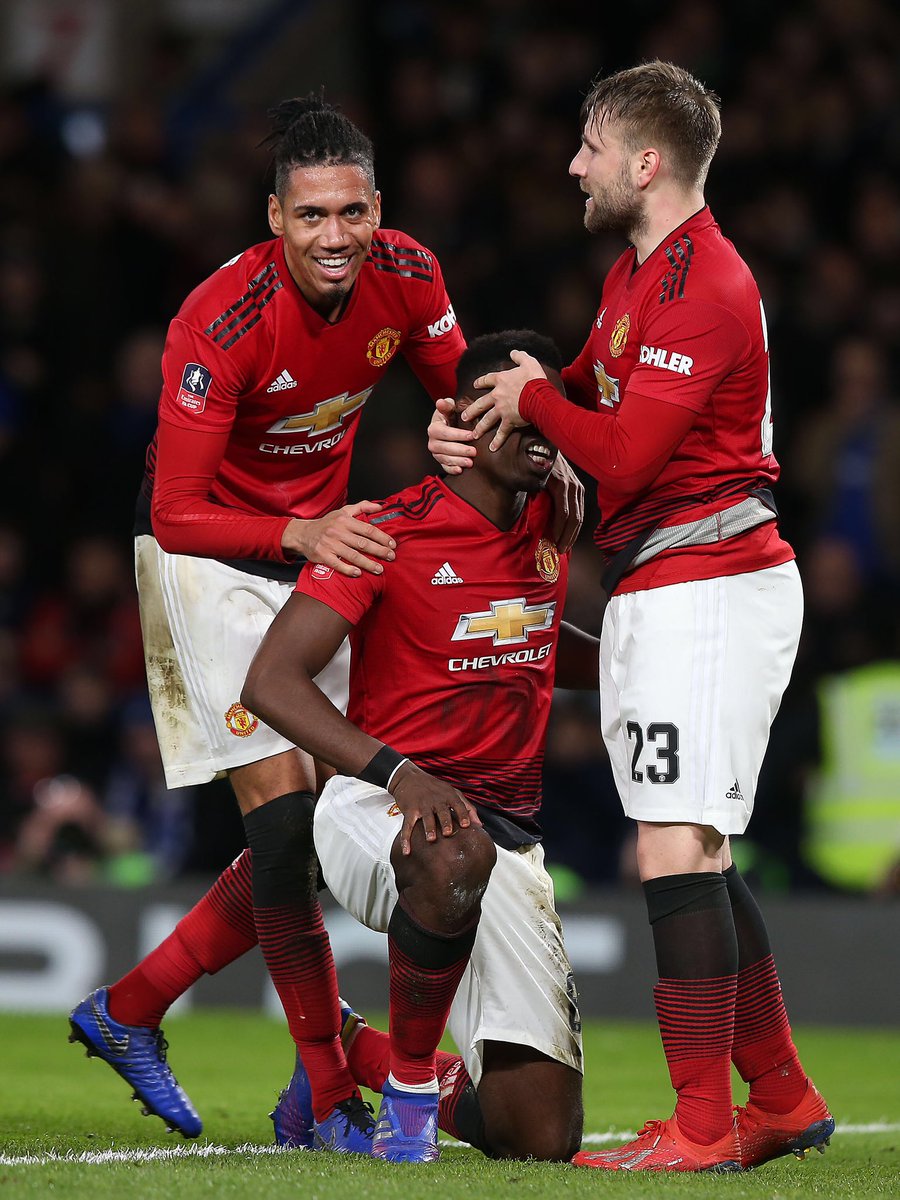 His inconsistency is what makes it so tough for managers to sell Smalling. I don't think it's a stretch to say that he's up there with the Premier League elite on his day. It's just annoying that he's either capable of putting in a 10/10 display or a 2/10 display. There is no in between.
Smalling is now deep into his ninth season at United, that's just one away from a testimonial. The majority probably still want him gone as they've seen how bad he has been down the years, but there is a player in there. Imagine how even more frustrated Red Devils supporters would be if he ended up moving to a title rival and playing a big part for them?
I guess what I'm trying to say is Smalling is tough to gauge. I understand why he divides opinion like no other. He goes from getting himself sent off in daft circumstances against Manchester City, to dropping a truly unbelievable display in an extremely difficult away FA Cup tie against Chelsea at a stadium where United tend to struggle. If you can live with, or even limit the mistakes that he makes, Smalling is certainly worth keeping around. Ironically, he and Jones are probably the reason why the powers that be at Old Trafford felt it'd be better not to sign a new defender. But honestly, I'd sooner see Jones, or even Marcos Rojo leave the club before Smalling says his goodbyes. At least the former non-league player has his uses, and he looked like the perfect partner for Lindelof on Monday night; albeit a small sample size...