Could Champions League elimination work in Inter's favour?
Will the Europa League hinder or enhance the Beneamata's Scudetto bid?
Just when things were going swell for Inter, the football gods decide to throw a curveball. Sitting at Serie A's summit, the Nerazzurri just needed a win over Barcelona's B-team to guarantee qualification for the Champions League knockout stages. It wasn't meant to be.
In a night where the Fates had headaches, two Inter goals were chalked off for offsides. Romelu Lukaku scored but also missed more than one sitter. Meanwhile, Barca's youngsters broke the Beneamata on the break and Borussia Dortmund won their match, sending the Italians spiralling into the Europa League.
If it was any other group, Antonio Conte's side would have waltzed into the last 16. On the other hand, elimination may not be that bad. Conte's European record is mediocre. The Nerazzurri weren't anticipating a European miracle. The priority was always snatching the Scudetto from Juventus' grasp.
Inter function well in Conte's system. Serie A defenders are yet to figure out the Romelu Lukaku/Lautaro Martinez combination even though the duo lack the elite mentality necessary to thrive against top European sides. Other than Diego Godin, the midfield and defence possess little to no Champions League experience either. It's little surprise they buckled when circumstance conspired against them.
Failure is the best teacher. Elimination at the group stage begins the learning curve for this squad. Conte will focus on Serie A and his youngsters will find unexpected opportunities on Europa League Thursdays. Even so, the likes of Sebastian Esposito, Nicolo Barella, Valentino Lazaro, Stefano Sensi and Matteo Politano can gain much-needed seasoning by pulling double duty.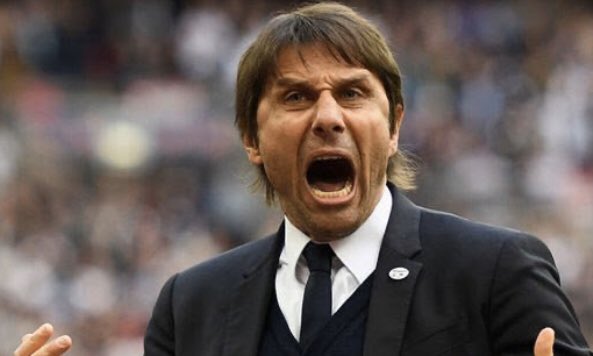 While Conte is fixated on domestic matters, it's no real secret the Bianconeri are desperate to add a European crown to their tally. Having invested in Champions League master Cristiano Ronaldo, Maurizio Sarri is under pressure to go all the way in Europe. The Beneamata can capitalise on that pressure. Sarri won't be able to rest players as the fixtures pile up in the New Year. The Old Lady has depth to be envied but fatigue catches up with every squad in April and May. Less concerned about Europe's secondary competition, Inter will be well-rested come spring. They'll be able to dig that little bit deeper.
The real challenge is to maintain concentration after their set-back. Conte's players were distraught after being eliminated. The Italian must prove his man-management ability by restoring their confidence and getting his squad back to firing on all cylinders. There's still a long way to go in making certain this season doesn't fall apart like recent ones.
Not only the Scudetto but the Coppa Italia's is a coveted title Inter haven't won in over eight years. Fans have a stronger emotional connection to the domestic cup. The Curva Nord would love nothing better than to rip it from the Bianconeri's grasp.
Consistency is key for the Nerazzurri to redeem their recent failures. Nothing good will come from wallowing in misery. Defeat to Barcelona in the Champions League wasn't a roadblock; it's an open highway.