Could Leeds United miss out on Premier League again?
Will promotion evade Bielsa and Leeds for the second season running?
It's been 16 years since Leeds United last played in the Premier League. They seemed certain to gain automatic promotion last season, but a patchy run-in dropped them into the playoffs where they failed to progress Worryingly, the present campaign begins to resemble the past.
"Leeds are falling apart again," sang Queens Park Rangers fans as their side held out for a 1-0 win at the weekend. It was sweet revenge after Leeds beat the Londoners 2-0 at Elland Road in November.
Marcelo Bielsa's men bossed possession but didn't create much, spurning a golden chance to draw level from the penalty spot. The defeat cut Leeds cushion over third-place Fulham to three points albeit with a game in hand. Not enough to panic? Tell that to Peacocks' fans.
After entering 2019 top of the Championship, their destiny was safely in their hands. Since returning from League One in 2010, the Whites were never so highly placed at the midway point. There was genuine hope Elland Road would host Premier League football. Then Leeds stumbled.
To start 2020, Leeds sat nine points clear of the playoff spots but they've headed south again. Two defeats in as many games, without a goal, allow the pursuit to close ground. Failure to score should concern manager Marcelo Bielsa more than anything.
Kemar Roofe was a big loss in the summer. In his place, Leeds banked on Patrick Bamford. The 26-year-old posts good numbers, scoring ten goals in 27 appearances. His form dipped in the last month, however. Bamford hasn't found the net in five games. With Eddie Nketiah recalled to Arsenal and Bielsa reluctant to field young Ryan Edmondson, Leeds need another option.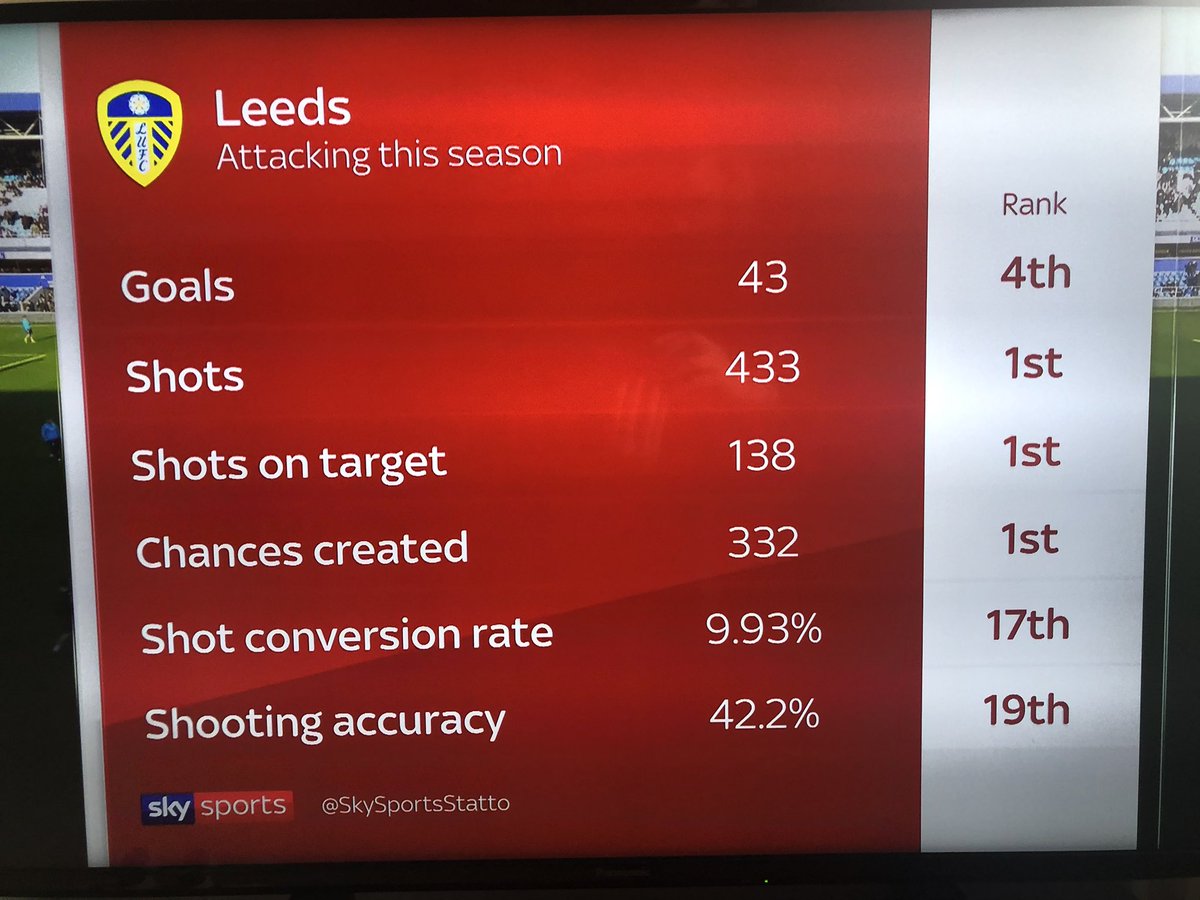 Bielsa fields a solid back four and Kiko Casilla is a steady presence between the sticks. Their 24 goals conceded rank second only to Brentford's 21. The Argentine boss relies on a regular starting XI, seldom making unforced changes. Consistency is the watchword for Leeds but, in a gruelling 46-game season, maintaining is easier said than done.
Surprisingly, the club hasn't signed an outfield player in this transfer window. They didn't have a big squad to start and now that Nketiah and Jack Clarke returned to their respective North London clubs, you'd think Bielsa would welcome a warm body or two. Yet, the Gunners and Spurs recalled them because they weren't receiving playing time. Five Leeds players have played every minute of their 28 games to date. Fatigue threatens to be a problem in the coming weeks. An injury or two to key players could create a crisis.
Leeds next two games are home to Millwall and Wigan. Six points would allow everyone at Elland Road to breathe easier. Anything less might raise a panic. At worst, Leeds should finish in the playoff places but fans don't want to relive that agony.
For the moment, Bielsa preaches calm. The players remember last season's slide. He expects them to prevent a recurrence. The manager remains steadfast in his approach despite a history of late-season fades at various clubs. Outside the top flight for nearly two decades, Leeds cannot afford to humour him if the Cottagers overtake them. If the Mad Scientist won't compromise, a change may be countenanced.