Coutinho confirms his commitment to Liverpool
Amid rumours of a move to Barcelona, Philippe Coutinho has signed a new long-term contract with Liverpool which will keep him at the club until 2022.

The Brazilian's pledge to stay at Anfield will certainly make Liverpool's title push a lot stronger. Over the past few years, Coutinho has been a devastating player in the Premier League with trickery, flair and many goals from distance. An ankle injury against Sunderland disrupted his form this season and kept him on the sidelines for a month and a half. In Coutinho's first few games since his injury, he has struggled to recapture his immense form however I fully expect him to double his goal tally of five from the first half of the season at the very least.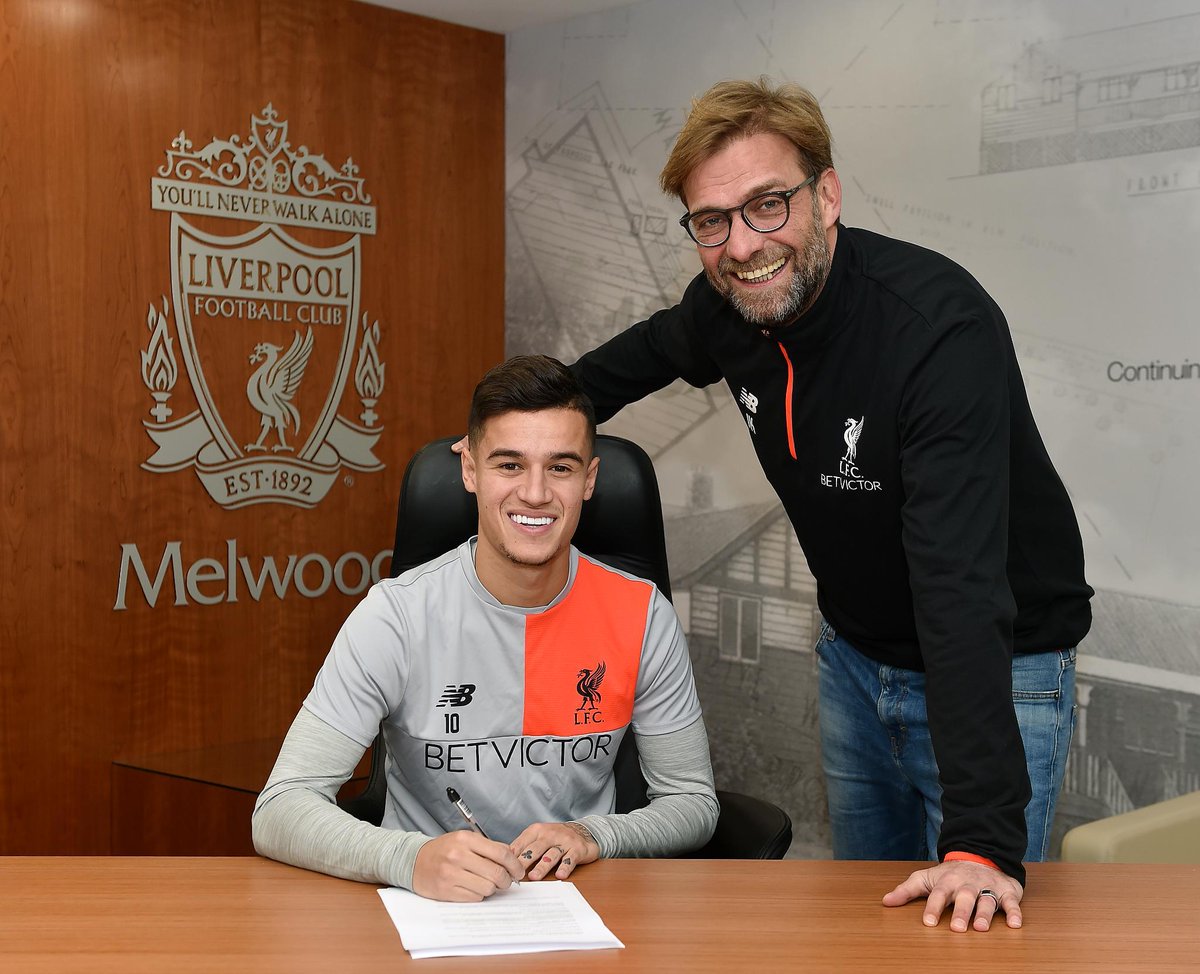 Coutinho has been rewarded for his commitment by becoming the highest paid player at the club and reports suggest he is on a £150,000 a week. I do not want to say this is deserved because the amount footballers are paid today is ridiculous but he should be the top earning player at Liverpool. Before the new deal Jordan Henderson, James Milner and Daniel Sturridge were all on higher wages than Coutinho. The English trio are all receiving over £100,000 a week but are certainly not as influential as Coutinho on the pitch. A combination of the Barcelona rumours and wage differences with other players are perhaps what secured the new deal for the Brazilian.

Even with Coutinho putting pen to paper, some Liverpool fans may still be sceptical about holding on to him in the long run. A few years ago Liverpool was delighted when Luis Suárez signed a long-term contract with the club but just seven months later he transferred to Barcelona. Occasionally contract extensions can be used for the sole purpose of increasing a player's value but I do not believe this is the case with Coutinho. Liverpool is keeping one of their best players satisfied and I think Coutinho will stay at Liverpool for at least a couple more years. It is extremely tough to cement a place in the Barcelona team and the Brazilian has many years ahead of him to improve as a player.  He is only 24-years-old and should just enjoy being a star player for a major Premier League team.
Looking back to when he first joined the club in 2013, it is hard to believe that Coutinho was bought for just £8.5 million from Inter Milan. Liverpool's #10 was in the 2014/15 PFA team of the year and has scored 26 premier league goals for the club. Whenever he's 20-30 yards out and preparing to shoot I instinctively look at the top corner of the goal because more often than not, that's where the ball ends up. His finesse shots are incredibly accurate and this precision also makes him a dead-ball specialist.  When he's not scoring screamers Coutinho is creating chances for his other teammates and Klopp's attacking mentality is bringing about the best in the Brazilian.

Liverpool host Chelsea on 31st January in a title-defining game. The Reds will need their talisman to be at the top of his game if they want to pick up three points against the London club. With a new contract signed Coutinho must now focus on the task ahead for Liverpool and a win against their title rivals on Tuesday could be a massive statement of the club's intentions for the season.