Homeless again: Coventry City owners must swallow their pride
They've already endured one season away from their home in recent years, now Coventry City must do so again in 2019/20 after failing to find an alternative solution.
The club has announced that they've agreed upon a ground-sharing deal with Birmingham City to play 'home' games at St Andrew's Stadium over the next twelve months. It will see fans undertake a 40-mile round trip, though admittedly this is better than the 65 miles they trekked to Northampton in 2013/14.
This is of little comfort to Sky Blues supporters, who would have been quietly hopeful that the club could reach an amicable deal with Wasps to stay at the Ricoh Arena. However, as the EFL's deadline to declare capacity approached, talks broke down and City were forced to declare a ground-share as a last resort.
The issue stems from the sale of the stadium to the rugby union club in 2014 by Coventry City Council. The club's owners, hedge fund Sisu, claim it was undervalued and has been embroiled in legal challenges and European Commission (EC) complaints ever since to get the cash that they believe they are owed.
Since their return to the Ricoh, City has reportedly been paying £100,000 per year in rent to the new owners; but an extension to that arrangement could not be found.
In part, Sisu's continued complaints over the sale of the stadium have been a contributing factor to this latest development. Wasps announced that they could not continue talks because of the EC case - despite the owners' protestations that the complaint was only against the council and not their landlords.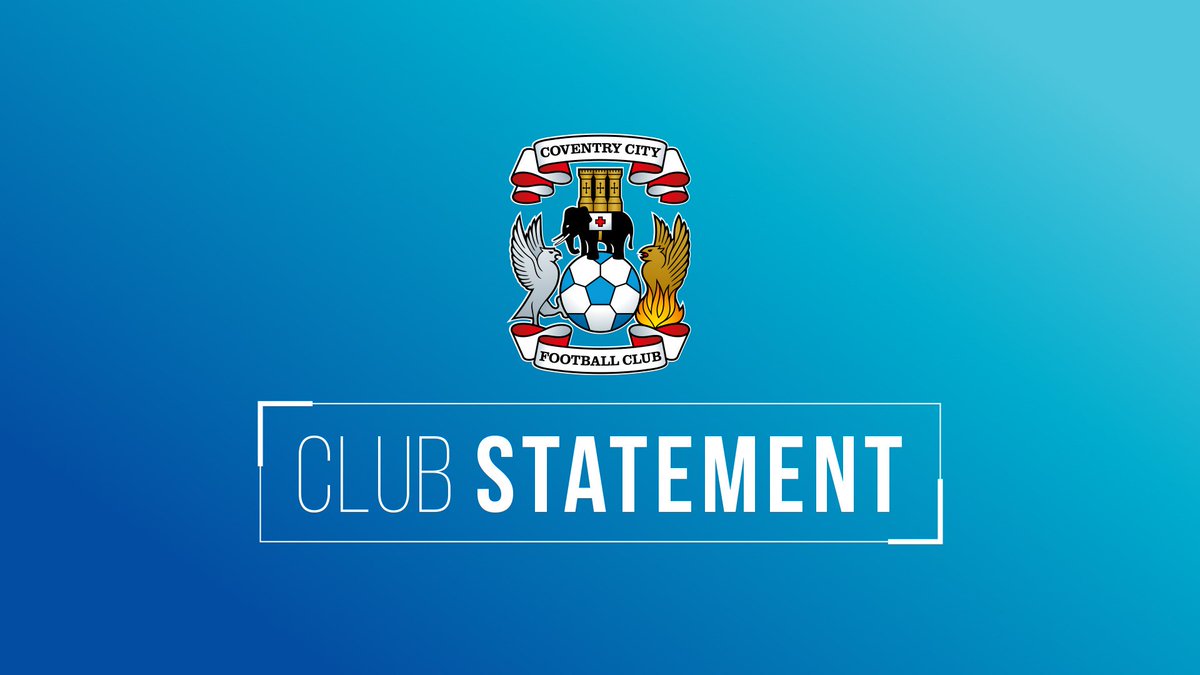 While it's obviously not an ideal arrangement, the Sky Blue faithful can perhaps count themselves lucky that the outcome of this messy affair wasn't even worse. It certainly could have been.
Failure to provide a home venue for matches would have likely resulted in the EFL's other clubs voting for City's removal from the Football League. Living away from their city for another year is devastating but the prospect of this club (that was a Premier League side less than two-decades ago) dropping into non-league is an unthinkable one - as is the thought of undoing all the good work achieved by manager Mark Robins and the current crop of players. An eighth-placed finish in League One this season saw them narrowly miss out on the play-offs in a competitive division, while new faces have already been added to the team ahead of another promotion push in 2019/20.
To see a side with so much promise expelled from the EFL before they have the chance to pull themselves back to a level where they feel they belong would be heartbreaking. Thankfully, Coventry have bought themselves some time and must now focus their energies on brightening their future on the pitch while securing their future off it.
Scenes when Birmingham City get Coventry City away in the FA Cup and the Birmingham fans have to sit in the away end of their own ground.
Sisu has expressed their commitment to building a new stadium for the club so that they can play in their home city, although a suitable site is yet to be found. They had shown interest in the area of a former academy, but it's owned by the same council against whom they are launching every legal challenge possible - so the chances of an agreement here are slim at best.
In any event, a new stadium can take years to build so Coventry must find an alternative solution in the meantime.
There is no specific rule preventing a club from moving out of their recognised area, but the EFL certainly don't like it. Wimbledon's controversial relocation to Milton Keynes 15 years ago is the best example. The league begrudgingly consented to this second ground-share agreement in a different city, but may feel that a third time would be one too many to allow.
With no other sporting venues capable of supporting a club with their stature, it appears that Sisu may have to swallow their pride and back down in their long-running quest for compensation. This is likely the only way they'll be able to strike a deal with Wasps to rent the Ricoh again. After a few more years, hopefully, they can move into a newly-built arena and put this sorry chapter behind them. It will be tough to accept defeat, but losing this particular battle may be the only way to win the long-term war.
After all, Coventry City's status as an English Football League club may well depend on it...